Bizarre twist in case of woman who was lost at sea for 10 hours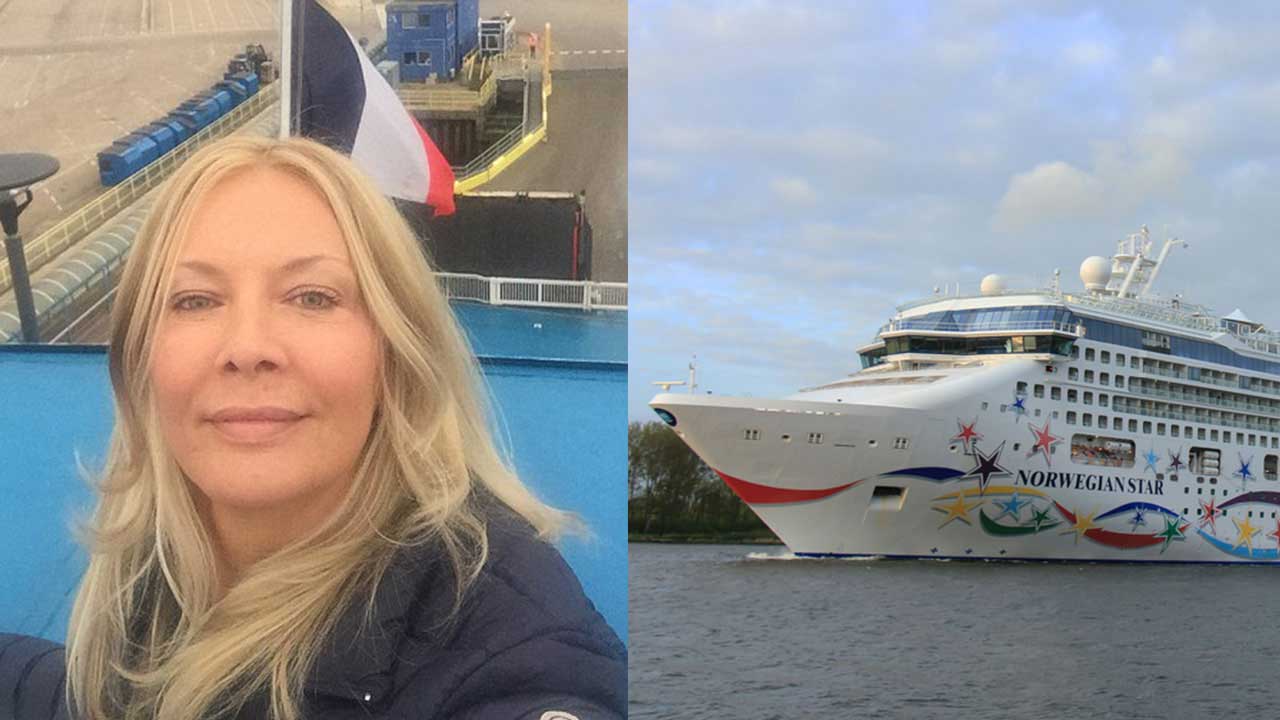 Earlier this week, a British woman, who allegedly jumped off a cruise ship after a drunken argument with her boyfriend, captured the attention of the world after she survived while lost at sea for 10 hours.
Now, in a bizarre twist, cruise passenger Kay Longstaff has found support in her boyfriend's ex-wife, following the incident that saw her floating in the Adriatic Sea off Croatia after plunging from the Norwegian Star.
Ms Longstaff claims she "fell" from the ship's seventh deck, but fellow passengers have insisted that she jumped after having a drunken argument with her boyfriend, Craig Rayment.
She didn't fall off, she jumped off. She took all her kit off and jumped off the side of the ship," a passenger told The Sun.
"This is what the crew told us when we were on the ship before disembarking. You can kind of tell by the pictures that she wasn't wearing much when she was rescued."
CCTV footage from the cruise shows Ms Longstaff by herself just before she went overboard.
Speaking out about the alleged disagreement, Mr Rayment's ex-wife Kelly told The Mirror: "If I was on a ship with him I would get off any way I could."
Kelly said she had been married to the 43-year-old electrician for a year but split after consistent arguing.
Kelly revealed that the pair were currently in the process of getting a divorce.
"Craig's not a very nice person after he's been drinking," Kelly said.
"So, him going on a cruise is a recipe for disaster. I can imagine what she went through.
"I'm proud of myself for building up the courage to leave him and saying no when he begged me to come back."
Kelly said she warned Ms Longstaff to be careful after she found out they started dating last year.
According to fellow cruise passengers, Ms Longstaff and Mr Rayment had been "drinking and having rows all day" before the incident occurred.
"When the police came on to the ship — before letting us get off — they were going around asking after which staff members were serving us alcohol," one witness told the Daily Mail.
"I think they wanted to know who had been serving her. Her (partner) was looking for her for hours before the alarm was raised that she'd gone overboard."
A second person claimed Ms Longstaff and her partner "were arguing", saying: "This is what (the) concierge told us willingly."
A third passenger said he and his wife had been given the cabin above the couple at the rear of the ship.
"When the incident was reported by the Captain, he said that an area in the middle of deck seven had been sealed off," the man said.
"When getting off the boat, seven hours late, a number of passengers were saying there had been a midnight dispute among the Longstaff party."
Join Over60
Join our community of over 400,000-plus members today and get the latest Over60 news, offers and articles.
Get all the latest Over60 news, offers and articles.