Two young sisters make quite them impression woodchopping at Royal Easter Show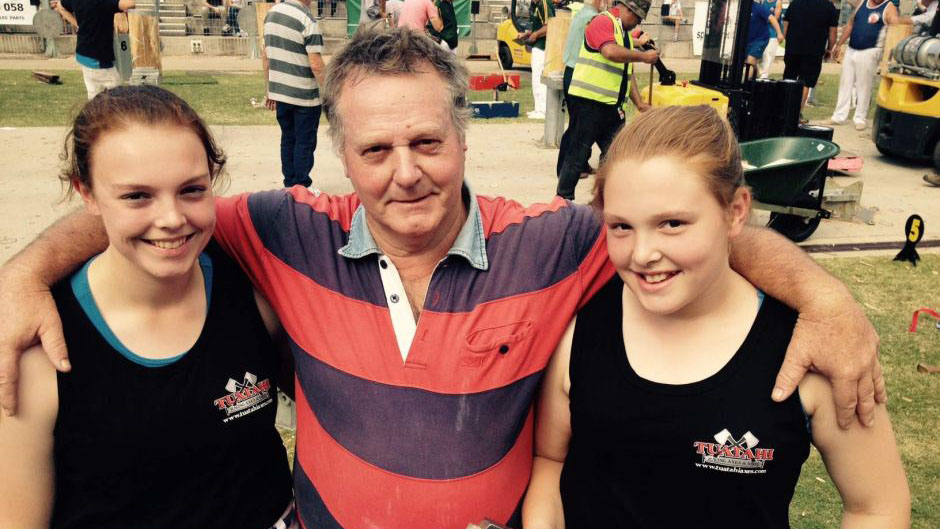 Two young sisters are garnering a lot of attention at the woodchopping events at the Royal Easter Show in Sydney, with large crowds turning up to cheer them on as they break down gender barriers.
Sixteen-year-old Lucy Backhouse, and her 13-year-old sister Kate are the only two females competing in the Junior Development Program competition at the show. Hailing from Moss Vale, the girls say they're the only girls competing in their sport in New South Wales.
Traditionally a "boys-only" event, Lucy and Kate's parents had to fight for their daughters to be allowed to compete. Wendy and Howard Backhouse appealed to the Human Rights Commission, eventually winning their fight after three years.
The Royal Easter Show runs until April 8 at Sydney Olympic Park.
Image credit: ABC News