Why older worker can't be ignored anymore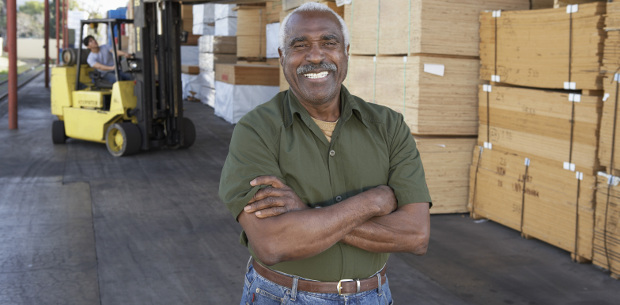 While wider society might consider over 60s "past it" or "over the hill" in terms of their value to employers, it quite simply isn't the case. Employees like John Rayner, who began working in NSW local government 50 years ago, and is now the general manager of Sutherland Shire Council are a great example.
"I am nearly 70 and I don't feel old at all," says Mr Rayner. "I don't see age as a barrier. Actually, I believe older workers are really undervalued."
A recent local government report published by the Australian Centre of Excellence for Local Government (ACELG) notes that one of the biggest challenges they face is the age of their staff. In particular, the statistics show that 37 per cent of the local government workforce (which employs 192,500 people) is aged 50 or over, compared with the general labour force average of 29 per cent. On the other end of the scale, there are far fewer government employees who are under 35 compared to the national average.
Report author Melissa Gibbs, deputy director of ACELG at the University of Technology, Sydney, says that while some local authorities have initiatives in place for older workers, most are struggling to make a plan for their older workforce.
"It's a bit of a wake-up call, to think strategically, and have a change in mindset," says Ms Gibbs. "The point is that workers in the 50- to 59-year-old group are not out the door already. They still have valuable skills and wisdom that could be used and passed on to others. There are opportunities galore. It's not all doom and gloom."
A key benefit of having an older workforce is that they are dependable, says Susan Ryan, the Age Discrimination Commissioner. "Most older workers don't want to take a year off to travel overseas or go back to university, like younger workers," she says. "What they want out of a job is steadiness and continuity."
In regional and remote areas this idea of reliability is even more valuable, says Ms Gibbs, as the workers have often lived in the community for many years. "They can use their community institutional knowledge to mentor younger workers," she says.
One of the key challenges is how to transfer that knowledge to ensure skills are passed on and shared. Mr Rayner says: "Getting all the knowledge from an older brain into a new younger one is not easy. We need some more research to find the best way to do that."
Another option to keep older workers on the books, says Mr Rayner, is to retrain those who do physical jobs, such as lifeguards and outdoor staff, so they can take on less physically demanding roles as they get older.
Another positive move, says Ms Gibbs, is for management to discuss options with older workers to suit their lifestyle. This could be job sharing or more flexible hours as they move closer to their retirement age.
ACELG is investing in a national guide, the Mature Age Workforce Resource 2015, to help the local authorities develop policies to engage, support and retain older workers.
"We could be doing a lot more. Many older workers are excluded far too early from the workforce. The Commonwealth and states need to look at the big picture of older worker productivity," says Ms Gibbs.
Related links:
Nicholas Winton, who saved hundreds of Jewish children from Holocaust, dies aged 106
Safety concerns lead to recall of 10,000 popular child car seats
Specialist police unit introduced to combat elder abuse in NSW
Join Over60
Join our community of over 400,000-plus members today and get the latest Over60 news, offers and articles.
Get all the latest Over60 news, offers and articles.