Shoppers are shunning Woolies in favour of Coles and Aldi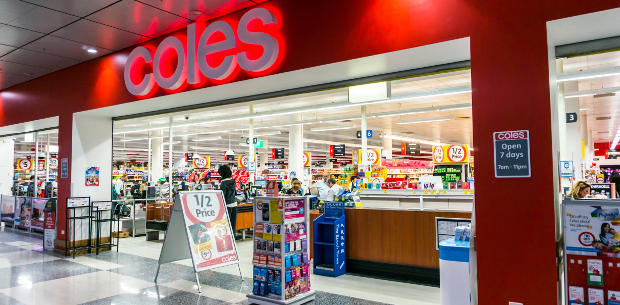 Woolworths has been feeling the pinch with poor grocery sales and a loss of market share to competitors Coles and Aldi.
In the midst of the poor results, Woolworths chief executive Grant O'Brien has resigned after less than four years in the job.
After a bad run of public relations, a strong push from competitors, and some negative whispers about the supermarket chain's dominance – shoppers are voting with their wallet and shopping elsewhere.
Gary Mortimer, a retail expert and senior marketing lecturer at the Queensland University of Technology, said Woolworths had experienced a tough year. After the backlash from their ANZAC fresh food campaign, a serious data breach and a new website that failed to impress, the supermarket had been put in the bad books of customers Mr Mortimer said.
He also noted that the store refurbishments at Coles had won customers over by adding a "bit more theatre" to shopping.
"I suspect what's happened is strategic inertia. The Woolworths business has become so big, so large that it's very difficult to remain agile, to be able to move and shift your brand and range and price," he said.
"They have now played for the last few years a catch-up game waiting for Coles to make a move and then replicating it. That's not a very good long-term strategy."
But it's not all cut and dry in terms of shopper loyalty, with many shoppers choosing to shop at several supermarkets in order to find the best value.
A spokesman for Choice, Tom Godfrey, said that Woolworths would be able to win customers back with better prices.
Choice's recent Consumer Pulse Survey showed that for 75 per cent of Australians, value for money with their groceries was a top priority.
Christopher Zinn, a consumer advocate, said that Woolworths could win back customers by being more proactive in providing benefits for consumers, such as better instore layouts and food labelling.
"The thing is that Woolworths is so big, so dominant, so entrenched and so 'in our face' that it gave the challengers a chance to say they offered something different," Mr Zinn said.
"It just shows that it actually is the consumer who rules and really [Grant O'Brien] was not able to convince enough consumers they had a great offer."
Last week a Woolworths market update said the Woolworths Group was going through significant strategic change to win back customers.
"Australian Food is on a three-year journey to get customers to put us first consistently and our sales results will be volatile in the short term," Mr O'Brien said in the update. "It will take time for the improvements we have made to convert into sales momentum."
Related links:
Bargain alert: where to get cheap groceries
Aldi named Australia's cheapest supermarket
Relationship experts confirm that IKEA is bad for relationships
Join Over60
Join our community of over 400,000-plus members today and get the latest Over60 news, offers and articles.
Get all the latest Over60 news, offers and articles.