After missing for 2 years, cat turns up 3,000km away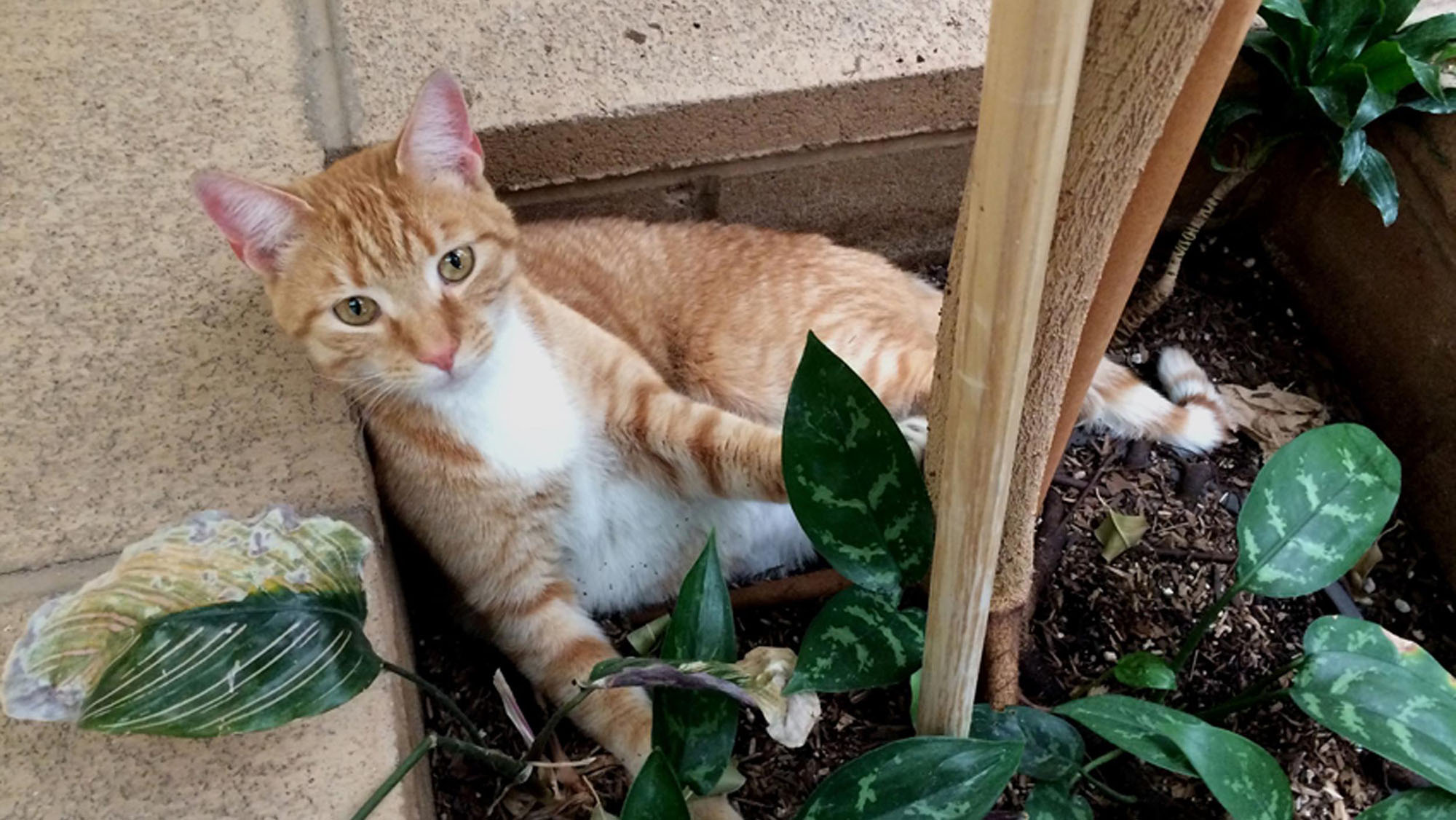 A cat that went missing two years ago has turned up this month, over 3,000 kilometres away from home.
Kevin, an orange tabby, disappeared from his owner's South Carolina home in 2013, only to turn up earlier this month inside a hire trailer a woman had driven across the country to Palm Springs in Southern California.
During a routine inspection of the vehicle, meowing was heard, revealing Kevin the stowaway. Dehydrated, the cat was taken to a shelter, where his microchip allowed him to be identified, and his owner, Cheryl Walls contacted.
It remains a mystery as to who had been taking care of Kevin for the last two years, and how he managed to get himself into the trailer.
Image credit: NBC News
Related links:
Born without eyes, this golden retriever lights up the world around her
This Tasmanian sea eagle has been released into the wild after being nursed back to health