6-year-old boy walks home from school to raise money for less fortunate kids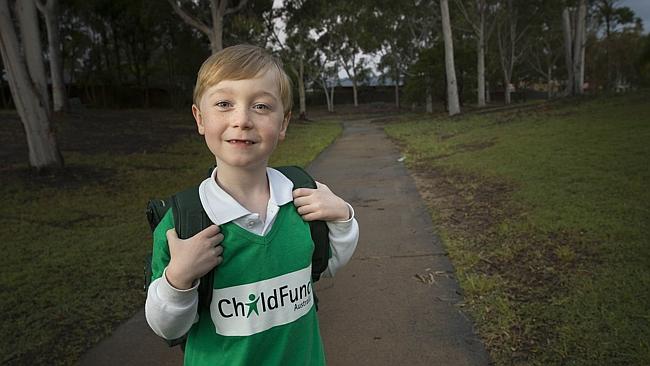 A six-year-old boy has set out to walk home from school for an entire term in an effort to raise money for children who live far from their own school. Lennon Maher from Wattle Grove has pledged to walk the 3.8km route from school to his front door once a week to raise money for ChildFund Australia's Dream Bike Appeal – a charity that donates bicycles to children who live far from school.
Speaking with The Daily Telegraph, Lennon's mum, Cathy, explained, "We were watching the Miss World Pageant and one of the contestants shed light on the subject about kids who had to walk very far to get to school. We went online and looked for a charity that would be appropriate, and he names his Lennon's Walk For a Ride."
This isn't Lennon's first philanthropic endeavour – last year he sold his toys online, raising $300 to spend on gifts to leave under the Kmart Wishing Tree. He has also donated money to World Vision and been involved in other school fundraisers.
With every $99 raised buying one bike, Lennon set out with the ambitious goal of raising $1,000 – a target he has since smashed through. As of this article going to print, Lennon has raised over $3,200.
You can donate to Lennon's fundraiser here.
Image credit: The Daily Telegraph
Related links:
Prince George's first appearance on the Buckhingham Palace Balcony
Zoo animals on the loose in Georgia after devestating floods