The 5 most romantic cities in the world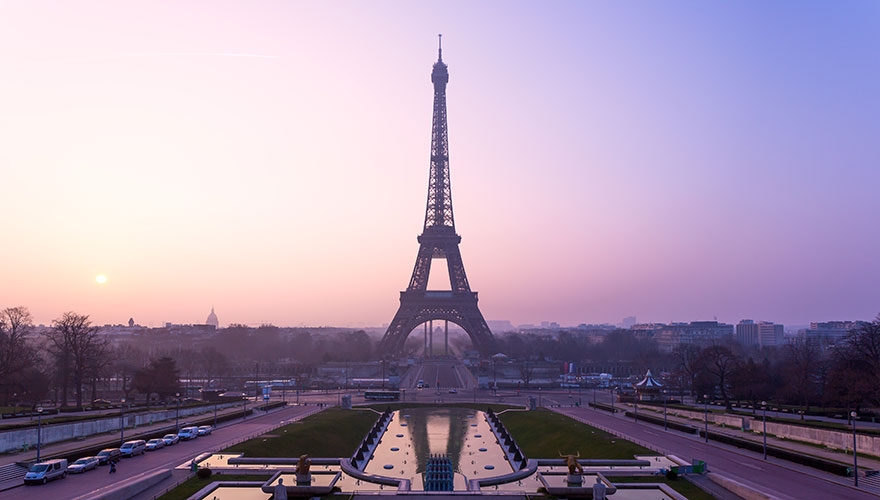 A dating website trawled social media for hashtags related to love. They found some cities are more romantic than others.
SpaSeekers.com ranked 66 cities based on hashtags such as #engaged #Isaidyes and #love. You could argue the research is flawed because the more populated a city is, the more likely you will have a hashtag.
These are the top 5 most romantic cities in the world.
1. New York, USA
New York, New York. Think Carriage rides around Central Park, Breakfast at Tiffanies and cool cocktails at dusk. If you're looking to spice up your relationship, a trip here should do it.
Keen on New York? Check out this 15 day Eastern USA and Canada tour. You'll discover a mix of natural, historic and modern attractions such as Niagara Falls, New York's Empire State Building, Canada's beautiful capital city Ottawa, Washington DC's Capitol Hill and Lincoln Monument, and much more.
2. London
London is old-world charm, history and romance. It's the setting for incredible tales of romance. Think Notting Hill, Shakespeare in Love and Bridget Jones' Diary. Plus, it's cold. You have to snuggle up.
Travel here is easy with a 14 day England, Ireland and Scotland fully-escorted tour. Discover London's history and view iconic Big Ben. Step back in time as you discover Scotland's rich heritage on a visit to Edinburgh Castle. Finally, journey to Northern Ireland and experience the charming waterfront of Belfast.
3. Los Angeles
Los Angeles – you either love it, or you hate it. LA is a city of secrets and luxury. Closed doors open up to incredible rooftop bars. Luxury hotel suites offer sweeping views of the sprawling city and you can order anything you want at any time – if you know how. It's the perfect city for a surprise.
To love LA, you need to go with someone who knows this city. They can show you its secrets. Try this 12 day Western America tour. It will take you through gorgeous national parks and thrilling cities in California, Arizona, and Nevada. Marvel at unique rock formations, scenic drives, deep canyons, and sparkling waterfalls. And then you can wrap up in La La land with expert help to see the best parts of this sprawling city.
4. Paris
Number four? We did say this list wasn't statistically correct. Paris is the city of love. Wander the streets of Monmarte and the Left Bank, visit the Moulin Rouge or, for a real treat, try Georges Restaurant on top of the Pompidou Centre. The view of Paris is simply unbelievable.
5. Chicago
At number five, Chicago isn't usually a city we associate with romance. But this city has a lot going for it. Chicago's bold architecture, fabulous art and top-notch restaurants could just melt your heart.
Looks like the USA is the most romantic nation. Want New York, Chicago and LA? Check out the 24-day trans-American journey from New York to LA. Beginning in New York, this adventure takes in North America's must-see sights such as Niagara Falls, Yellowstone National Park, Empire State Building, Hollywood and the Grand Canyon, as well as visits some of the country's most vibrant cities including Chicago, Las Vegas, Los Angeles, Philadelphia and Washington.
Written by Alison Godfrey. Republished with permission of MyDiscoveries.
Join Over60
Join our community of over 400,000-plus members today and get the latest Over60 news, offers and articles.
Get all the latest Over60 news, offers and articles.