10 hotel secrets from a former hotel inspector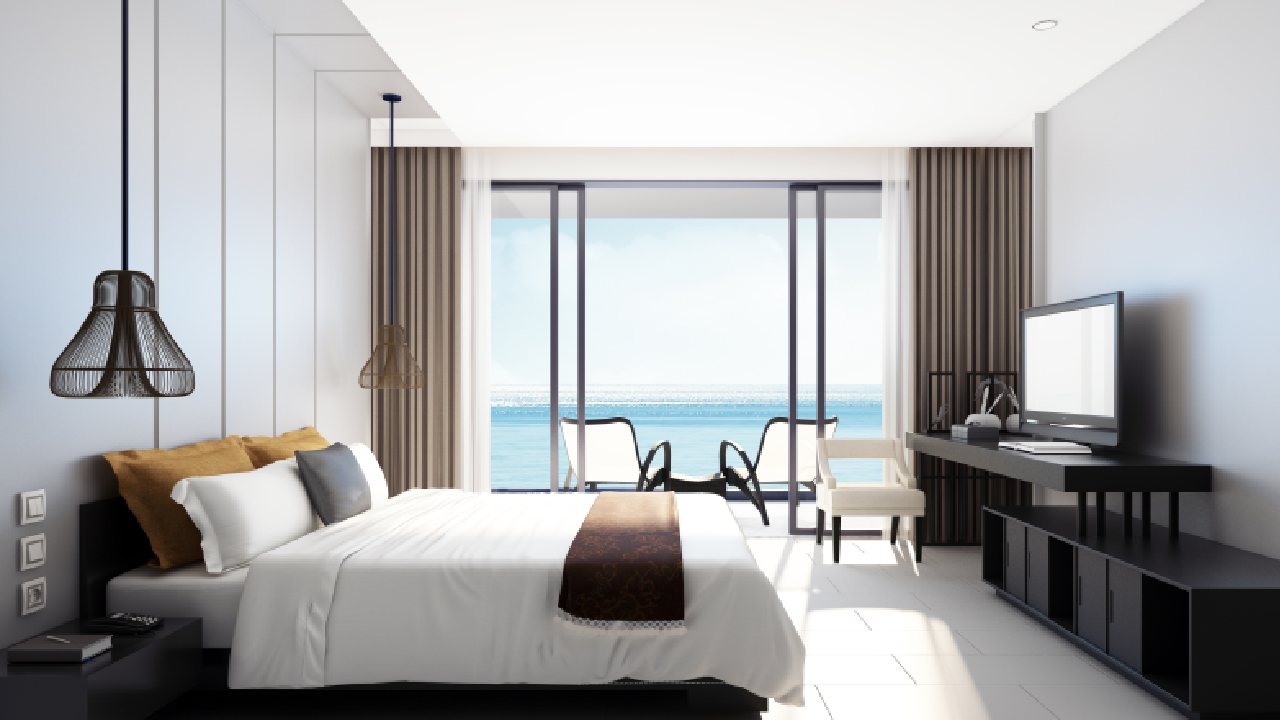 Secrets of a hotel inspector
I worked as a hotel inspector and photographer for seven years at Forbes Travel Guide and Oyster.com (a TripAdvisor company). Though it sounds like a made-up job for a protagonist in a rom-com, I can assure you that inspecting and photographing hotels was very much my real life. I really did get paid to order room service, sit by infinity pools, and ensure the cocktails were made with high-quality booze. I also had to count closet hangers, photograph bathtub grime, and memorise hotel staff names and uniforms.
For Forbes Travel Guide, I anonymously booked two to three nights in luxury hotels. I ran each hotel through a series of identical service and facility tests to give it a star rating (yep, that's how Forbes assigns five-star hotels). The hotels were almost always ultra-expensive and emphasised personalised service and stunning locations. At Oyster, the hotel staff usually knew I was coming and gave me a tour and access to take photographs. I'd often spend the night, but not always. After visiting, I'd write a hotel summary and guide explaining the hotel's pros, cons, location, rooms and features, accompanied by the photographs.
The two jobs were vastly different, but over the span of my career, I've slept in several hundred hotels for review purposes on five continents. The hotels ranged from tiny bed-and-breakfasts in Italy to enormous all-inclusive resorts in Cozumel to trendy boutique hotel openings in Los Angeles. Here are some of the hotel secrets I learned over the years. And no, I never experienced bed bugs!
1. Do your hotel research on trip advisor
If you're taking a holiday based on a destination, and not to specifically visit one famous hotel, start with a TripAdvisor search of the area. I used to work for TripAdvisor, but it really is the best travel site for reading reviews from past guests, looking at photos, and getting an idea of the different room types and rates without the hotel's marketing department getting in the way. You can also filter results to look at large hotels or zero in on properties with specific features like all-inclusive rates, swimming pools, adult-only, beachfront, or within a few kilometres of tourist attractions like national parks, beaches and ski lifts.
2. Book with the hotel directly
Hotel booking websites, like TripAdvisor and Hotels.com, are an easy online way to figure out which hotels in your price range have open rooms. But once you've decided where to stay, book directly with the hotel. For one thing, most hotel inspectors book directly. You might be flagged as a hotel critic or writer and be given special treatment. Note that hotel inspectors are actually trained to look for special treatment, and we might abandon an inspection if we think we've been flagged by staff. After all, we're trying to figure out how hotels actually treat real guests. But that doesn't mean you shouldn't cash in on a suite upgrade or complimentary bottle of Champagne.
More importantly, third-party booking sites usually get the worst and tiniest rooms – the rooms that haven't yet been renovated or are located near the noisy ice machine. Hotels usually keep the best rooms for themselves to sell directly to guests. If you find a great deal on a third-party booking site, the hotel will often price match it to keep your business with them directly.
Accountability is also important. If something goes wrong, like the need to cancel or change the dates of stay, the hotel is way more likely to work with you to find a solution or reschedule for the same price if you've booked with them. There are lots of third-party hotel booking reservation horror stories out there.
3. Don't trust the decorative bedding
One of the things I miss most about my hotel inspecting days is how comfortable and cosy a hotel bed can be. Freshly ironed Italian sheets, perfectly plumped down pillows and multi-thousand dollar California king-size mattresses are a real bedtime treat. But! Stay away from the decorative elements of the bed. Those decorative pillows and runners likely aren't getting washed between guests. And if the housekeeping staff stores bedding elements on the floor during turndown service? Just tuck them in the closet for the rest of your stay. Ew.
4. Be direct about your needs
I know it's old-fashioned, but part of my process as a hotel inspector at Forbes Travel Guide was to call the hotel's reservation hotline and make a booking with their reservation team. Yes, it took longer. But, it's an ideal time to have a chat with a staff member about your hotel needs. This is the best time to tell the hotel if you'll be arriving early (there are no guarantees prior to check-in time, but staff can flag your room to be cleaned first). You can also request a room on a higher floor, away from the elevator, or with non-adjoining rooms. Want reservations at their restaurant? Let them know. Need a spa appointment? Now's the time. The reservationist's job is to convey all of this data to the front desk and housekeeping teams so they can take care of the details before you arrive.
If you don't want to book on the phone, there should be a comment section where you can type in special requests. At higher-end hotels, a staff member will likely reach out to you prior to arrival to make sure everything's arranged to your liking. And make sure to mention if you're celebrating a birthday or anniversary. You just might get a bottle of wine or dessert to mark the occasion, like I did when I celebrated a birthday in Hawaii. The hotel staff sent a bottle of pineapple wine and a birthday cake.
5. Check out the fitness centre for freebies
Sure, you can work out in the fitness centre if you want. But even if you're taking a break from working out while on holiday, stop by the hotel gym. It's often stocked with bottled water, fresh fruit and energy bars that you can grab. Large hotels and resorts also offer fun classes like outdoor yoga, beach walks and meditation that you might want to check out. For more freebies, ask the concierge desk if they have any coupons or discount codes for tourist activities, restaurants, shops or water parks. And if you need little extras like shampoo, a toothbrush, or another robe – call housekeeping and ask politely.
6. Join the hotel loyalty program
Since I often checked in using a pseudonym, or received a comped hotel room at a press rate, I didn't get the insane hotel loyalty points you might be imagining. But that doesn't mean you shouldn't sign up. The only way to earn hotel loyalty points is to book directly with the property. Some third-party booking platforms do run their own independent rewards programs, but those points are only good on their specific sites. Instead, stick to one or two hotel chain's loyalty program, and you'll eventually accrue enough points for free breakfast, later checkouts and free visits. Pro tip: check to see if your current credit card partners with any hotel chains for even more bonus points.
7. Splurge on room service, and make it breakfast
It's not a real holiday if you don't get room service at least once. My advice is to make it breakfast. There's something so luxurious about eating a fruit plate in a bathrobe and lingering over coffee while you get ready for the day. Breakfast foods tend to travel best, too. I've had way too many less than stellar salmon and steak room service dinners (including one that gave me a severe case of food poisoning). If you're at the hotel for dinner, I highly suggest having it at the bar instead of in your room.
Even mid-range hotels usually allow guests to place their room service breakfast order the night before. Most hotels even have a room service order card you can simply place on the exterior doorknob the evening before. Simply make your breakfast selections, choose the time frame you'd like it delivered, and enjoy breakfast in bed the following morning.
8. If there's a problem, communicate it
Hotels want you to enjoy your stay. After all, hotels are part of the hospitality industry. It's in a hotel's best interest for all of their guests to have positive experiences so they return and recommend the hotel to friends and family. But issues can arise at even the most highly rated hotels. Before you take to social media to complain, let hotel staff know what went wrong and give them a chance to fix the situation. Maintenance staff is on hand to fix most issues, and management will switch your room (often with an upgrade) or comp your meal if necessary. I once checked into a luxury hotel room in Las Vegas that reeked of cigarette smoke. One quick call to the front desk and I was immediately switched to one that smelled better. Problem solved.
9. Ask for turn down service
Not all hotels offer turndown service, but most of the four- and five-star hotels do. It might be automatic, but you can usually request it. It's definitely worth getting the evening refresh for a stash of fresh towels, straightened bedding and emptied wastebaskets. Staff will often dim the lights and play soft music to set the stage for relaxation. The best turndown service also includes thoughtful extras like bedside water, your slippers laid out and even an evening treat like bath salts or chocolates.
10. Pack duct tape
This one is for all the light sleepers out there. Hotel rooms usually have high-quality blackout curtains to block external light, but what about all the lights inside the room? Blinking and bright lights on espresso machines, TVs, smoke detectors and the bedside alarm clock can bother sensitive sleepers. My solution? Place a little piece of duct tape over the lights before bed.
This article first appeared in Reader's Digest. For more of what you love from the world's best-loved magazine, here's our best subscription offer.