See the new Ferris wheel in Times Square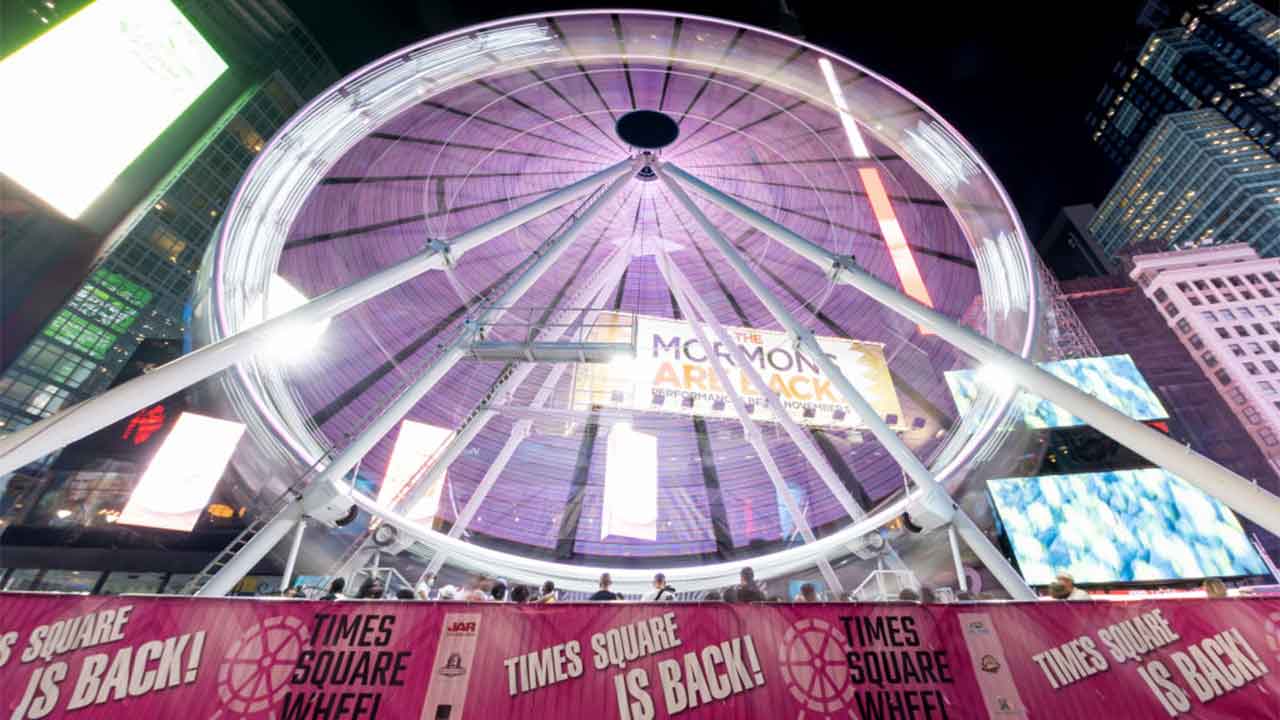 The pandemic has seen New York City's Times Square go quiet, but a new attraction has launched to bring the people back and turn the economy around.
The Times Square Wheel gives riders a bird's eye view of the 'Crossroads of the World' in midtown Manhattan over a 12 minute ride.
View this post on Instagram
"I don't remember the last time I've been on a Ferris wheel. That was so much fun," said Deborah Johnson after having a go.
"It was special to be able to go that high in a Ferris wheel in Times Square. How often do you get that opportunity? Never," said Penelope Bustamante.
Image: Getty Images
Vito Bruno, the man behind the concept, said the idea was to bring back the joy of childhood.
"It's a feel-good thing. It's just the right time. You see people come alive again. New York and this country needs happy right now," he said.
View this post on Instagram
But, some riders were less enthused about the experience.
"It wasn't as exciting as I thought it would be. This was eh," said Arlene Shchulman.
"I thought I could go up to the elevator at one of the hotels and get a better view. Or maybe I'm just a jaded New Yorker."
Image: Getty Images