Australia's best kept secret: 4 reasons why you must visit this remote island paradise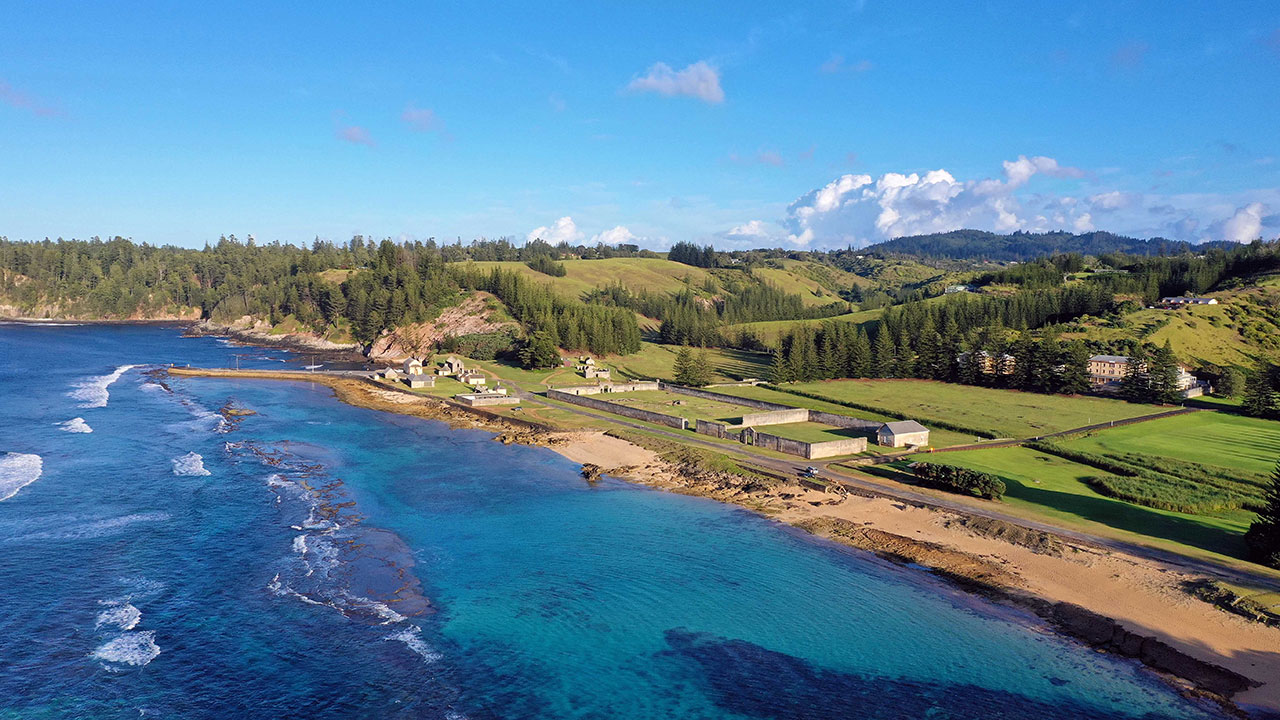 When you think of Australia, many sights come to mind. Whether it's the Harbour Bridge or Uluru, most Australians feel as if they've uncovered every inch of the secluded island. But what if there's more? What if there's a small island paradise in the middle of the Pacific Ocean that sits outside mainstream Australia? While it may sound too good to be true, the tiny territory by the name of Norfolk Island is one that needs to be seen to be believed.
With lush greenery spanning over the 8km by 5km island, the people of Norfolk are considered to be some of the friendliest in the world. Surrounded by pristine waters and untouched natural beauty, the island is the closest thing to heaven on earth. Located between Australia and New Zealand, the preserved territory is home to rich culture and history, making it a journey one would never forget. But while you may have already started packing your bags, it's important to book your travel with those who have a close relationship with the people of Norfolk Island. Spacifica Travel will provide you with the best accommodation operators, tour guides and vendors so you can truly immerse yourself in the experience of visiting Norfolk Island.
But before you book, here are four reasons why Norfolk Island is Australia's best kept secret:
1. The island is a nature lover's dream destination
One of the things that makes Norfolk Island unique is the strict laws to protect the native flora and fauna on the island. With 40 different plant species, and not a snake or fruit fly in sight, when you visit the intimate island you get to experience the beauty of mother nature in its purest form. The island is also home to the Norfolk Pine, which – as the name suggests – claims Norfolk Island as its home. You will also find enormous cliffs with panoramic views of the ocean and rainforests that rival the amazon.
2. It's the perfect place to unwind
We all need to switch off from time to time, whether that's stepping away from your phone or just letting go of your responsibilities for a few days. Norfolk Island is perfect for those who want to be present and live in the moment. The serene atmosphere and the diverse amount of experiences on offer will make you forget about the outside world and allow you to seclude yourself from the distractions of your day-to-day life.
With delicious cuisines and stunning landscapes, Norfolk Island is the ideal place to experience true relaxation while also creating everlasting memories, ensuring that when you go back home, you start off fresh and on a brand-new page.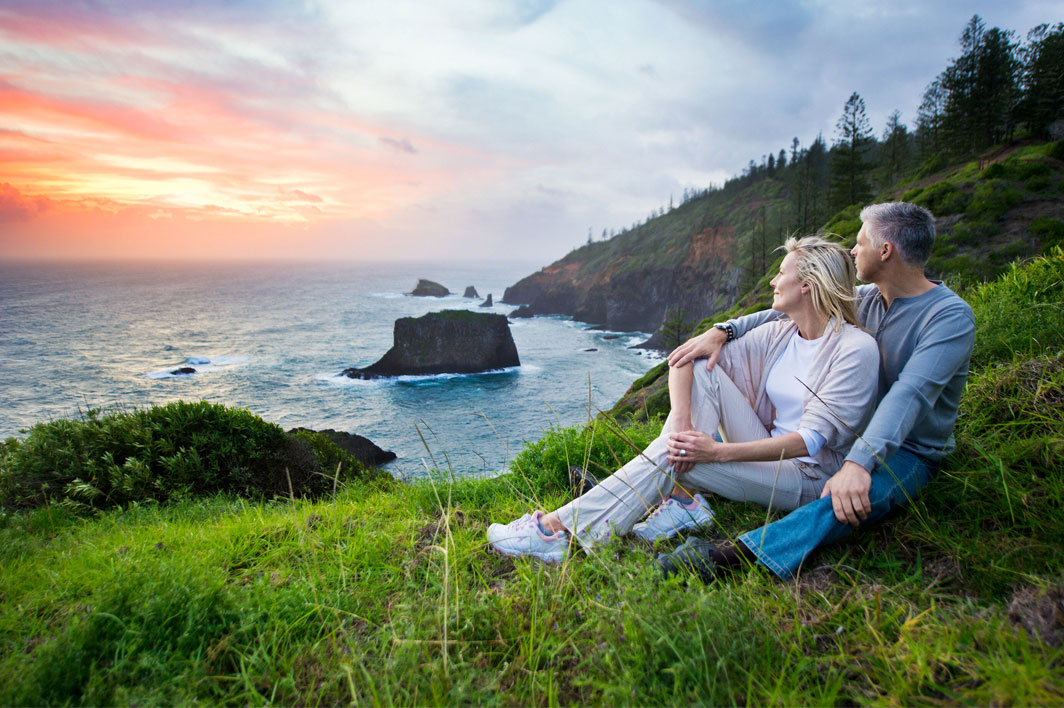 3. The journey is hassle-free
Despite Norfolk Island being a tiny volcanic outcrop away from mainland Australia, the territory is still a part of the country, meaning as an Aussie, there's no need for visas or a passport, and the flight is short and sweet.
Norfolk Island is the best place to getaway when you want to pack your bags and head out the door. It's also a completely unique experience, as the island's natural habitat is extremely different to that of Australia. So, if you're looking for a home away from home, but still prefer to explore a location you haven't seen before, then this underrated town is only a few hours away.
Spacifica Travel offers a range of packages to suit you and your budget, and to keep everything hassle free, they provide you with flights, transfers, accommodation, car hire and tours so that the only thing you need to worry about is having a good time.
4. It's a World Heritage Site
The intimate island is home to rich history involving the convict settlement and is also the only site in Australia that displays evidence of early Polynesian settlement. The Kingston and Arthurs Vale Historic Area (KAVHA) was listed on the World Heritage list in 2010 for its historical significance.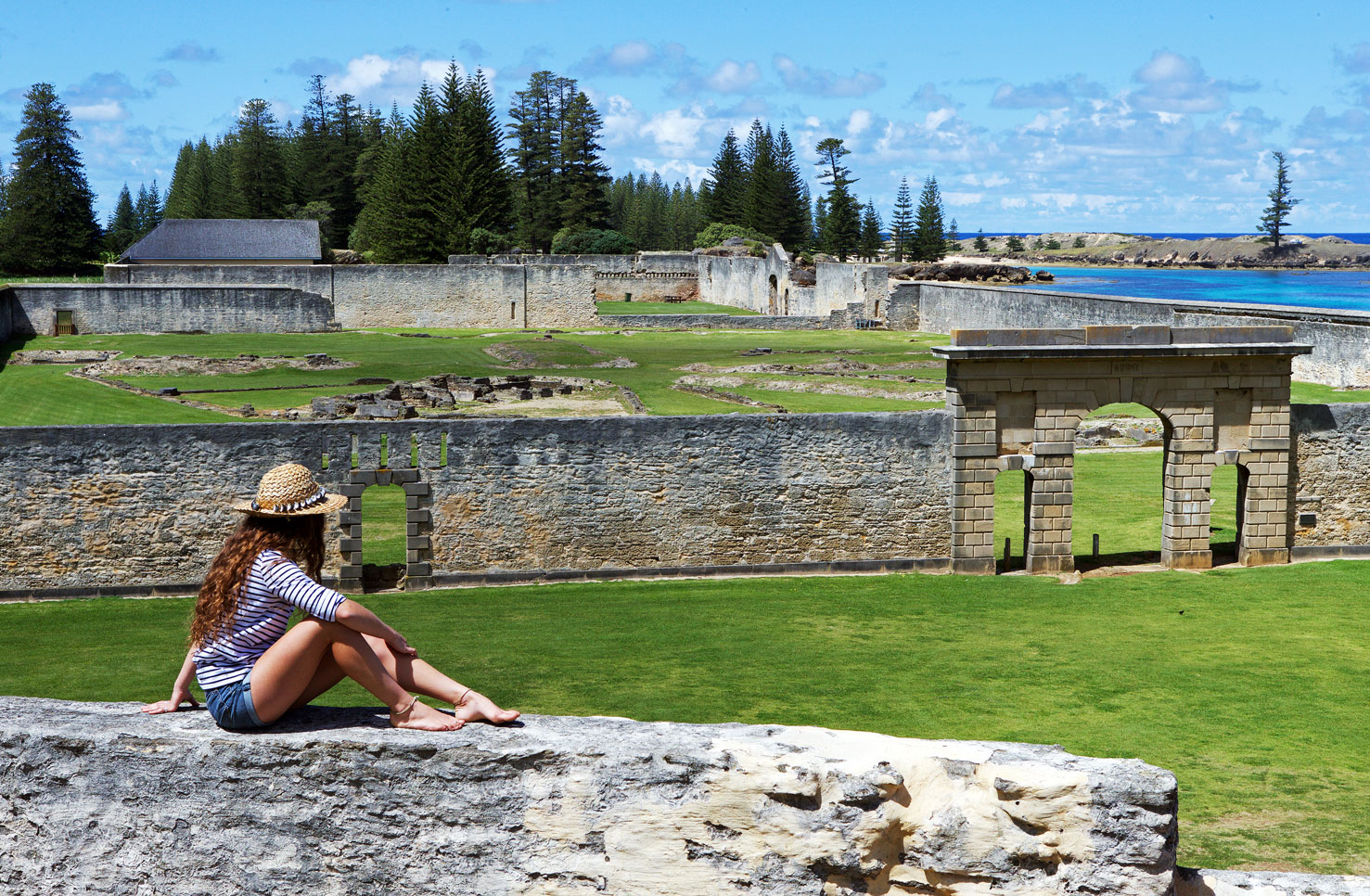 Old Prison Kingston
KAVHA is one of 11 Australian Convict Sites and is located on the southern side of Norfolk Island. It is made up of a number of buildings from the convict era and is surrounded by picturesque views, much like the rest of the island. The town provides plenty of resources for those wanting to delve deep into the history of Australian settlement and is home to numerous museums that will help expand your knowledge.
You're most likely packing your bags already and heading out the door! But before you do, make sure you check out Spacifica Travel's package deals for huge savings and more information on exactly where you need to go when visiting Norfolk Island.
Each package can be tailored to your needs, whether you want to extend your stay or upgrade your flights, Spacifica Travel works with you to provide you with a memorable experience.
This is sponsored content brought to you in conjunction with Spacifica Travel.
Join Over60
Join our community of over 400,000-plus members today and get the latest Over60 news, offers and articles.
Get all the latest Over60 news, offers and articles.