10 reasons to explore the wonders of your own backyard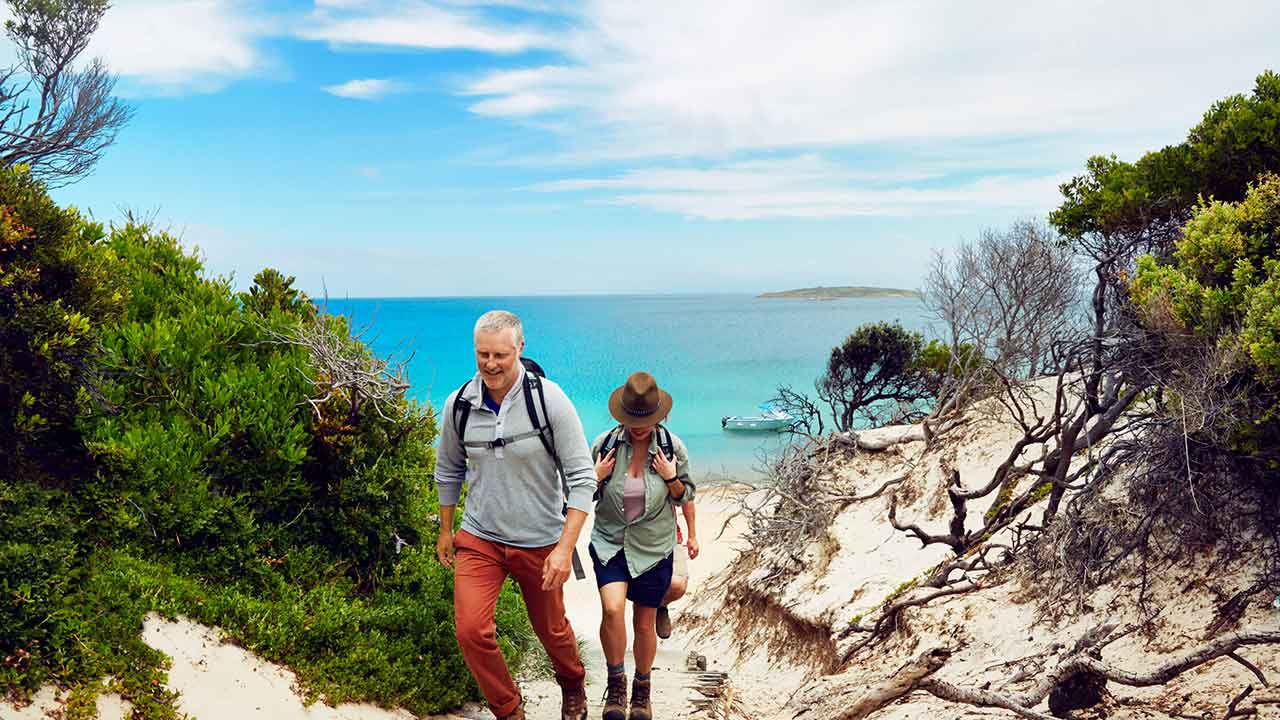 We Australians are great travellers, heading off on exciting adventures to lands far, far away such as America, Asia or Europe. After all, there's plenty of time to travel around your own country, right?
Before you start taking on currency conversion rates and overseas flight costs, here are 10 reasons why your very own backyard might be the best holiday you've ever had.
1. Learn more about your own history
The ancient, wide land of Australia has been around for millennia, etched with the history of generations of people who call it home.
Travel its greatest sights, from the Red Centre to the cities, and the different stages of Australian history unfold before you, from learning about Indigenous peoples, culture and stories tied to the land, through to European colonial landmarks and historical points, such as the World Heritage-listed open-air museum of Port Arthur penal settlement in Tasmania.
You may be a part of Australia already, but it's by experiencing these sights that this country's history really becomes a part of you.
2. Stress-free experiences
Yes! You've finally come to see that famous landmark… and it's 50 kilometres in the opposite direction. Time to put the map, the apps and the car keys down, and let AAT Kings take care of everything.
Our Travel Directors will bring you straight to where you want to be and what you want to see, so you can relax and enjoy an entirely stress-free holiday.
An Aussie getaway means there are no language barriers – after all, speaking Australian is another language in itself!
And if you happen to fall ill during your travels, you know you're in good hands with your own country's health system.
3. Fly less, explore more
One huge advantage of holidaying within Australia is that you avoid those long flights overseas and the subsequent jetlag – not to mention customs and immigration at the other end.
By leaving your passport at home and heading off to discover your own country, you still get to experience a magnificent part of the world that offers a completely different landscape and culture from your own home town, and couldn't be easier to explore.
Take the stunning natural wonders of Tasmania – recently made world famous by David Attenborough on his latest TV coverage; you're lucky enough to have all of this, a maximum of six hours away. Why not make the most of it?
4. It's totally safe
Pickpockets in Spain? Food poisoning in Thailand? Heading overseas will always give you that niggling doubt that something could go wrong, and you carry that extra stress of having to expect the unexpected. However, exploring closer to home means you're less likely to run into danger.
After all, Australia is one of the safest destinations to travel in the world, with a Global Peace Index ranking of 13 out of 163. Of course, with AAT Kings taking care of everything along the way, you'll be doubly comfortable and ready for adventure, without needing to spare a second to think about safety.
5. It's great value, especially with the strong US dollar
Right now, the Aussie dollar is low against the USD and Euro, meaning that overseas travel is especially expensive: your savings just aren't buying as much. By staying in Australia, you know exactly what your dollars will buy you and you don't have to worry about converting into a different currency.
Your hard-earned savings simply go further in Australia in the current climate, so it makes sense to put an overseas trip on hold for another time. What's more, there's no surprise $10 coffees or currency exchange surcharges every time you use your credit card.
6. Travel in style
With AAT Kings' The Great Australian Sale offering discounts on tours that transport you in luxury coaches, you're bound to have everything you could ever dream of. This includes panoramic windows and comfortable reclining seats with seat belts and footrests.
The best part is that you don't have to drive! You're just able to sit back and relax, whilst taking in the amazing views.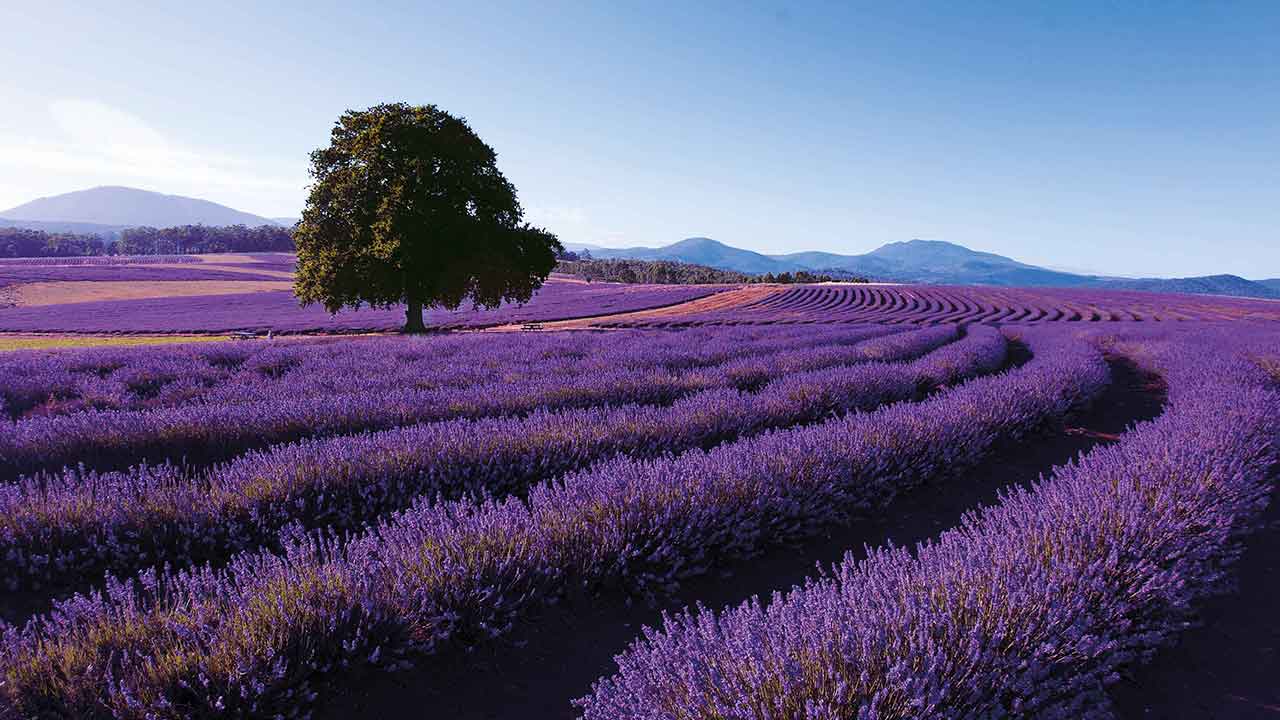 7. Discover the natural beauty of your own country
Sometimes it's easy to forget that Australia is so incredibly photogenic, but a holiday can re-open your eyes to the huge variety of natural beauty surrounding us. From the dramatic coastlines of South Australia to the country's spectacular Red Centre, the lush Margaret River and awe-inspiring Nitmiluk (Katherine Gorge), there is a seemingly endless list of natural wonders awaiting you.
One of the most popular places to discover the beauty of Australia is our famed Top End and Red Centre, with 1,546,000 domestic tourists heading to the Northern Territory in 2018, and its headlining natural wonders, Uluru and Kakadu.
8. No need to worry about planning
Coordinating an overseas trip with family and friends can be challenging, to say the least; trying to please everyone is sometimes near impossible. With no less than 30 itineraries available to explore Australia, you're bound to find the perfect holiday for everyone with AAT Kings, or you can always find a group of like-minded individuals interested in seeing the same things as you are, should you be travelling by yourself.
With less planning involved in domestic holidays, you can also be flexible with booking at the last minute, and you don't need to worry about renewing your passport and getting visas, which your bank account will thank you for. Ease your stress by travelling closer to home, hassle-free.
9. Change your own perspective
Don't be afraid to be a tourist in your own backyard. Remember that overseas tourists come a very long way to come to Australia and see things that we have the luxury and advantage of seeing all the time – it's all right here at our fingertips.
It can be easy to forget that Australia is one of the most naturally diverse islands in the world but taking a trip to see the sights beyond the hustle and bustle of the city could completely change your point of view.
10. Enjoy Australia's UNESCO World Heritage sites
Australia's more world-renowned natural wonders have the honour of making it onto the UNESCO World Heritage list, including Kakadu National Park, Uluru-Kata Tjuta National Park, and the massive, magnificent Tasmanian Wilderness World Heritage Area.
Venture out into nature in these spots and you just might witness some of our treasured wildlife, from curious kangaroos and wallabies to stunning displays of native wildflowers. AAT Kings has the expertise to help you make the most of these famous sites.
Are you inspired to take a holiday in your own backyard? What Australian destination is next on your must-visit list? For more information about AAT Kings' The Great Australian Sale, click here.
This is a sponsored post brought to you in conjunction with AAT Kings.
Join Over60
Join our community of over 400,000-plus members today and get the latest Over60 news, offers and articles.
Get all the latest Over60 news, offers and articles.