Ponant: It's French for inspired luxury expedition cruising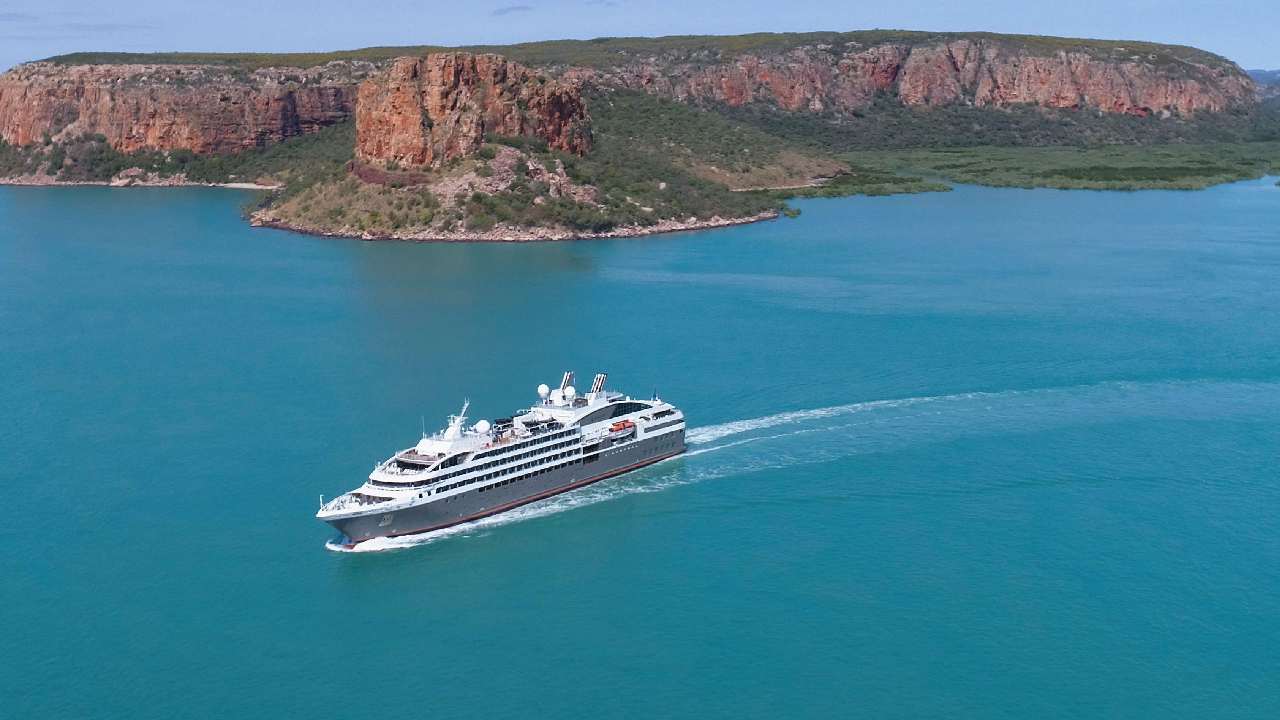 First impressions count, as we know, which is why I was struck when entering the foyer area onboard one of Ponant's four near-identical sister-ships, Le Soleal, while embarking recently on one of their luxury expedition cruises. No sign of vintage brass portholes, no ubiquitous aroma of marine oil, paint and varnish that often permeates ships 'of a certain age'.
The reception area is light and bright, spacious, more boutique hotel foyer than fusty club. Taupe colours and light grain timbers set the scene reflected throughout the ship in public areas, as well as in the staterooms and suites. The only timber panelling is in the spa.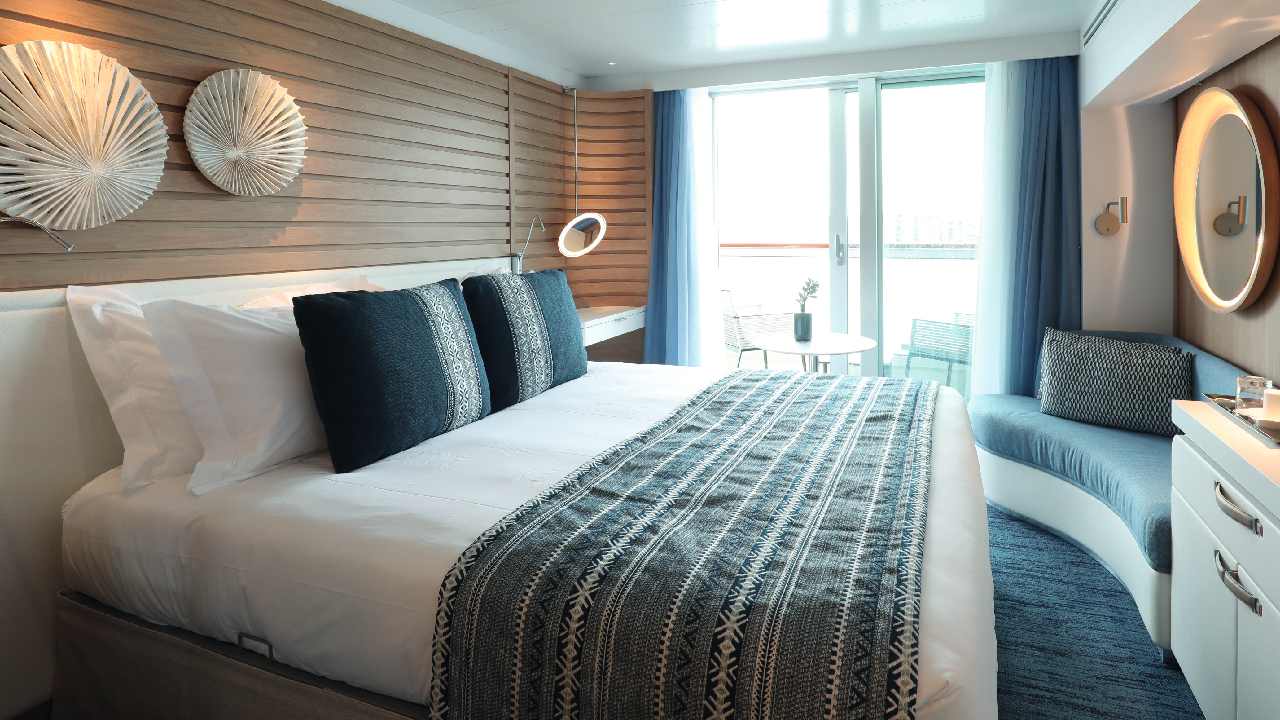 © PONANT Christophe Dugied
The desk staff is bright, energetic, helpful. The crew immaculately presented.
"Welcome aboard." Thank you, Captain. He is in evidence throughout the voyage.
The world leader in luxury expeditions
Owning and operating the youngest fleet of luxury expedition ships in the world, Ponant takes cruising the world's seven seas seriously – 30 years of consistent growth is reflected in the company taking more passengers to the polar zones than any other cruise company. Their ships explore the globe with hundreds of voyages a year stretching well beyond the Antarctic and Northern Europe to warmer destinations such as the Mediterranean, South Pacific, the Kimberley coast in Australia, Asia and more.
This has helped establish Ponant as the recognised world leader of luxury expedition cruising. To maintain this position, they are in the process of building six new slightly smaller 'Explorer Class' ships, each with just 92 staterooms and suites, all with ocean view and balcony. While the world has gone mad for behemoths, Ponant finds good reason to reduce the size of their ships, without compromising space or facilities.
Small ships, big benefits
Compact external dimensions create cruising opportunities denied larger ships, providing the sort of intimate experiences us 'over-60s' seek. All Ponant's ships are small enough to access and moor in places few others can. Passing under Tower Bridge in central London to moor next to HMS Belfast on the Thames, along with squeezing through the famed Corinth canal (with barely a metre spare on each side at one point) while en-route to or from Athens is on my 'must do' list for future cruises.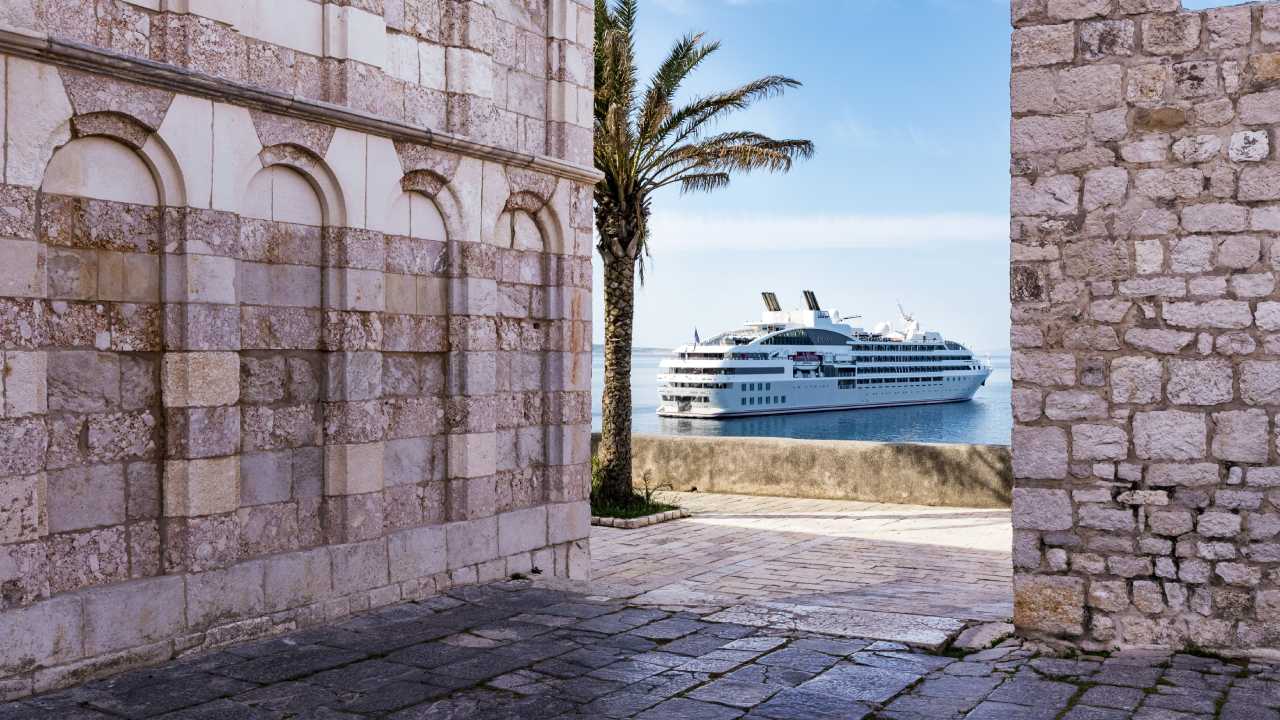 © PONANT Matthieu Germain
Small ship experiences offer unexpected benefits. Take accessing the centre of Saigon in Vietnam and St Petersburg in Northern Europe, stepping off the ships to be in the middle of the action, while large ships are forced to moor at the mouth of rivers and arrange ground transport to shuffle passengers to and from the city.
Likewise, your senses will be amplified when in expedition mode while unfolding the secrets of the Amazon, the Russian Far East, Northwest Passage, Black Sea or, for example, mingling with rarely-visited tribes in New Guinea – unmarked turn-offs revealing destinations-of-dreams.
Expedition cruises with an edge
A growing number of voyages feature a National Geographic Expeditions guest expert and a Nat Geo endorsed photographer. This additional duo adds a further dimension to Ponant's expedition cruises; working with the regular onboard expedition teams, they provide additional specialist insight into the places visited.
Depending on the designated Ponant National Geographic voyage selected there may, for example, be a specialist vulcanologist, glaciologist, anthropologist or geomorphologist onboard to add further perspectives.
The photographer will share experiences, perhaps relating how he or she managed to capture a special series of stunning images – offering insight into how guests, too, can improve their photographic skills. You may as well learn from the best, whether enthusiastic amateur or smartphone happy snapper.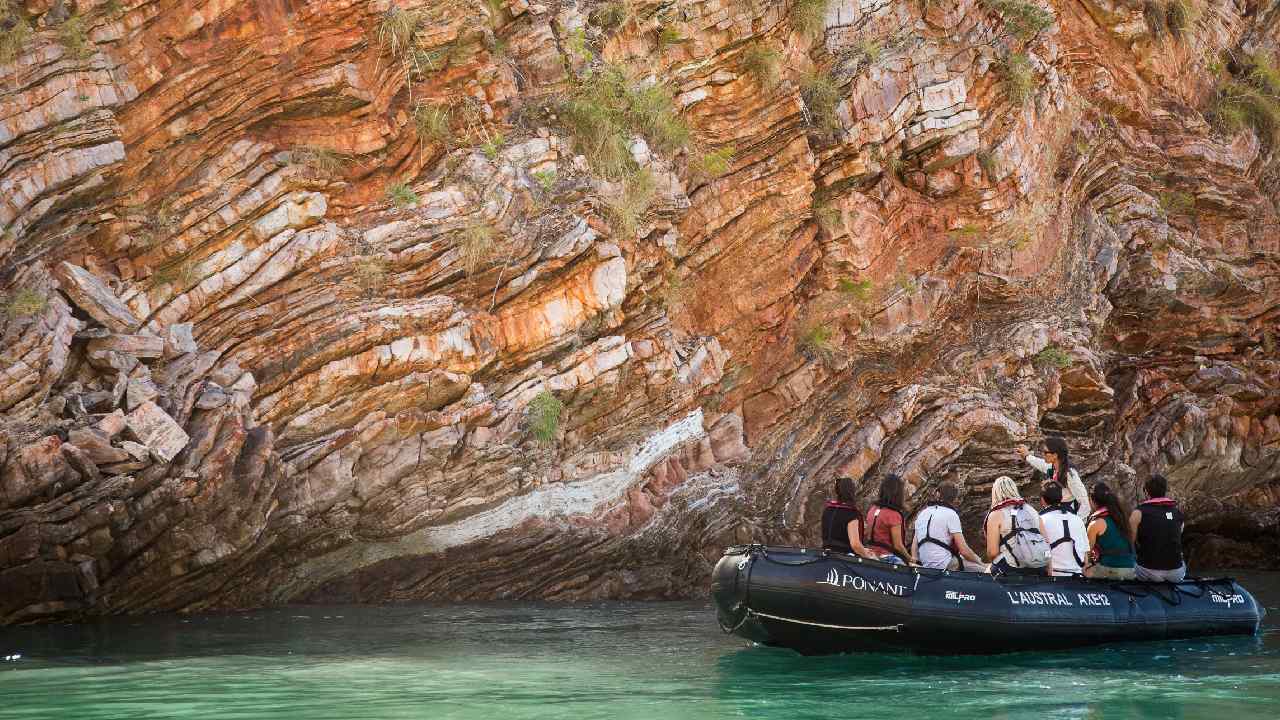 © PONANT Nick Rains
With new ships come innovative designs, for example Ponant's world exclusive 'Blue Eye', an underwater lounge with cetacean-inspired glass windows and aquatic microphones to capture the sights and sounds of the surrounding marine environment. Add to this the very latest in award-winning eco-sensitivity, spanning from tin-free anti-fouling hull paint to onboard/onshore recycling, the exclusive use of high-grade marine fuel and guest briefings on the environments encountered. In 2021, the launch of a new polar exploration ship utilising low emission LNG and electricity hybrid power will herald a new era in marine eco-sensitivity. With Ponant, beauty isn't skin deep.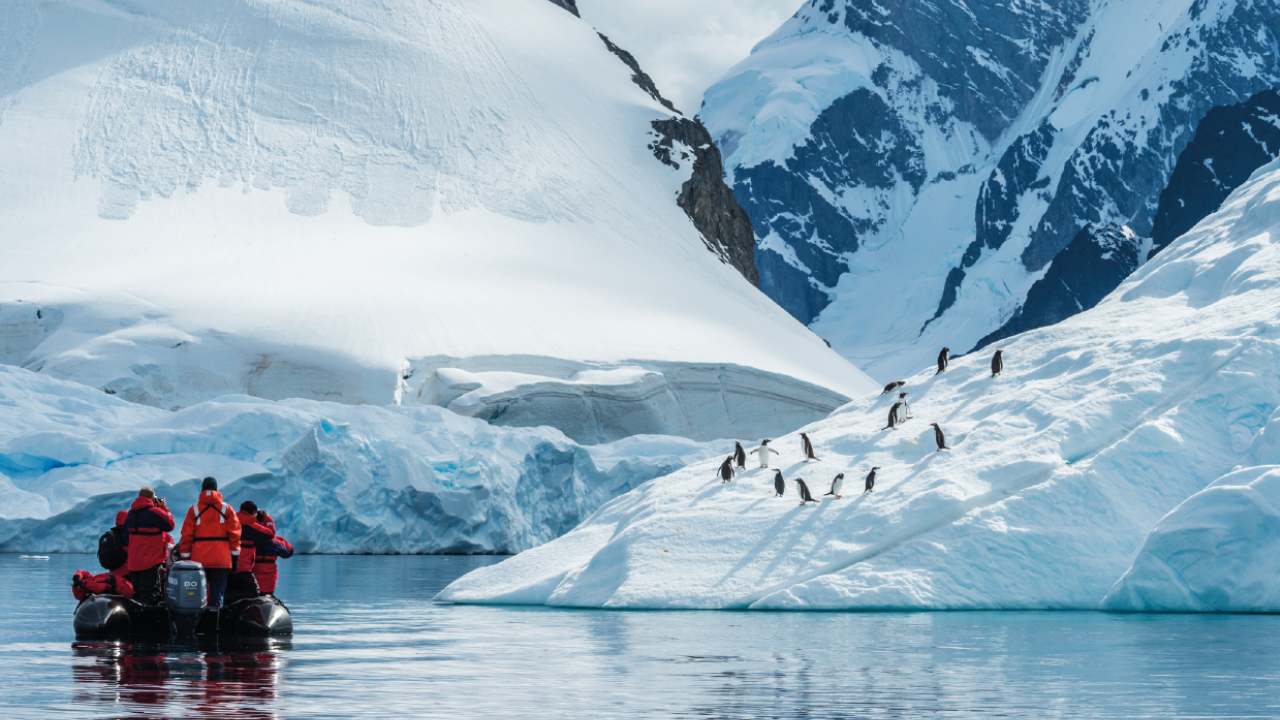 © PONANT Laurence Fischer
On my recent luxury expedition voyage, guests onboard had joined the ship from around the world, a core of French supplemented by guests from Australia and New Zealand, the UK and USA, Switzerland and Germany, Japan … a commingling of nationalities. This creates a United Nations of travel, with animated interchange, points of view and perspectives creating fascinating conversations and interaction, whether on a Zodiac heading to shore with Expedition Team members or sharing a table at dinner. For those travellers who enjoy a global perspective, these voyages are the place to be.
The French touch
Of course, Ponant is French, and that means a relaxed elegant style balanced by sophisticated ambiance throughout, including nice touches such as Hermes toiletries for all, daily fresh patisserie, real French butter and, not unexpectedly, a variety of exquisite cheeses. The gastronomique restaurant offerings are influenced by Ducasse Conseil. Veuve Clicquot is sloshed around at functions, (while fine 'everyday' champagne is all part of the Open Bar offerings), along with fine French wines, occasional treats such as caviar tastings… and, agreeably, no penguin suits needed onboard, although you will see plenty ashore in the Antarctic regions.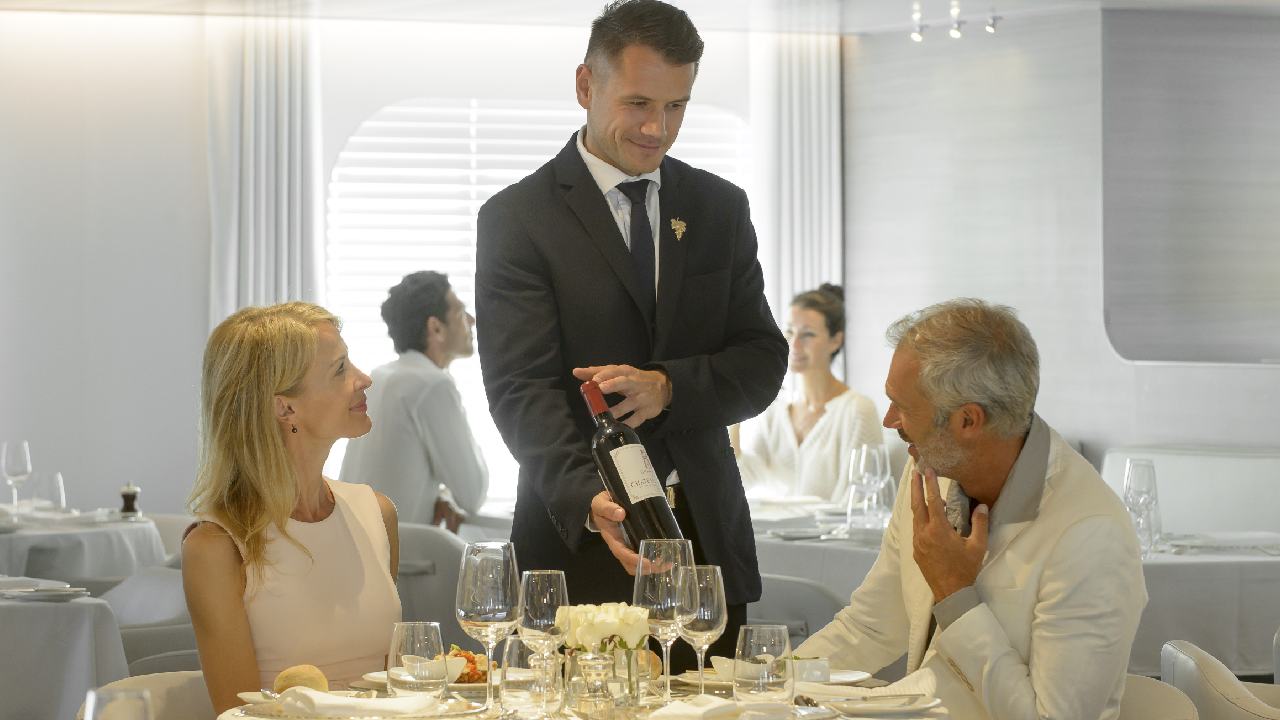 © PONANT François Lefebvre
For me, fulfilling travel is a combination of elements, Ponant representing the epitome of modern-day expedition cruising, where luxury merges with adventure. It starts with the quality of the ships, the fine accommodation, unobtrusive service and attention to detail, then raises a level with the range of facilities, food and wine all adding to the pleasure and enjoyment of the experience.
Espresso to start the day, explore ashore, spa treatment, Arpège by night.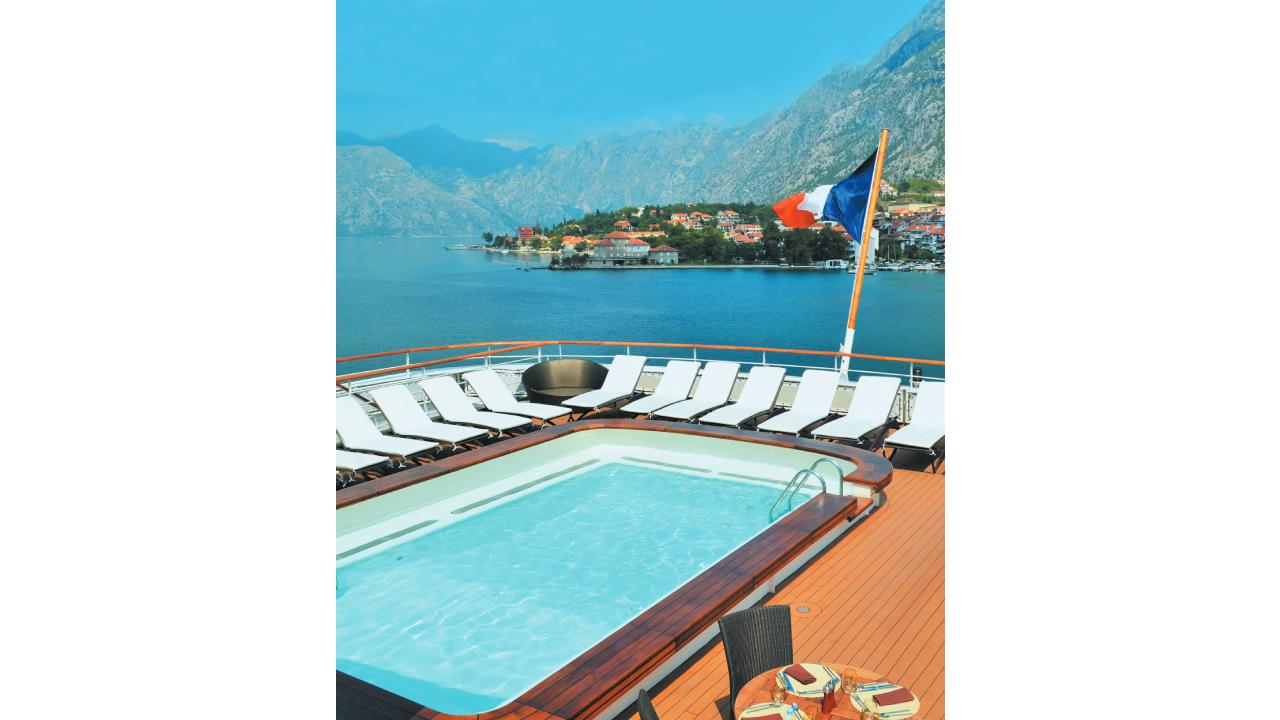 © PONANT Arnaud Delayen-Kotor
Perhaps at this stage it is just as important to know what Ponant ships do not have – casinos, jostling queues, crowds, shopping malls, go-kart tracks, faux climbing walls, happy hour or schoolies. What is offered is luxury quality yacht-style cruising and exciting expeditions, all the while enjoying French ambiance and a certain je-ne-sais-quoi.
Is PONANT the apotheosis of luxury and expedition cruising? There's only one way to find out.
Join Over60
Join our community of over 400,000-plus members today and get the latest Over60 news, offers and articles.
Get all the latest Over60 news, offers and articles.