Couple who caught coronavirus on Ruby Princess "can't wait to cruise again"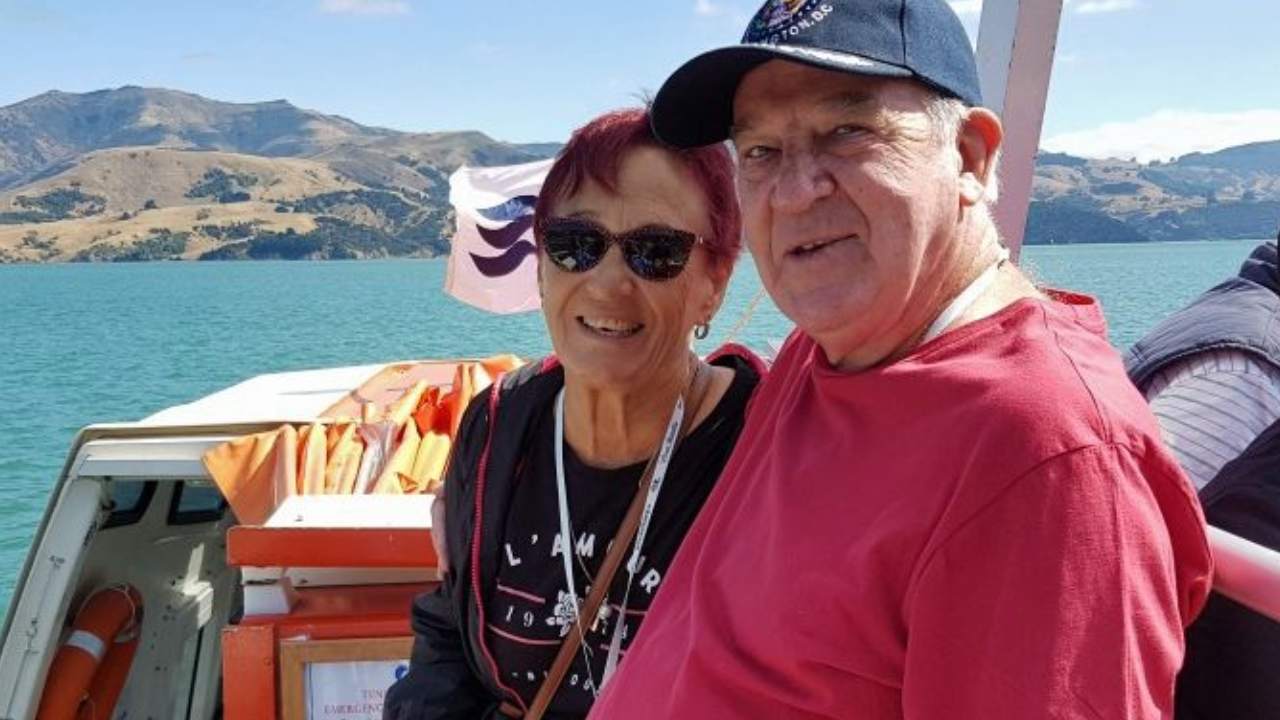 Despite catching coronavirus on the Ruby Princess, a couple say they can't wait to cruise again.
Ursula Steinberner and Leon Sharp both caught the illness while on board, with Steinberner spending 10 days in intensive care thinking they were going to die.
The couple explained that they "can't wait to go on another cruise" to ABC's 7:30.
"We've already been down and seen them at Helloworld where we booked our last one," Mr Sharp said.
"A lot of people said, 'You got rocks in your head. Why?' I said you've never been on a cruise. This was our first cruise and it won't be our last."
Ms Steinberner explained that the cruise ship was "beautiful".
"It was something like being in Las Vegas," Mr Sharp added. "It was just like a floating hotel. Magnificent.
"Everything on board was just a highlight. The shows, the staff were fantastic, couldn't do enough for you."
The pair recalled feeling ill after returning home to Port Augusta, South Australia.
"[I] just started to perspire, I was wringing wet. Ursula saw me and she said, 'What's wrong with you?' And I feel that hot I'm burning up.
"I've never been so sick in my life."
As Ms Steinberner was a kidney transplant recipient, the virus hit her extremely hard.
"I did at one stage think this was curtains for me. You only get so many chances," she told 7.30.
The pair are not blaming the cruise company for what happened to them.
"It was I think a big case of bad luck, and if you live your life worrying about what you're going to get while you're travelling, you're not really living your life, are you?" Ms Steinberner said.
"You'll never go anywhere and that's what we want to do. We're going on another cruise."
Their next cruise will take the couple from Singapore to Thailand, Cambodia and Bali.
Photo credits: ABC