"Absolutely a farce": Mitch's expletive-ridden tirade against judges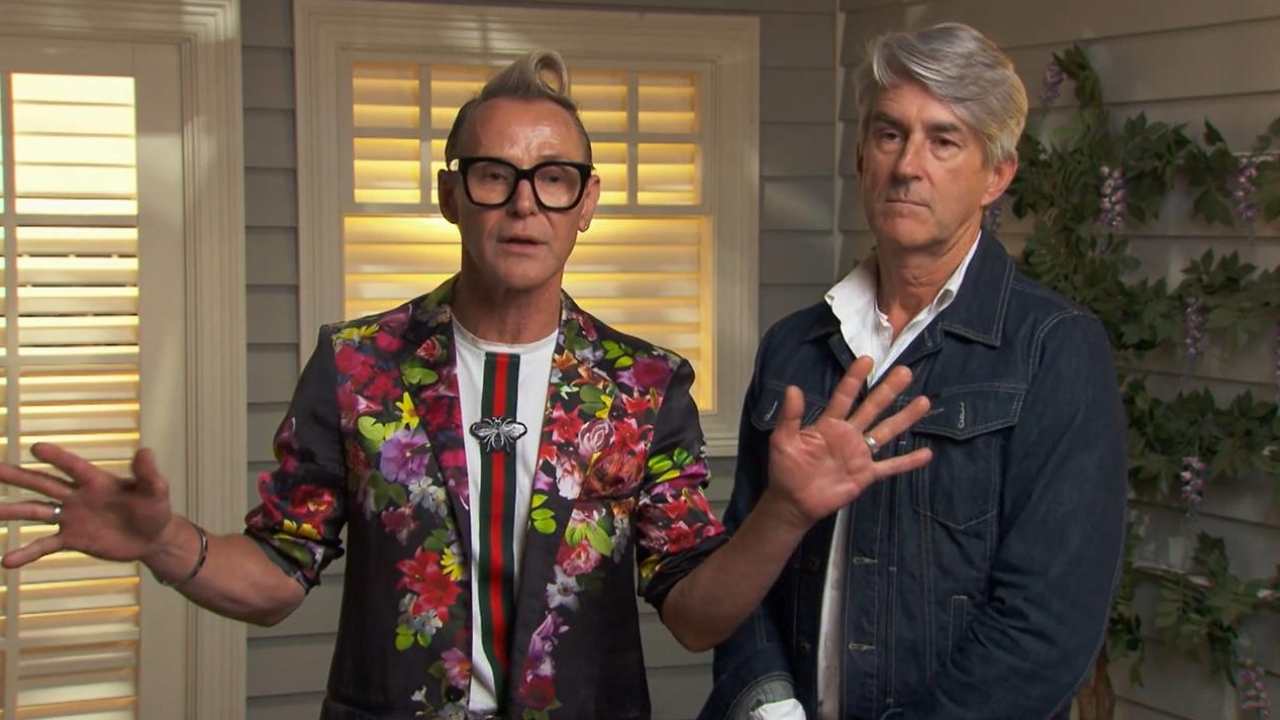 Mitch has unleashed on judges Shaynna Blaze, Neale Whitaker, and Darren Palmer, after he and Mark received the lowest score for their kitchen.
The pair received harsh criticism for their "dumb" decision to use drawers to store dry food in their main kitchen, with Neale describing it as "all style over substance".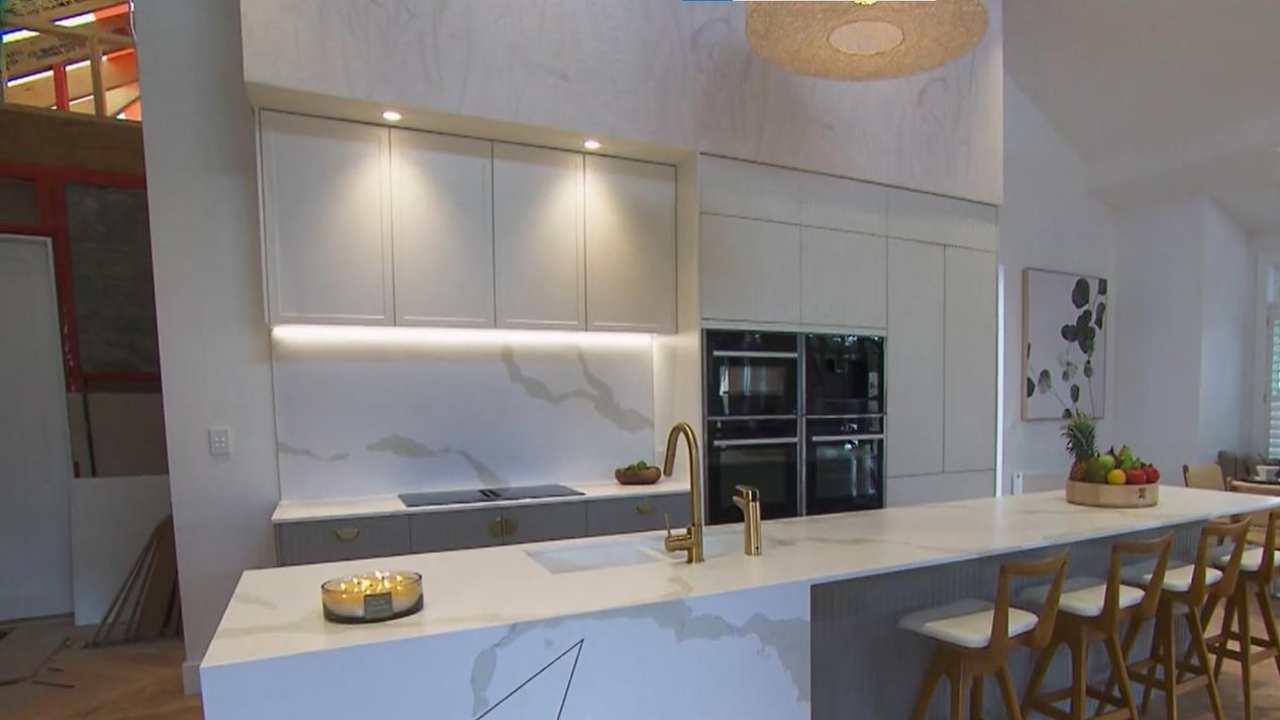 Image: Channel 9
"The comments are stupid. I have no respect for the judges so I shouldn't let somebody hurt me that I have no respect for," Mitch said.
Mark also emphasised that they would not take on any of the judge's suggestions.
Channel 9's censors were working overtime during the episode, as Mitch said "F*** you!" each time host Scott Cam revealed one of the scores for their kitchen.
"I'm supposed to listen to them? Go f*** yourselves!" Mitch said.
"I'm not interested in their feedback. Their feedback is irrelevant."
Mitch and Mark were also fuming over the appearance of Luke's fiancé, Olivia, on the show once again, after she was spotted helping Luke and Josh prepare for the room reveals.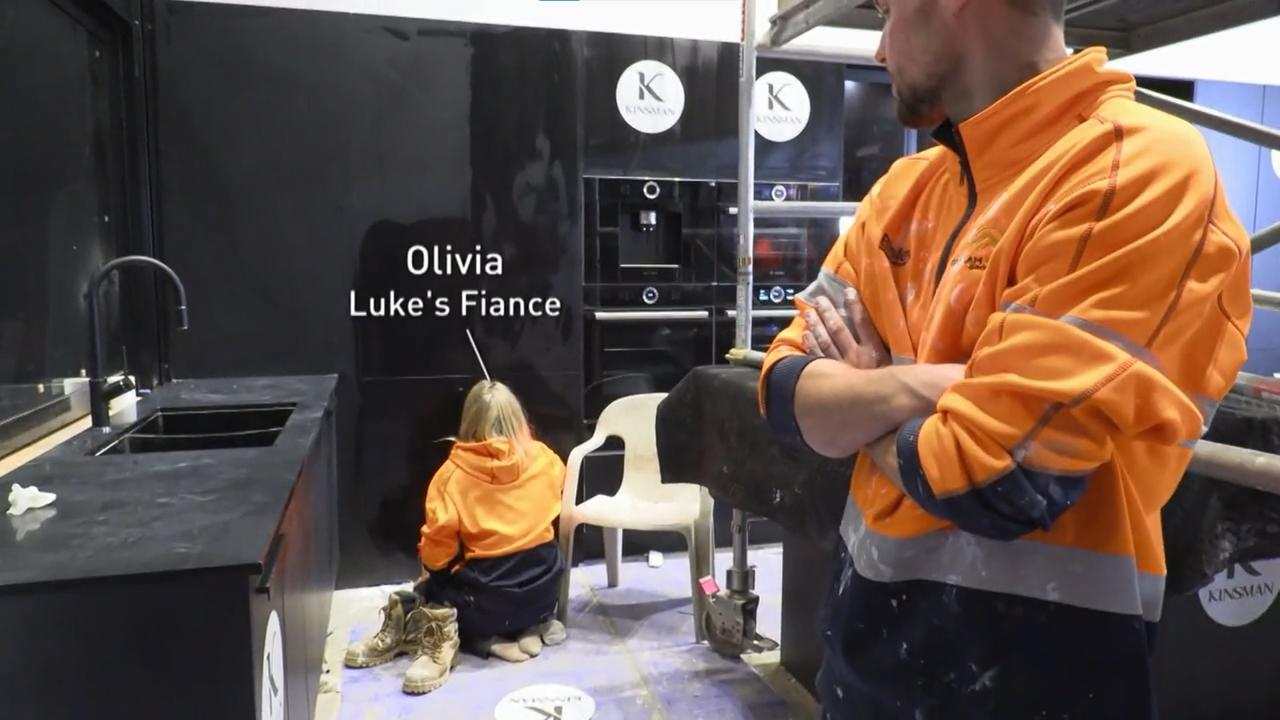 Image: Channel 9
Olivia was filmed helping the twins clean and style their kitchen in a breach of the rules.
Despite being spotted doing the same thing in master bedroom week, her help didn't affect the brothers' scores or even receive mention on judgement day.
"The boys (twins Josh and Luke) brought in help last night that Scotty clearly knows about because it's all on camera and yet it has no impact," Mitch said to a producer.
"So, this is absolutely a farce."
Despite their frustrations, Mitch and Mark were still good sports over Kirsty and Jesse's win.
The country musicians won $120,000 in prizes for their navy blue and gold kitchen, which received a perfect score from Neale and Shaynna.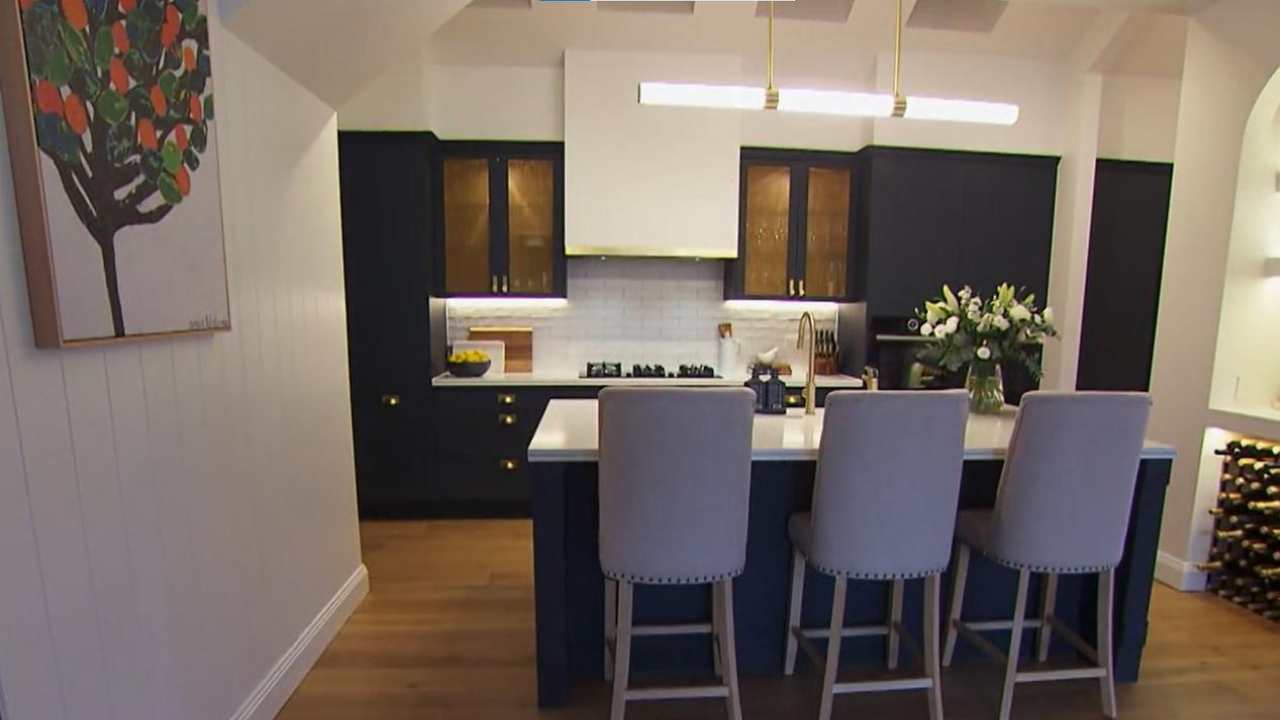 Image: Channel 9
"My [arm] hair is standing on end that's how perfectly they have done the five-zone kitchen in this space," Darren said, awarding them a 9.5 score for not including a second bin in their butler's pantry.
Neale said the room was "everything he wanted to see and feel in a kitchen", joking that his hair was also standing on end despite being bald.
Ronnie and Georgie came second for their neutral kitchen, after receiving criticism for their small cupboards.
Tanya and Vito's pink and terrazzo kitchen came in fourth, with Neale noting: "This is a kitchen that says love me or hate me, but don't ignore me."
Shaynna pointed out that the fridge was in the wrong place, there was no bin, and their terrazzo benchtop offered little space for people to sit at or prepare food.
"It makes me sick because they imported this [stone bench] and it is stunning but there's no way to do anything different with that," Darren commented.
Image: Channel 9