Titmus launches to legend status – along with her coach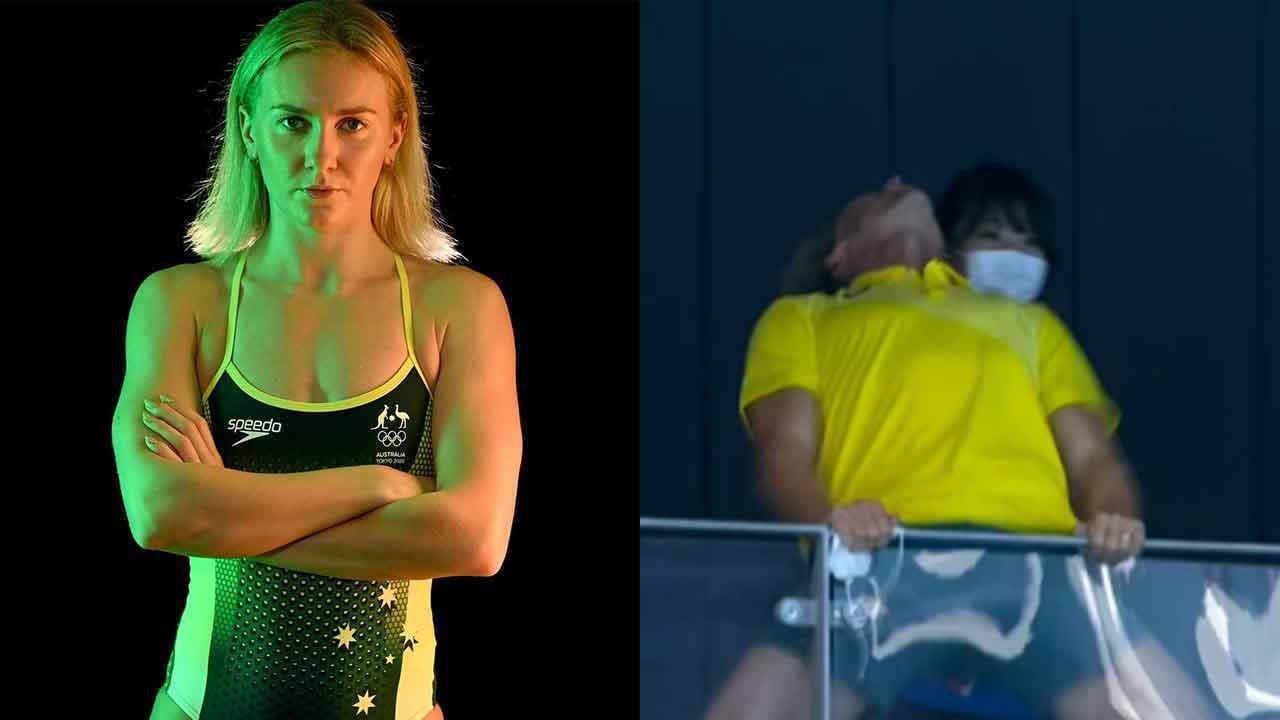 Ariarne Titmus has won gold in the 400m freestyle in a surprise victory, overtaking American Katie Ledecky in the final 50m.
Titmus' victory comes as Ledecky's first ever loss of an individual event at a Games, with the Aussie victor winning by 0.67 seconds.
As amazing as the win was for Titmus, the reaction of her coach, Dean Boxall, has sent social media into a frenzy.
Footage from the Games shows Boxall grabbing his mask, punching the air, shaking the fence, and enthusiastically shouting following Titmus' win.
SHOUT AHT DEAN BOXALL #Tokyo2020 #Olympics

— Lord Zito (@VivalaZito) July 26, 2021
His zealous reaction soon made him an internet sensation, with his excitement quickly being shared across social media.
Ariarne's coach Dean Boxall sums it up perfectly! #TokyoTogether pic.twitter.com/Kvww2jpSFy

— AUS Olympic Team (@AUSOlympicTeam) July 26, 2021
Joe Pompliano, a US-based sports and business writer, tweeted: "Ariarne Titmus' coach just had the best reaction of all time to her 400-metre freestyle gold medal win over Katie Ledecky."
Others were concerned the coach's popularity would outshine the successful swimmer.
"I can already foresee Titmus' uncomfortably aggressive coach getting more media attention in the US than she does, and I am pre-emptively very very very annoyed by it!!" American sports writer Lindsay Gibbs tweeted.
Titmus struggled to keep her emotions in check ahead of her heats in the 200m swim later in the day, but was thrilled with the victory.
"Oh my gosh, I can't believe it. This past year I don't know whether it's gone fast or slow, but to get here was a relief. To come here and do the job. I'm over the moon," Titmus said.
"I thanked her. I wouldn't be here without her. She set this incredible standard. All credit to her for the swimmer she is. I've been trying to chase her. Really exciting now we have this battle going. It's really fun to race.
"The race, I tried to stay as composed as I could, then just tried to stick to my race plan. I can't believe I pulled it off."
Boxall was in tears at the medal ceremony while embracing Australia's newest champion.
"It was actually hard to contain it (the emotion)," Titmus said. "I could see Dean on the other side bawling his eyes out. You don't see that that often so that made me want to tear up."
Image: Ariarne Titmus / Instagram, Adrian Arculi / Twitter