"Really embarrassing question": Student slams Tony Jones on Q&A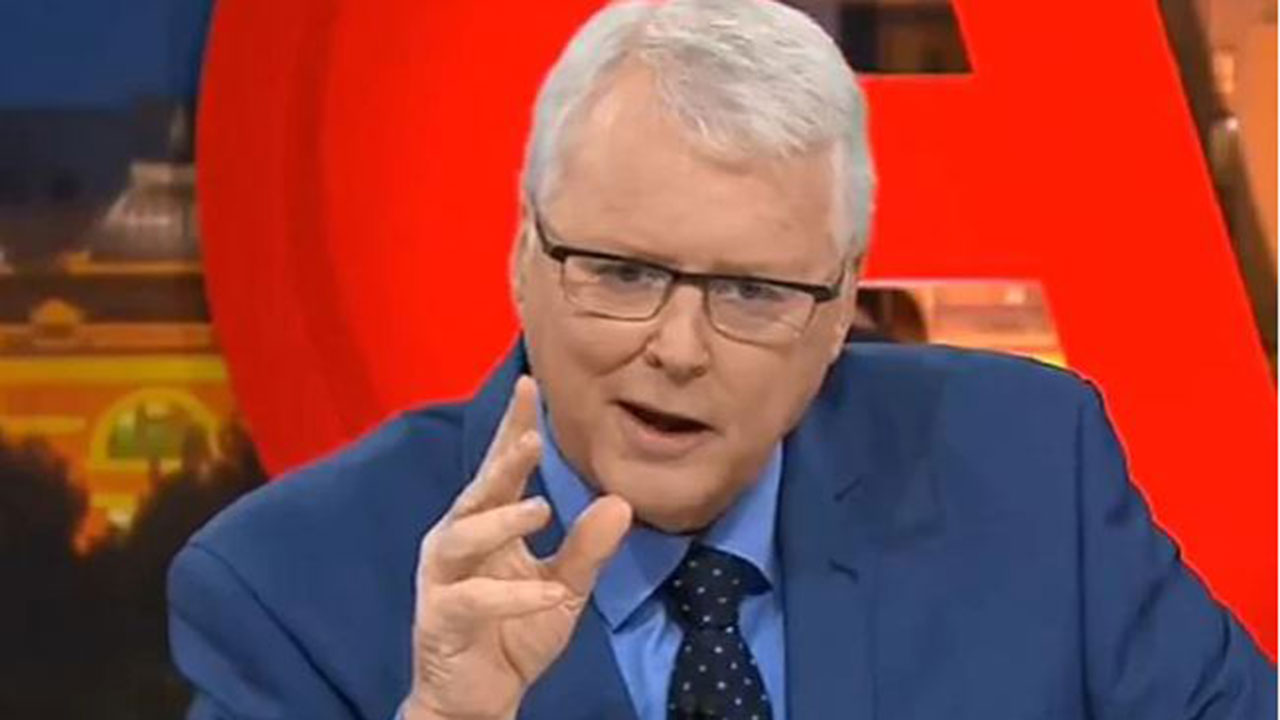 A student from the University of Queensland who was a victim of assault after organising a pro-democracy rally in support of Hong Kong has slammed Tony Jones as he accused him of asking a "really embarrassing question".
Making an appearance on Monday night's episode of Q&A, philosophy student Drew Pavlou revealed to the panel that he had been assaulted by a "co-ordinated group of thugs" after organising the protest on July 24.
Trouble ensued after close to 50 pro-Hong Kong and anti-Beijing demonstrators arrived at a coffee shop located on campus last month. Students claim that violent acts were carried out in front of them as many people were punched and shoved to the ground.
Mr Pavlou was dealing with Skype connection issues throughout the program, with Jones having to interrupt at one point.
"Drew, can I interrupt you? You are breaking up a little bit," he said.
People's Panellist Li Shee Su believes there's 'another player' in the Hong Kong protests. Drew Pavlou disagrees with Li Shee's comments #QandA pic.twitter.com/B5B2ObqGGH

— ABC Q&A (@QandA) August 12, 2019
"So, I don't know what is happening with your microphone. To be clear, there have been reports you also were sending some pretty inflammatory social media postings to the pro-Chinese students. Did the situation in the cause of your demonstration become inflamed because both sides were behaving intolerantly?"
And with a wry smile on his face, Mr Pavlou said: "Look, that's a really, really embarrassing question, I think, Tony," he said.
"I went into the protest completely peacefully. Look, I may have responded to death threats by being a bit immature and responding with insults but the fact that I went in as a peaceful protester and was assaulted by a co-ordinated group of masked thugs and I'm being called a violent protester and you're saying that there is violence on 'both sides' it reminds me a bit of Trump, 'there is fine people on both sides' in the whole Charlottesville debacle. You know how it is."
"OK well you've made your point, thank you Drew," responded Jones.
Mr Pavlou also mentioned that he received countless death threats from supporters of the Chinese Communist Party causing the university to question his enrolment.
Join Over60
Join our community of over 400,000-plus members today and get the latest Over60 news, offers and articles.
Get all the latest Over60 news, offers and articles.