Meet "Penguin" the magpie who thinks he's human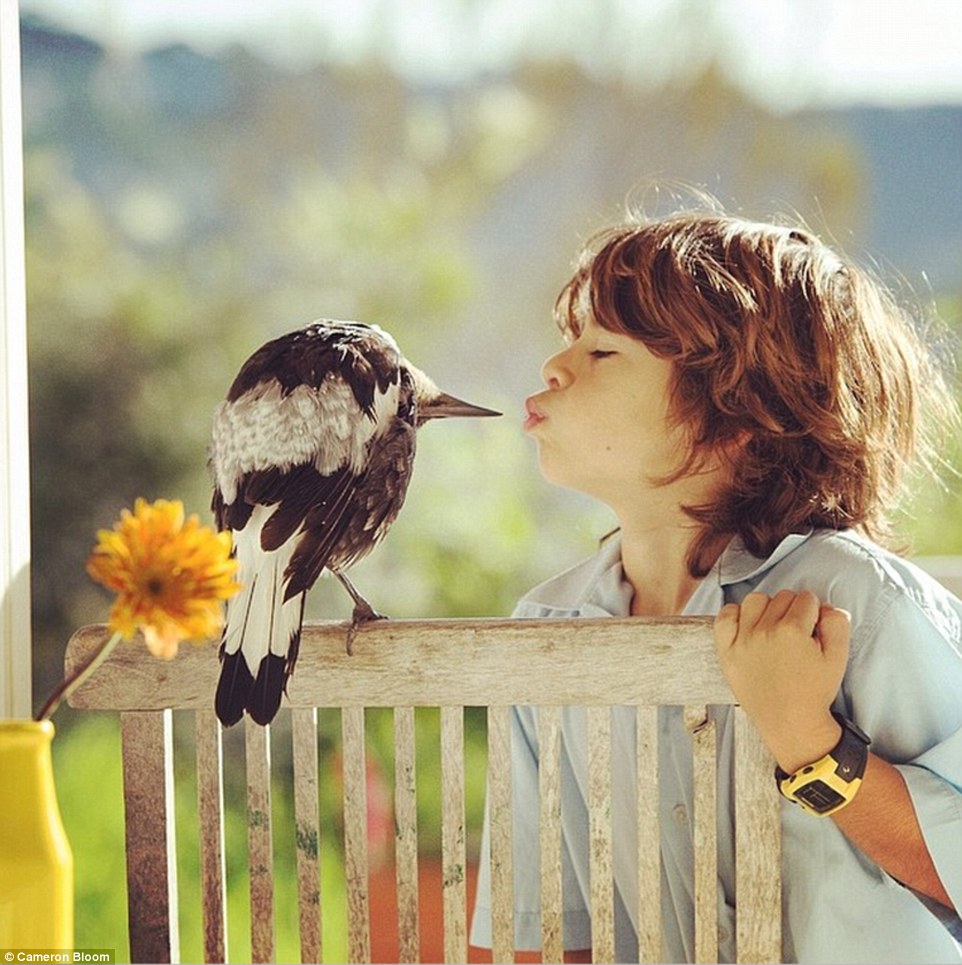 Scroll down to view the gallery below
While most families have a cat or dog, the Bloom family from Sydney's northern beaches has a pet magpie.
Named "Penguin" simply because of her black and white colourings, the magpie is often found snuggling in bed, dining with the family or helping the kids get ready for school.
Parents Cameron and Sam, along with their three children, adopted Penguin in 2013 after young son Noah found her abandoned on the ground. She was only a few weeks old but thanks to the love and dedication of the Bloom family, Penguin is healthier and happier than ever.
"The kids love her like a pet dog and it's just become so normal having her around," Mr Bloom said.
"She likes to sing for us when she's around the house and likes to fly onto your head or sit next to you and nibble on your ear. She also runs down the hallway in the morning sometimes to snuggle up in bed with us or the kids," he continued.
"She flaps her wings with excitement when the kids come home from school and loves to eat with us as well. She usually has some of our scraps but sometimes when we have spaghetti, she's cheeky and dives into to grab some of the meat off the table."
"The joy she's bought to all our lives has been immeasurable," he said.
Image credit: Penguinthemagpie Instagram
Related links:
Video: Adorable red pandas frolic in the snow at Cincinnati Zoo
Never give up: this greyhound lost a leg and still loves to run
Amazing pictures of the moment gorilla feeds her newborn daughter