Still a tireless champion of gay rights at 86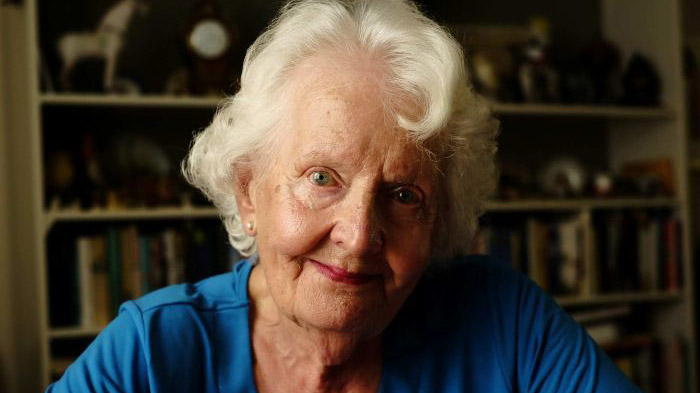 Twenty years after founding Parramatta's Parents and Friends of Lesbians and Gays (PFLAG) association, 86-year-old Mollie Smith is still fighting for the rights of the gay community.
"I established [PFLAG] because I believed there was a great need in Western Sydney, and I still do," she said.
Drawing a few timid parents back at the first meeting in 1985, today PFLAG counts over 40 active members who are thankful to have a local support group.
"I'm very proud of PFLAG, and it's tremendous how they're expanding and continuing," Mrs Smith said.
After more than 20 years as a community activist, Mrs Smith's commitment has not wavered. Her attitude and enthusiasm are infectious.
Mrs Smith was not surprised when her son "came out" to his parents when he was 23 in the mid 1980s.
"I thought he probably was gay, but I don't think you should confront people and say 'are you gay or are you straight?'" she explained.
"It wasn't until my son came out that I thought it was quite dreadful that respect wasn't given to gay people," she revealed.
"My driving motive has been a fair go for everyone."
"I recall going to my first Mardi Gras and seeing a young man standing in front of the crowd," Mrs Smith said.
"This kid had tears rolling down his cheeks, and I thought that was dreadful, and he called out 'I wish you were my mother'.
"I thought what a dreadful thing, no child should ever have to say that."
Mrs Smith, a retired social worker, and her late husband Ken worked together to promote gay rights in western Sydney.
She has lost count of how many times she's marched at Mardi Gras, and will return to parade this coming Saturday March 7.
"Things aren't what they used to be, so I'll be like a duchess riding in a chauffeured car," the 86-year-old laughed.
Related links:
Meet the 90-year-old woman who was adopted by her community when they found out she had no family
These special dogs are helping children learn to read
Join Over60
Join our community of over 400,000-plus members today and get the latest Over60 news, offers and articles.
Get all the latest Over60 news, offers and articles.