Mittens accomplished: Koalas' cry for help worked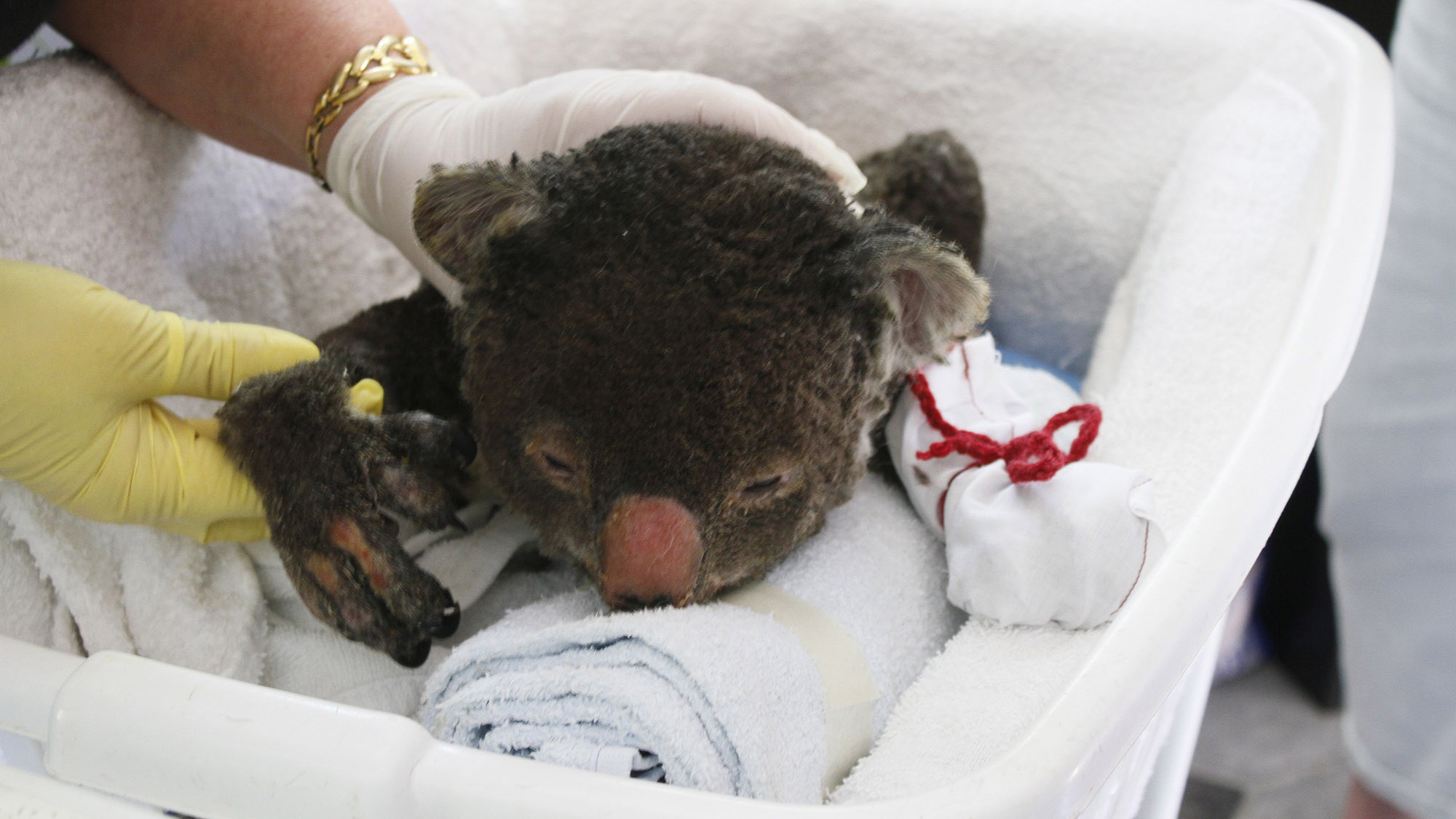 We're all guilty of it: spending countless hours "oohing" and "aahing" over photo galleries of adorable animals on the internet. Take those too-cute images and couple them with a super-cute animal on the brink of death and destruction, and you have the power to hold the world's attention.
This was exactly what happened earlier this month when one of the world's largest animal welfare and conservation charities, International Fund for Animal Welfare (IFAW), called for help with crafting mittens for koalas whose paws were burned in wildfires across southeastern Australia.
"Our supporters are always asking what they can do to help," says Josey Sharrad, native wildlife campaigner for IFAW's Australia chapter. "So [when this wildfire hit] we put a little campaign together and sent it to our supporters and local media and we posted it to Facebook."
Media outlets around the world – 150 in total – including The Guardian to Good Morning America, posted IFAW photos of koalas with burned paws wearing cotton mittens. Talk about tugging at the heartstrings. The photos were accompanied by appeals to readers to pitch in and help.
Since the IFAW offices have been flooded with mittens – so many, in fact, that the supply well outpaced demand. Koala-loving sewers had sent handmade mittens from as far away as Europe, Canada and the United States.
Sharrad says the staff has not yet counted, but they've received thousands of pairs, and in response politely issued a cease and desist order to followers.
"Mitten Accomplished!" proclaimed a blog post.
The IFAW's stock of mittens will last well beyond this summer's fires – not just because of the quantity but because rescue workers are at odds about the efficacy of homemade accessories.
The Australian Marine Wildlife Research and Rescue Organisation, which cares for injured koala in its wildlife clinic, had to turn away the mittens, explaining that they inhibit the animal's ability to use their claws (instead, the group uses bandages).
The IFAW has now asked supporters to consider making a donation or joining their mailing list, instead of sending mittens. But it has also put out another plea for volunteer crafters, asking those who are so inclined to make cotton pouches of various sizes, which IFAW says rescue organizations use to keep juvenile (or "joey") kangaroos and wallabies, orphaned from the fires, in a warm, clean environment, similar to their mother's pouch. As with the mitten campaign, IFAW has included a pattern for the would-be pouch makers.
In response to the IFAW post asking supporters to stop sending mittens, one supporter commented: "My kids spent their whole weekend making these [mittens]. You're getting them whether you need them or not!"
Join Over60
Join our community of over 400,000-plus members today and get the latest Over60 news, offers and articles.
Get all the latest Over60 news, offers and articles.