"Just let him play": Novak's mother makes personal appeal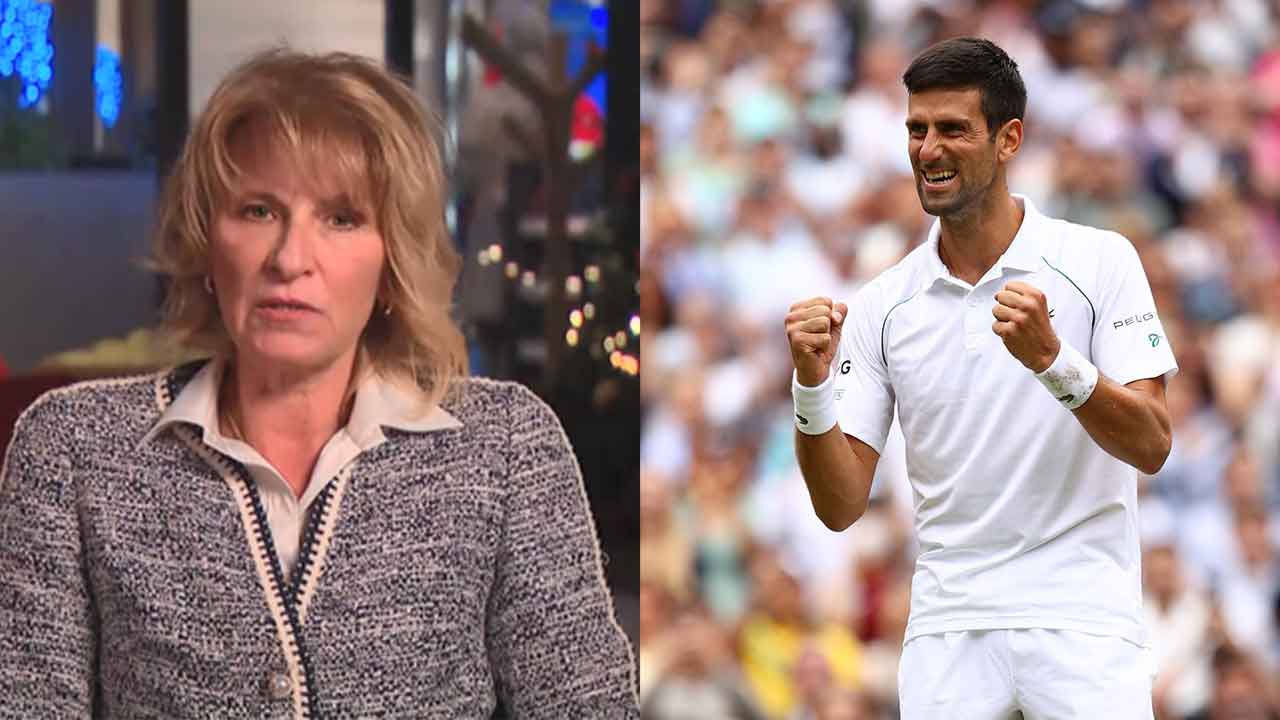 Novak Djokovic's mother has claimed her son was unaware that he was Covid-positive while appearing at public events last month, despite court documents revealing he had a positive PCR test.
Upon his arrival in Melbourne last week, the tennis star told Border Force officials he was exempt from mandatory vaccination rules because he had tested positive to COVID-19 on December 16.
However, photos have emerged of the Serbian attending various functions without a mask after that date, prompting questions as to whether he attended them knowing he was positive.
An honor to receive my very own Serbian stamp. Thank you to my generous country for this rare gift! I'm humbled!! Excited to share we'll partner with the Serbian National Postal Service on @novakfoundation projects for every child to have the opportunity to attend preschool 🙏🏼 pic.twitter.com/Ww8Zma95NU

— Novak Djokovic (@DjokerNole) December 17, 2021
Speaking to
Sunrise
on Wednesday, his mother Dijana said her son "didn't know" he was infected when the photos were taken.
"He didn't know, probably, he didn't know because when he realised he was positive then he (went) to isolation," she said.
Ms Djokovic continued, expressing her worry over her son's chances at next week's Australian Open and admitting that she had been struggling to sleep.
"He didn't know because when he realised he was positive then he go to isolation"

Novak Djokovic's mum Dijana claims the tennis champion wasn't aware he was infected with COVID-19 when he was photographed out and about last month. pic.twitter.com/qi3SpiOlqn

— Sunrise (@sunriseon7) January 11, 2022
"I realise this is not over yet and we are all praying that he will stay," she said.
"Don't throw him out, he is a tennis player, he is not a politician, he is not a criminal, he is not a murderer, he's just a tennis player, the best in the world, just let him play.
"He came to Australia to play and to win the Australian Open, this is his goal."
Ms Djokovic's comments come as her son continues to be investigated by the federal government, with officials looking to determine whether he made false claims on his entry form.
The world No.1 told authorities he hadn't been vaccinated due to his recent COVID-19 infection, and filled out a form confirming he had not travelled in the 14 days prior to his flight to Australia.
However, he was filmed playing tennis in the Serbian capital of Belgrade on Christmas Day and training in Spain on December 31 and within the first few days of the new year.
Though Djokovic won his case against the government over his visa cancellation, Immigration Minister Alex Hawke can use his personal powers to revoke his visa again and is expected to make a decision this week.
Ms Djokovic said Minister Hawke's ability to decide whether her son stays or leaves is "unfair".
"I cannot understand how one man can make this decision," Dijana said.
As for Djokovic's controversial views on vaccination, Dijana said he has "his own philosophy on life" and that no one can "pursue or pressure" him to get the jab.
"I don't know what the problem is if he doesn't want to get vaccinated - that is his choice," she said.
"Each person on this world has the opportunity to make this choice, this is like human rights."
Ms Djokovic also criticised "silly" rules preventing players from competing at the Australian Open if they are unvaccinated, unless they have a medical exemption.
"I don't understand this law that only if you're vaccinated you can play," she continued.
"It's not that I'm against vaccination, of course I'm not, but if you're vaccinated, it's not that you're protected from the coronavirus.
"Lots of people who have two or three vaccines get ill.
"Are they afraid he's going to cough on the court? It's silly."
Image: Sunrise / @djokernole (Instagram)