"Hypocrite": Karl Stefanovic blasted over controversial Duchess Meghan question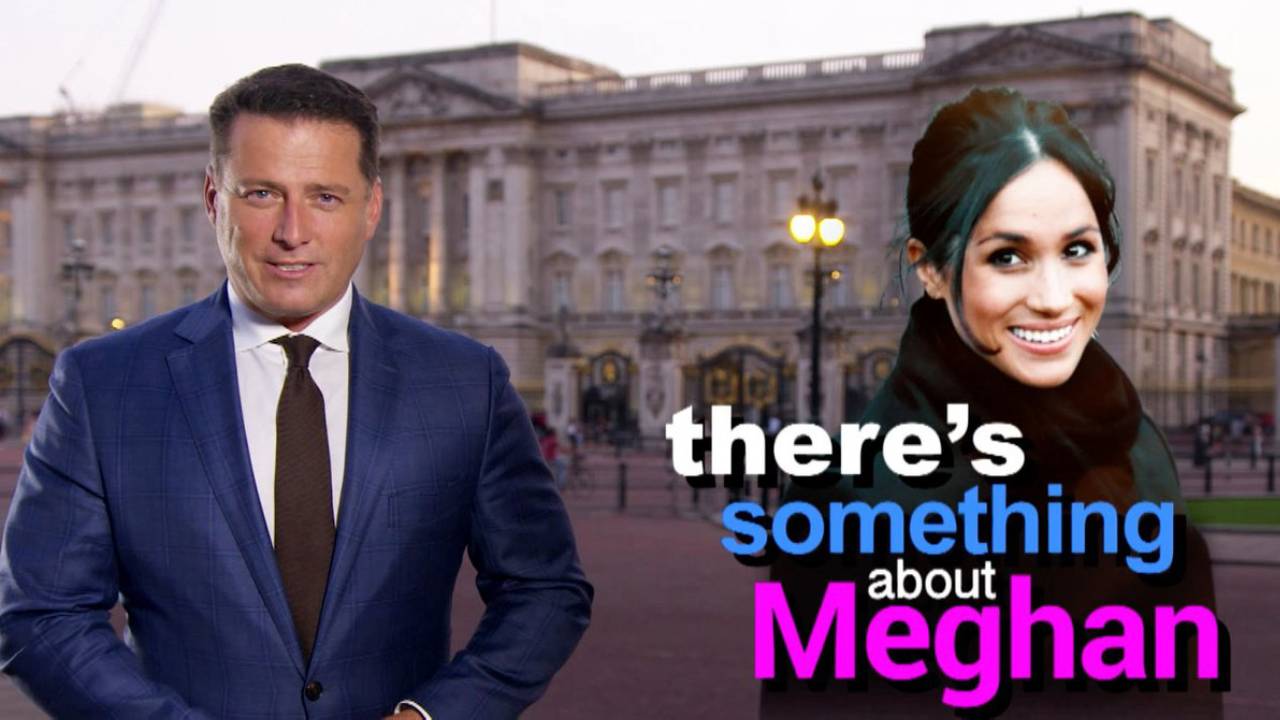 Karl Stefanovic has been slammed as a "hypocrite" over his criticism of Duchess Meghan's plea for privacy, after previously condemning the media to protect his own.
During a controversial segment on 60 Minutes Sunday night, Stefanovic reported on the controversy surrounding the Duchess and her husband Prince Harry in a story headlined: How Meghan Markle lost her sparkle. The story marked Stefanovic's comeback to a news role after being removed from the Today show in December.
"The couple appear to want a little privacy. Too much to ask? You bet. The public feel cheated, the tabloids have turned and the blame game – much of it directed at Meghan – is fierce," he said in the introduction.
The segment, which claimed to look into "what went wrong" for the "insufferable" royal, saw Stefanovic interview several figures including British media commentator Katie Hopkins, who has made headlines over the years for her racist remarks.
Hopkins said of the Duchess, "She's a no one. She's a divorcee. When did we want a divorcee in the royal family? She wears bad clothes. When did we ask for that? We've just got so much better of our own."
Viewers have criticised Stefanovic and the program for their "vile" and "inappropriate" coverage of the royals. The host was also branded as a hypocrite, as he had demanded privacy following his wedding to Jasmine Yarbrough late last year.
Broadcasting uncredible sources to publicly berate Meghan Markle for not putting on a show for the public is not exposing a 'Markle Debacle', it's instead exhibiting a media debacle. #60Minutes

— Blake Mannes (@BlakeMannes) September 8, 2019
We wouldn't want to demonise a woman with capacity and a view of her own, in the media, to tear her down. Would we? I feel like we've been here before 🤔

— Emma Husar (@emmahusarmp) September 8, 2019
watching the hypocricy of karl stefanovic scrutinizing a public person after pleading for his own privacy for two years - i mean, what is this? #60Minutes #MeganMarkle

— Julian Curtis (@thisguyjules) September 8, 2019
I can't stand Meghan Markle, but @karlstefanovic 's smug @60Mins takedown is incredibly vile. #60Minutes

— Maddy (@maddytalksto) September 8, 2019
Bringing on raging bigot Katie Hopkins to comment on #MeganMarkle and then saying its not racist is disgusting. Who thought this was appropriate, ohhhh hang on just saw @60Mins diverse line up #60Minutes pic.twitter.com/nylWcEUko1

— Mark A. Thomson (@MarkAlanThomson) September 8, 2019
The teaser clip published online on Wednesday ahead of the show has also sparked backlash, with celebrities such as Mia Farrow taking to Twitter to condemn the Channel 9 program.
Shame on you for airing this trash. - Great Britain is fortunate to have this intelligent, compassionate, beautiful woman in the Royal Family. In her, Prince Harry has found happiness and for that we rejoice.

— Mia Farrow (@MiaFarrow) September 5, 2019
However, a TV source told
The New Daily
that the decision to put Stefanovic in charge of the controversial story was the perfect strategy for "ratings gold".
"'How to relaunch Karl' has been one thing Nine has thought long and hard about and pairing him with Meghan Markle was genius," a Nine source said.
"She's probably the most talked-about person in the world.
"Do you really think anyone would have cared if Karl did an on-the-ground in the Strait of Hormuz or covered off Brexit?
"This got a lot of publicity before it aired. This got eyes on screens … Not a bad problem to have this late in the ratings year."
Join Over60
Join our community of over 400,000-plus members today and get the latest Over60 news, offers and articles.
Get all the latest Over60 news, offers and articles.