Dramatic fallout follows release of War Crimes Report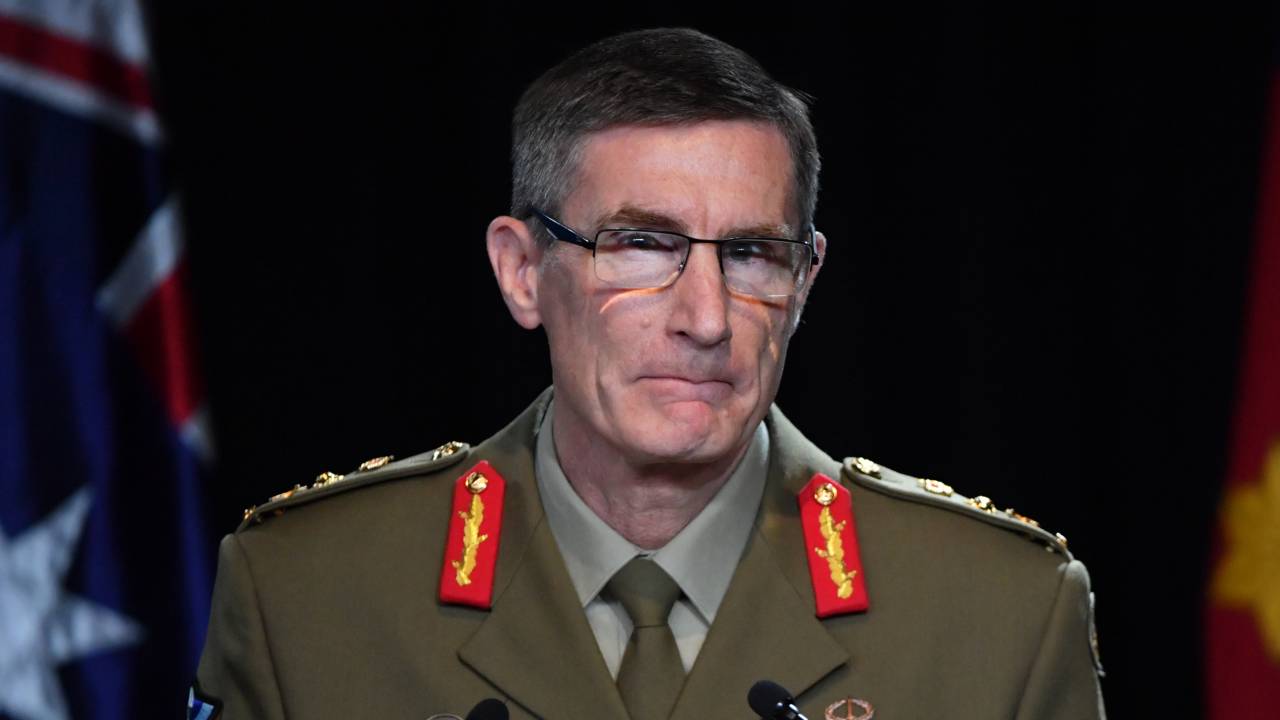 An Afghanistan report into alleged Australian war crimes has found "deeply disturbing allegations of unlawful killings".
The inquiry uncovered high numbers of instances of unlawful killings as well as inhumane treatment of detainees.
The Chief of the Australian Defence Force, General Angus Campbell, spoke about Inspector General of the inquiry Justice Paul Brereton's findings.
Since 2016, Brereton examined allegations of war crimes by Australian special forces in Afghanistan.
Brereton interviewed more than 400 witnesses and examined tens of thousands of documents, where he alleges "possibly the most disgraceful episode in Australia's military history" occurred in 2012.
However, the details of this episode have been redacted for legal reasons.
"He [Brereton] found there to be credible information to substantiate 23 incidents of alleged unlawful killing of 39 people by 25 Australian Special Forces personnel, predominantly from the Special Air Service Regiment," Campbell said.
"He found none of the alleged unlawful killings were described as being in the heat of battle," General Campbell said.
"These findings allege the most serious breaches of military conduct and professional values.
"The killing, the unlawful killing, of civilians and prisoners is never acceptable.
"It is my duty, and that of my fellow Chiefs, to set things right.
General Campbell released a redacted form of the inquiry report to "ensure the procedural fairness of potential future investigations and possible court proceedings".
It has been heavily redacted for "security, privacy and legal reasons".
General Campbell was asked about chapter 2.50 in the first part of the report.
"What is described in this chapter is possibly the most disgraceful episode in Australia's military history, and the commanders at troop, squadron and task group level bear moral command responsibility for what happened under their command, regardless of personal fault", the report states.
General Campbell said he couldn't speak on that particular aspect of the report.
"But Justice Brereton does describe something that is utterly disgraceful," he told reporters.
"It is right that it needs legally to be redacted.
"In time, in the time of history to be written, it is shameful."
He has also "sincerely and unreservedly" apologised to the people of Afghanistan for any wrongdoing by Australia soldiers.
"Such alleged behaviour profoundly disrespected the trust placed in us by the Afghan people who had asked us to their country to help them," he said.
"It would have devastated the lives of Afghan families and communities, causing immeasurable pain and suffering."
"I can't imagine the pain, the suffering and the uncertainty that that loss has caused, both at the time and that continued uncertainty of how this happened," General Campbell said.
"My sincere apologies to them and a desire to find a way to make recompense."
He also apologised to Australians for any wrongdoings by members of the Australian Defence Force.
"I am sincerely sorry for any wrongdoing by members of the Australian Defence Force," he said.
"You're right to expect that your Defence Force will defend your nation and its interest in a manner that accords with our values and laws."
Campbell has said that the conduct in the report is "greatly at odds" with the Australian Defence Force, as well as damaging to the moral authority of the ADF.