David Campbell's chilling revelation about son who claims to be "the reincarnation" of Princess Diana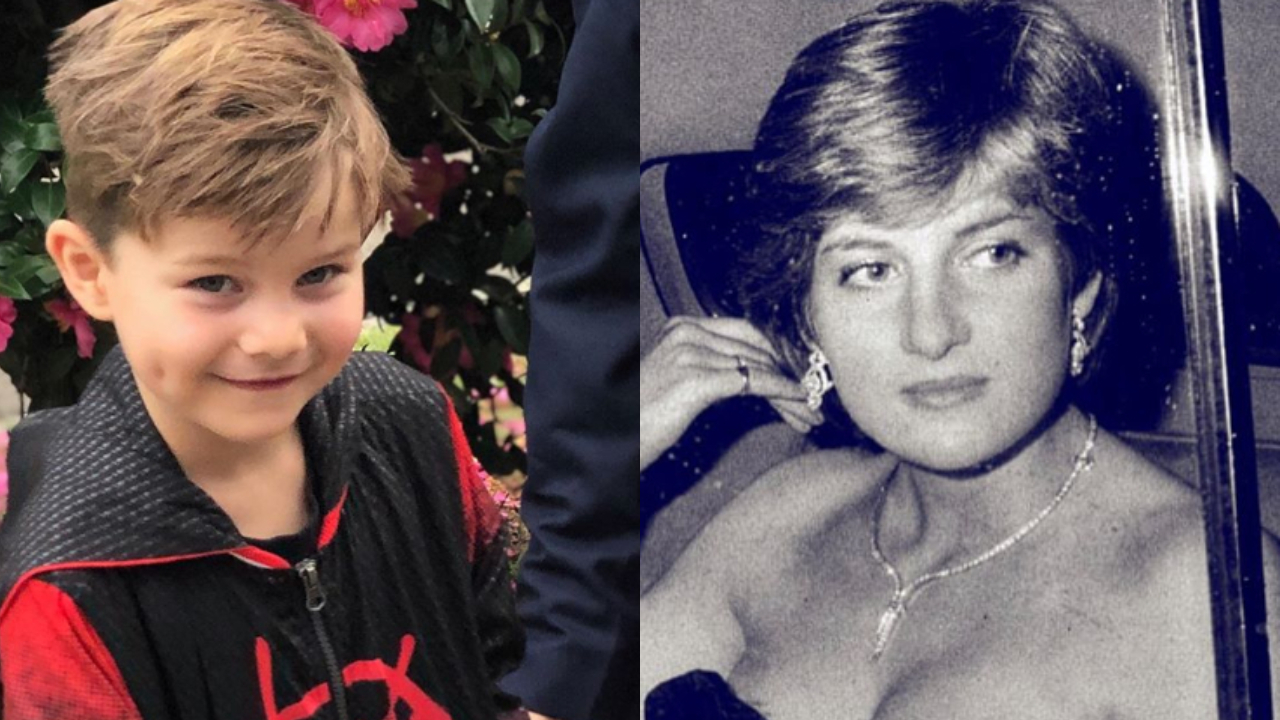 Mornings host David Campbell made global headlines on Sunday after he revealed his four-year-old son Billy believed he was the "reincarnation" of the late Princess Di.
The TV presenter said Billy insists he "used to be the Princess" for the past year and a half to Stellar Magazine and the comments he has made have been chillingly accurate about the late royal member.
"It started when someone gave my wife Lisa a card with Lady Di on it. Billy [aged two at this time] pointed and said, 'Look! It's me when I was a princess,' David wrote.
View this post on Instagram
Months later, the then three-year-old Billy – who has a twin sister, Betty – mentioned his "sons" he had when he was a "princess".
Shortly after, the couple were speechless as their baby boy accurately described the Royal Family's Balmoral home to their Scottish friends who were visiting.
What makes the revelations even more shocking is David claims he and his wife keep no royal memorabilia in their home and rarely discuss the infamous family or the history surrounding them.
When Billy tuned four, he still insisted he was Princess Diana, which caused both David and his wife Lisa to ask him questions about his previous life.
"I have brothers and sisters. I have a brother called John," David said Billy replied after being asked, 'Who else was in your family when you were a Princess?'"
David Campbell with his son, Billy.
After research, the parents "turned pale" after learning the late princess had a brother called John who passed away as a child in 1960 – one year before she was born.
"Lisa showed him another photo of Diana, and Billy said: 'There's me as a princess. Then one day the sirens came and I wasn't a princess anymore.'"
On Monday, the presenter on Mornings with Sonia Kruger revealed more bizarre details about his son's chilling claims about Princess Diana, who passed away in 1997 after a horrific car crash.
David explained he and Lisa "tested" their son of his knowledge of Princess Diana and were shaken by the results.
"We did a test. We put up [pictures of] all these castles – like Balmoral [and] Windsor – and we said, 'Which one of these ones was your Balmoral Castle?'
Their young son replied "that one" and pointed at the Scottish estate Prince Charles, his late ex wife and their two sons loved to holiday at.
View this post on Instagram
David also revealed Billy told his parents "spirits" came to him and took him away at night and brought him back "each morning".
"When Billy was not sleeping very well as a baby, Lisa went in and asked him why. Billy replied, 'Because they come and take me'," he said.
"When Lisa asked who, Billy pointed to the roof and said, 'They do, but they bring me back by morning.'"
Princess Diana married Prince Charles in 1981 and later divorced in 1996 after having two children together, Prince William and Prince Harry.
Princess Di later died on August 31, 1997 aged 36 in a car accident in Paris.
Join Over60
Join our community of over 400,000-plus members today and get the latest Over60 news, offers and articles.
Get all the latest Over60 news, offers and articles.