Billy Connolly quits stand-up comedy amid Parkinson's diagnosis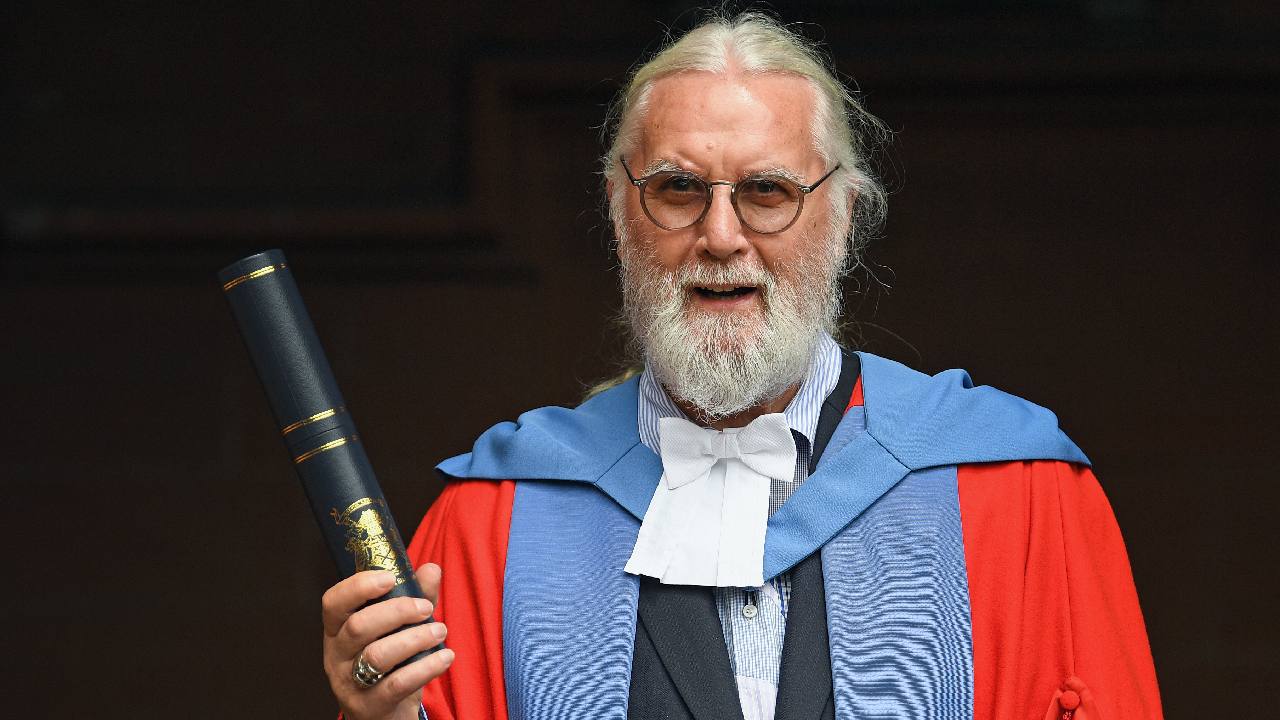 Sir Billy Connolly has confirmed his career as a stand-up comedian has ended due to his Parkinson's diagnosis.
The 77-year-old made his diagnosis public in 2013 and retired five years later, but said last year he had hoped to continue performing in some way.
"I'm finished with stand-up – it was lovely, and it was lovely being good at it," he told Sky News.
Connolly, who now works as an artist, said he does not want Parkinson's to define him.
"I'm always being asked to go to Parkinson's things and spend time with Parkinson's people, having lunch or something like that. And I don't approve of it," he said.
"I don't think you should let Parkinson's define you and all your pals be Parkinson's people. I don't think it's particularly good for you. So I don't do it."
He said living with the condition was difficult at times.
"Certain things go wrong, your brain goes adrift and affects your body, and so you walk differently, you walk like a drunk man sometimes. And you're frightened you'll be judged on it. And you shake sometimes."
However, he said he had "no regrets at all" and urged more people to "listen to comedians and poets".
"More people should listen to comedians, and fewer people should listen to politicians," he said.
"People should listen to comedians and poets, they're telling the truth."