More than 20 baby chameleons born at Taronga Zoo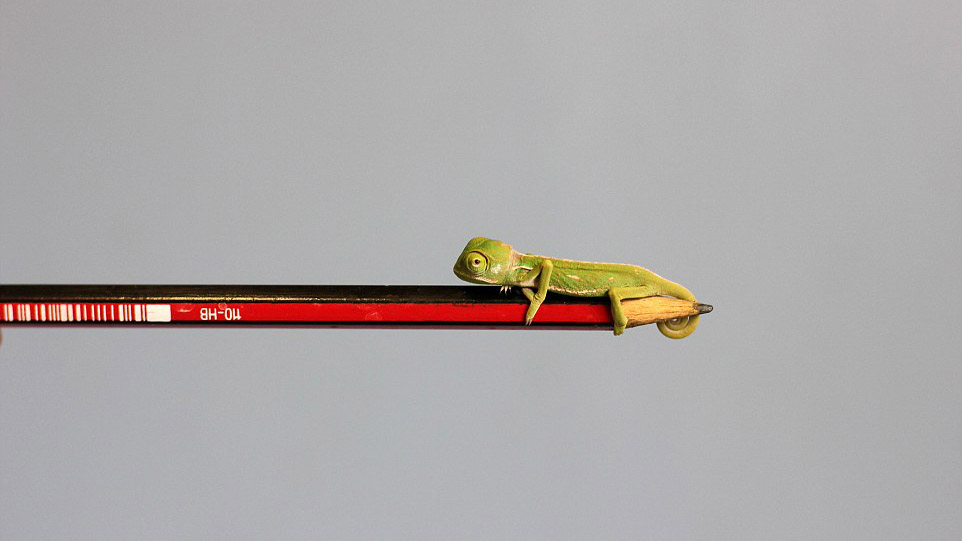 So tiny that they sit comfortably on a human fingertip, more than 20 baby chameleon hatchlings have just popped out into the world at Sydney's Taronga Zoo – and their almost cartoon-like looks are already winning the world over.
Two of the final three clutches of the eggs have already hatched this week with the third in the process of producing the last of the seriously cute critters. They are currently only five-cm long but will grow to about 30cm and are the first born at the zoo in over five years.
Housed in a special temperature-controlled area behind the scenes at Taronga's Reptile World, the hatchlings have begun feeding on crickets and turning on a bright green colour display for keepers.
Reptile supervisor, Michael McFadden said, "While they're not endangered, they do play an important educational role in helping us to get people excited about reptiles and reptile conservation."
Visitors will be able to see these amazing adaptations in action when up to four of the new hatchlings go on display once they reach maturity. The remaining hatchlings will move to other Australian zoos and wildlife parks once they reach two to three months old.
Related links:
Meet the dachshund who saved his St Bernard best friend
This koala is a would-be carjacker
An abused pit bull has found a new home and a new fashion sense