Australia to get "miracle drug" against coronavirus soon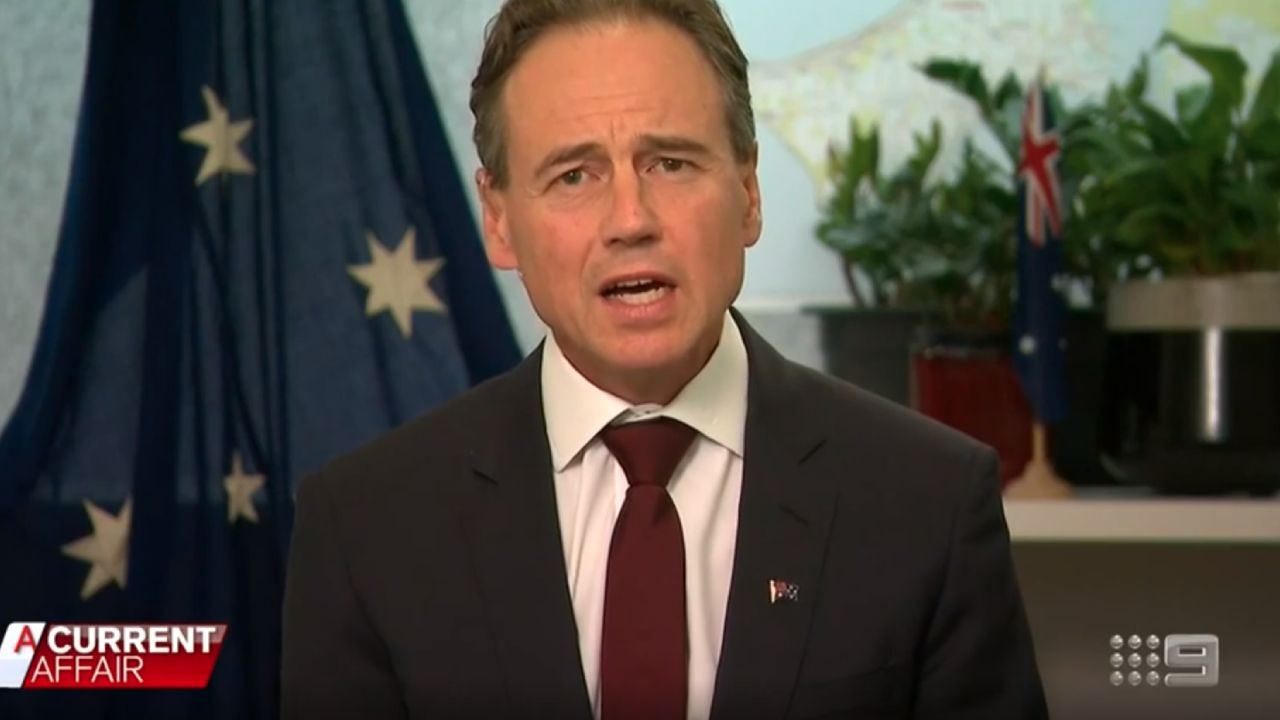 Health minister Greg Hunt spoke on
A Current Affair
about how he has struck a deal to bring hydroxychloroquine into Australia. The drug is being touted by US President Trump as a "wonder drug" against coronavirus.
"We would rather put out there preventions, hydroxychloroquine, things such as that," Hunt said.
"I'm confident we will have a significant supply of hydroxychloroquine, which will be available, if doctors wish to use them with patients who are in hospital. Those are the terms.
"That is breaking news."
Hydroxychloroquine is a drug used to treat patients with lupus or other immune deficiency diseases.
Trump has said that the drug could be among "the biggest game changers in the history of medicine" for its potential effects against COVID-19.
However, medical professionals are still uncertain over the effectiveness of the drug as a coronavirus treatment. National President of the Pharmaceutical Society of Australia Professor Chris Freeman said that the drug is strictly being used in ICU "under the context of a clinical trial".
According to Mr Freeman "there is an indication it might be effective," but he doesn't "want to give people false hope if the medicine is proved to be not effective".
Host Tracy Grimshaw asked if the health minister if the drug was deemed to be a "cure', but Hunt was clear that experts were "cautiously hopeful" that the drug "can have an impact".
"It's not a perfect cure, it's not a perfect prevention, it's not fully proven but there have been some promising trials around the world.
"This will allow us the capacity to expand those trials in Australia."
The European Commission said that there was no evidence that the drug touted by President Trump is effective against COVID-19.
"The efficacy of hydroxychloroquine in the treatment of COVID-19 patients has to date not been proved," a spokesman for the European Commission said on Tuesday, relaying an internal opinion from the European Medicine Agency.