13-year-old blind boy gets Australia to finally introduce "tactile banknotes" to help visually impaired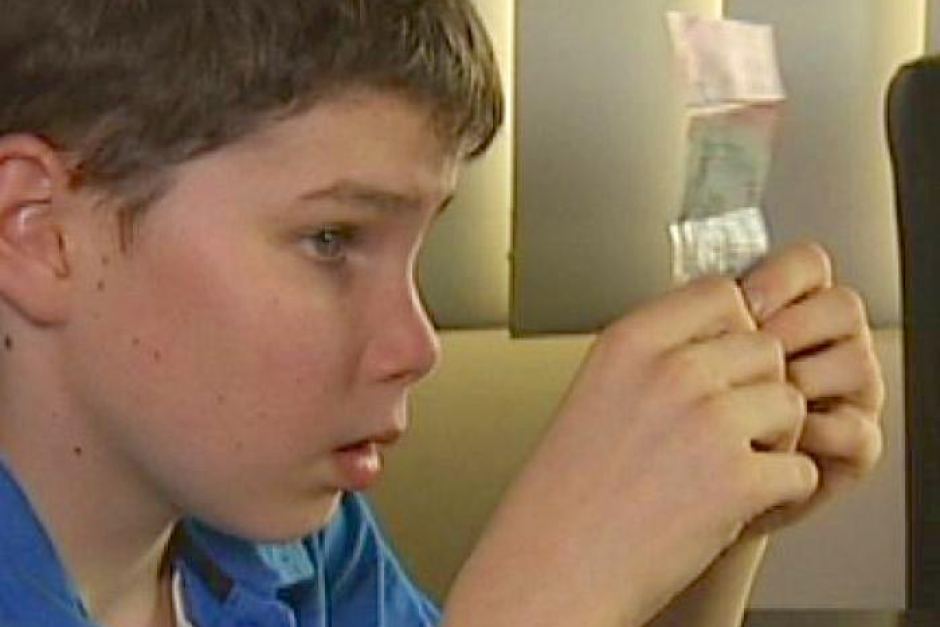 Thirteen-year-old Connor McLeod campaign to get the Reserve Bank of Australia (RBA) to print tactile banknotes has finally paid off.
The legally blind boy began his campaign last year after he received money for Christmas but felt embarrassed because he could not tell how much it was.
"I received some notes at Christmas time and I kept having to ask Mum what they had given me," said Connor, continuing, "I didn't touch notes because it was really annoying and embarrassing that I couldn't differentiate between them, but I could differentiate coins so I used to go around with only coins in my wallet getting stuff from the canteen with them.
"And then it just sort of hit me that my life isn't going to be all coins, so I thought I'd better make things a little easier, and easier for others as well."
The teenager started a petition, and backed by the Human Rights Commission and Vision Australia, Connor's campaign received 57,000 signatures. Last November, Connor himself had a meeting with the RBA where he argued passionately and articulately that tactile banknotes were needed for the 300,000 visually impaired people in Australia.
This week the RBA announced they will add a tactile feature to their bank notes to help visually impaired people tell the difference between the notes.
Vision Australia advocacy general manager Maryanne Diamond said Connor should be proud of himself for making such a big difference in many people's lives.
"What we found in Vision Australia in a recent survey is that 50 per cent of people who are totally blind are telling us that they feel that at times they have been short-changed, or given the wrong change when they've purchased something, simply because they can't quickly and easily and effectively distinguish notes," Ms Diamond said.
Image credit: ABC TV
Related link:
Adelaide Fringe festival caters to the vision-impaired
What your family history says about your eyesight