90-year-old woman goes to school to learn to read and write with her great-great-grandchildren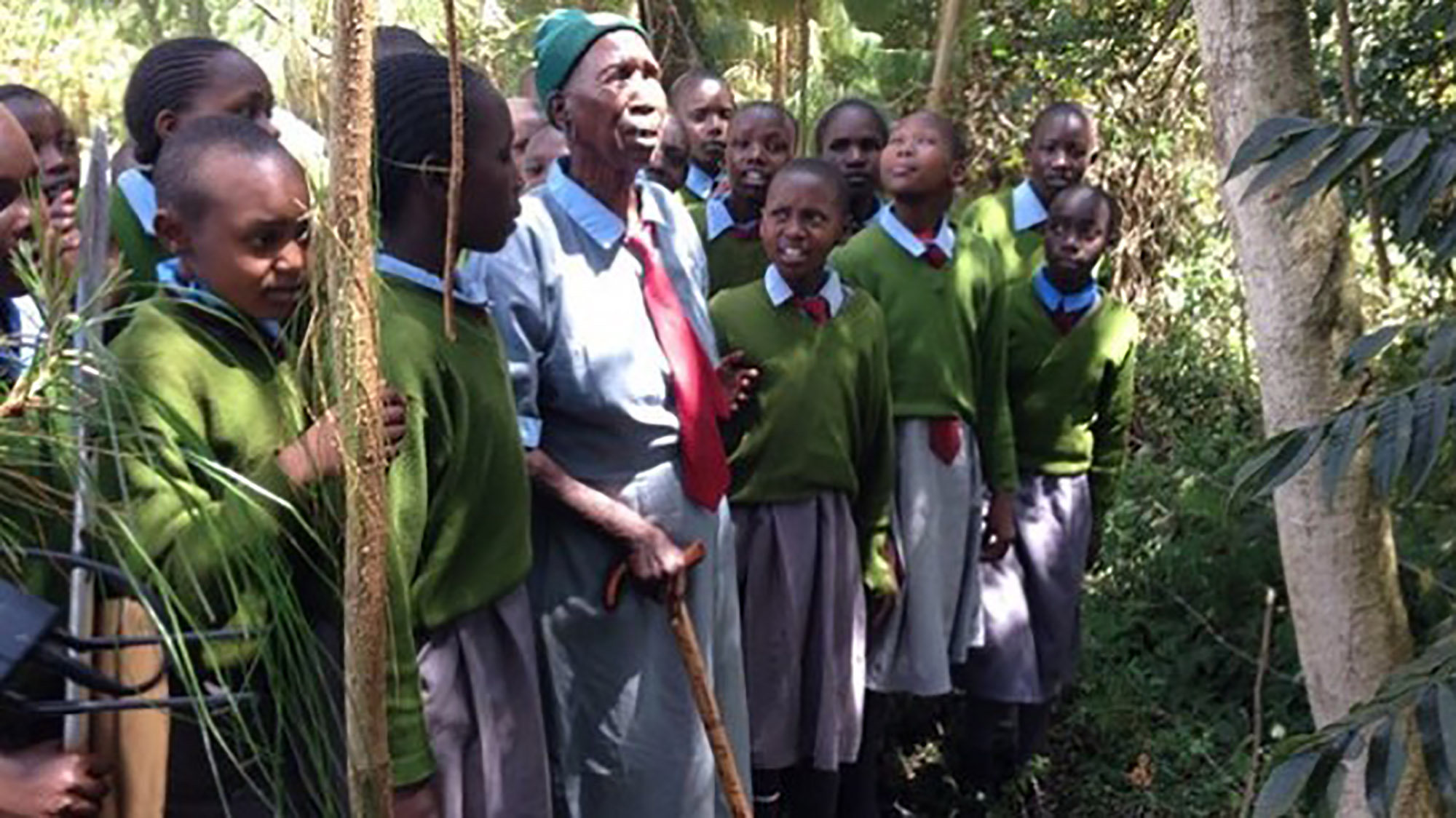 A 90-year-old woman is proving it's never too late to learn. She's become the oldest primary school pupil in the world after she decided to head to school to learn to read and write, skills she never had an opportunity to learn when she was younger.
Priscilla Sitienei has been attending Leaders Vision Preparatory School for five years in her village of Ndalat, Kenya. Dressed in her school uniform, she sits among some of her six great-great-grandchildren who also attend the school.
In fact, Sitienei has been a midwife of the village for the past 65 years so she's helped deliver some of her own classmates, aged between 10 and 14.
The 90-year-old, affectionately called "Gogo", which means grandmother in local Kalenjin language, says she's finally learning to read and write.
"I'd like to be able to read the Bible," Sitienei told BBC News. "I also want to inspire children to get an education."
"Too many older children are not in school. They even have children themselves."
Sitienei says she's not afraid to confront the children who don't want to attend school."
"They tell me they are too old," she said. "I tell them, 'Well I am at school and so should you.'"
"I see children who are lost, children who are without fathers, just going round and round, hopeless. I want to inspire them to go to school."
David Kinyanjui, the school's principal, told BBC: "Gogo has been a blessing to this school, she has been a motivator to all the pupils. She is loved by every pupil, they all want to learn and play with her."
Image credit: Facebook