Meet 100-year-old Eileen Kramer. She's the longest-living working choreographer and dancer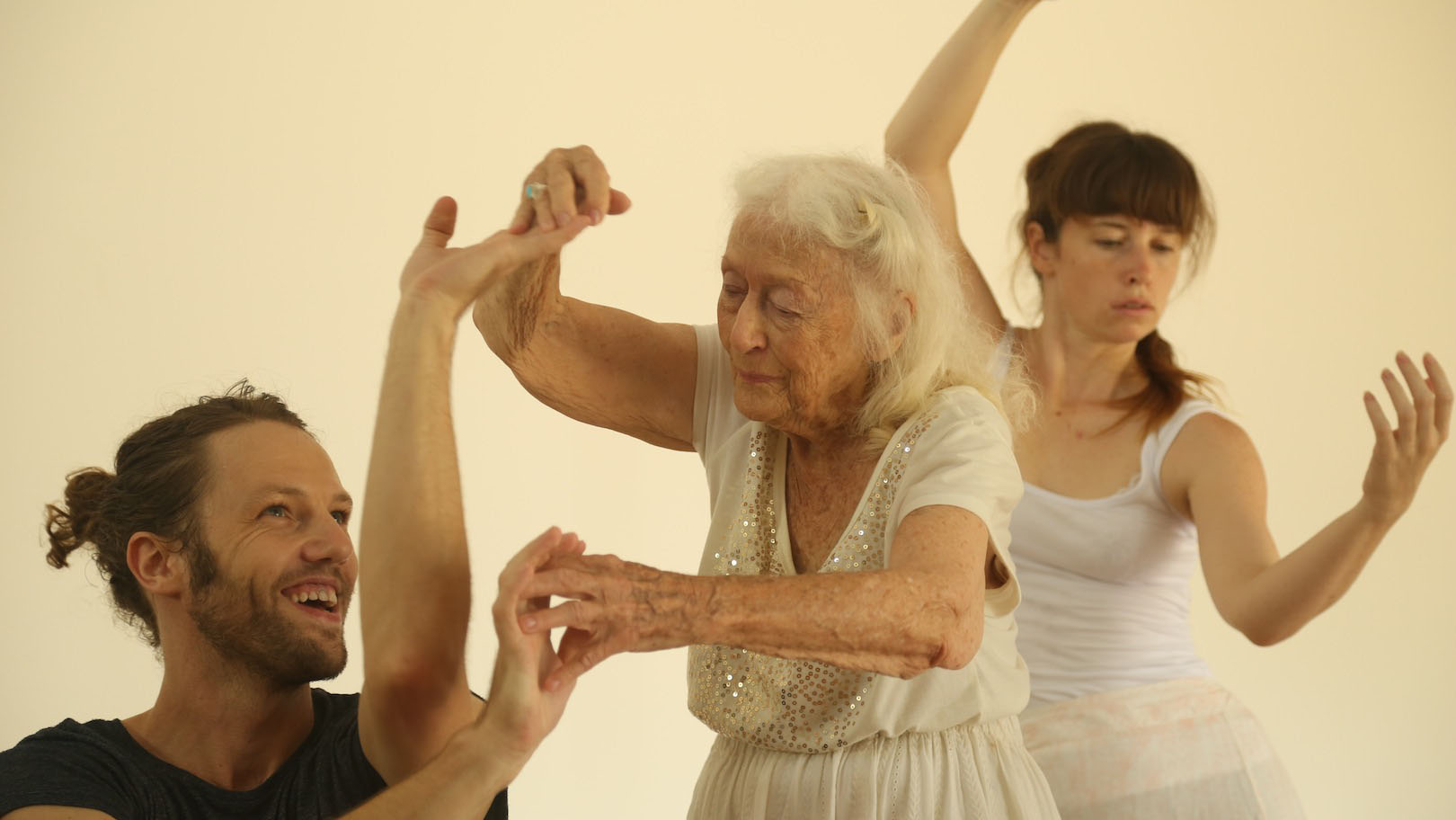 At age 100, Eileen Kramer is defying a lot of stereotypes. The centenarian is about to showcase her new dance production in Sydney titled The Early One – an original work exploring ideas of human evolution she created and choreographed.
Truly proving age is no barrier, even to what many consider the physically demanding world of dance, Eileen's still as passionate about dance as she was at the beginning of her extraordinary 75 year career.
"If you can move, and be free, it's a state of mind and you can translate that into physical movement," she says.
Eileen still recalls the moment where dance took a hold of her.
"I was 24, and I saw the Bodenwieser style of dance for the first time. It was the opening of the Blue Danube waltz. I fell for it straight away," she recalls fondly.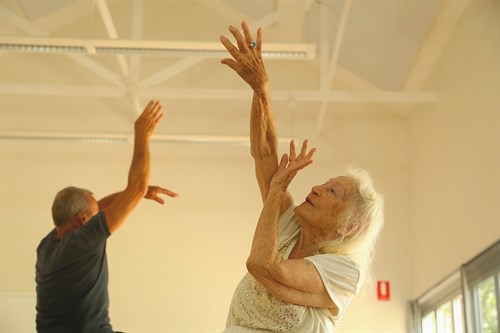 Eileen soon joined the Bodenwieser Dance Company, Australia's first contemporary dance company, and toured the world. The taste for travel and the arts saw Eileen living in India for three years where she studied Indian dance and costuming, choreographing dances in London and Paris and eventually settling down in West Virginia, United States where she was part of the Trillium Performing Arts Collective.
However, just in time for her hundredth birthday, Sydney-born Eileen decided to return home. Why? Simply put, she "missed the kookaburras."
She also hopes her and her production will change tired old assumptions about age.
"I don't like people to talk about age. I hate people to come up to me and say, 'Oh, when I am your age I hope I will be like you!' I get very cross and say, 'Well, what is my age? I don't know.'" she says, continuing, "I say, don't use the word 'old'. The word 'old' has gotten old. Just say, 'I've lived on this planet a long time.'"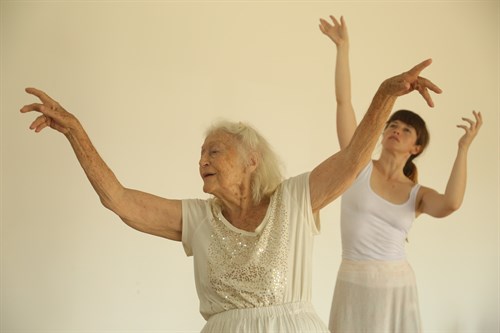 For someone who has lived on a planet for a century, it is worthwhile listening to her wisdom and experience. And perhaps ironically, Eileen's secret to positive ageing is simply not to think about age.
"Don't think about it. Just go ahead and do things," she says, adding, "The other day it occurred to me that we really never lose our childhood. It's always there; it's part of our life. So I still do things in a way that I discovered how to do them as a child. I've had a journey of self-teaching and self-discovery along the way. I continue to live in this way."
So what's next for the centenarian? Well, don't expect her to be retiring anytime soon.
"It's my life and I've never thought about retiring. I don't retire - it's out of the question."
Eileen will be working on a book about masks – her second book - and would love to tour The Early Ones around Australia.
For Eileen, a lifetime of passion for dance and the arts has meant a life positively lived.
"When I looked back at a video of this dance work I'd created called Budda's Wife, and there was a moment that I was so thrilled with it that I said, 'Thank you God for letting me do this.'"
The Early Ones will be performed at the Independent Theatre in North Sydney, New South Wales on March 13 and 14.
In partnership with the Arts Health Institute a Pozible crowdfunding campaign has been started, with a goal of raising $26,000 to help pay for the modest fees for the nine dancers, their costumes, the musicians and the music composition, the theatre hire and the technical and support crew. Any extra funds will go to support Eileen, who currently lives day to day in a hostel for people at risk of homelessness.
Related links:
Meet the 91-year-old woman working as a tech designer in Silicon Valley
Watch these Bolivian grandmothers playing handball
This Paramatta woman is still a tireless champion of gay rights at 86
Join Over60
Join our community of over 400,000-plus members today and get the latest Over60 news, offers and articles.
Get all the latest Over60 news, offers and articles.