WWII Digger's Great Escape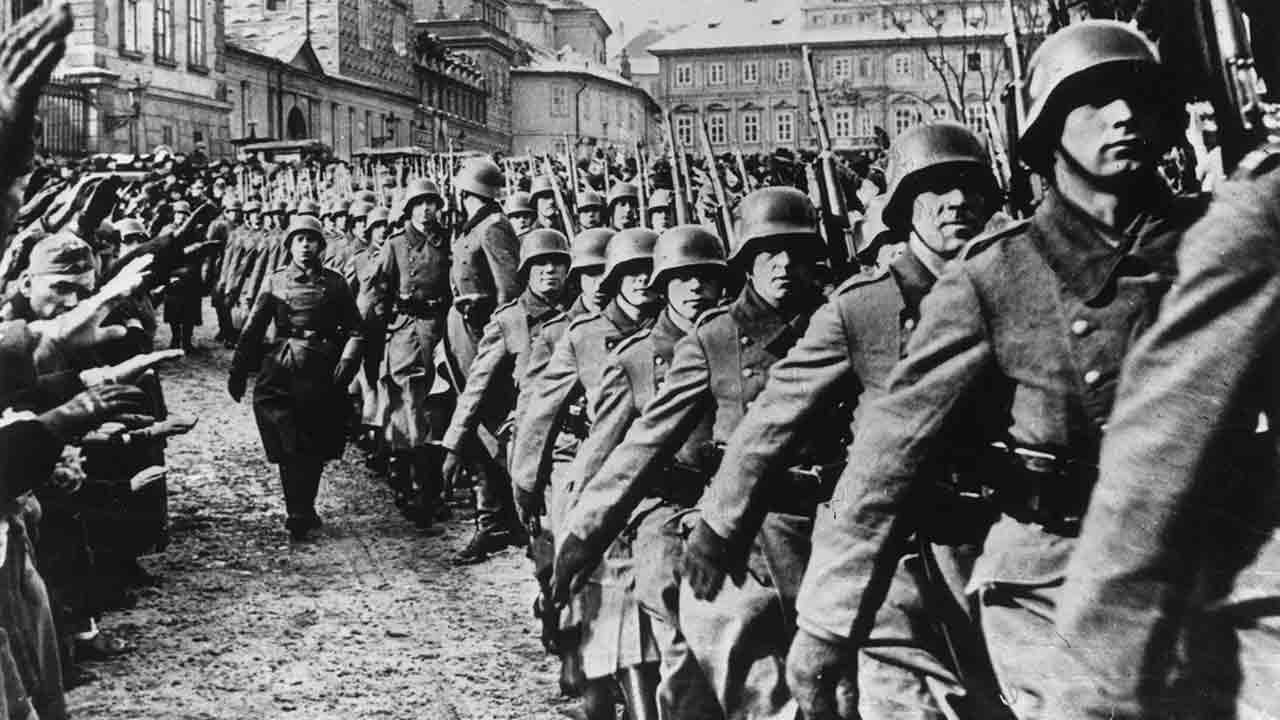 A khaki felt army cap has sat on a bookshelf in my home in Sydney for nine years.
Two metal press-studs secure the brim, and the five-pointed, red communist star graces the front.
The crown has the faint odour of human sweat.
It is a partizanka, a cap worn by Yugoslav Partisan soldiers in Croatia and western Bosnia during World War II.
The partizanka is something of a collector's piece, as few like it remain.
For me, it represents a promise I need to fulfil.
Partisan Promise
It is impossible to look at the cap and not wonder about its bloody history.
It had two rightful owners, Boris Puks*, a Croatian Partisan fighter, and Ernest 'Ern' Brough, a World War II veteran from Geelong, Victoria, who gave it to me in 2009.
My part in its history is a small footnote compared to the life it once led in the mountains and forests of wartime Yugoslavia.
The cap arrived in the post not long after I met Ern, accompanied by a note: "Marc - a gift to me from Puks Boris, 1944, at Cassma, Croatia."
When I phoned Ern to thank him, he made me promise to give it to the Australian War Memorial when he died.
This artefact now belongs where Ern had intended.
The voices of World War II are fast disappearing and as Ern is still alive, I want him to have the chance to once again share his story.
* Boris Puks is called Puks Boris in Ernest Brough's book, Dangerous Days.
A Great Adventure
Six weeks after Ern turned 20, on March 28, 1940, he enlisted in the Second Australian Imperial Force.
This apprentice butcher from Drouin, in rural Victoria, had very little life experience behind him, but the Army deployed him to Libya to protect the besieged port of Tobruk.
He arrived in May 1941.
"It was a case of keeping 'em out. Don't let 'em in, that's it. Fight for your life," he said later.
Following nearly three months of relentless battle, Ern was wounded by German machine-gun fire during a patrol.
He recovered and was then sent to Egypt to fight in the pivotal Battle of El Alamein. Captured by German forces, Ern spent time in a POW camp in Italy before eventually ending up in Stalag XVIII-A/Z, a notorious Nazi POW camp in Austria.
After two years, along with fellow Australian Sergeant Arnold 'Allan' Berry, and New Zealander Private Eric Baty, he escaped from an Arbeitskommando (prison farm camp) near Graz and spent two months on a desperate flight through first Austria, and then Slovenia, Croatia and Bosnia.
A Story Revealed
Ern offered me Puks's cap during our first interview in 2009.
I had seen a photograph of it in his book and was taken by its historical significance.
I knew that he treasured the partizanka cap and had proudly showed it to mates at his local RSL club.
Ern appreciated my knowledge of the place where he spent the final months of World War II.
"I reckon you can use it more than me, now," he said.
I was reluctant to accept Ern's cherished cap, but he sent it to me soon afterwards.
Now, nine years later, I hoped to return the cap to Ern and see about giving it to the Australian War Memorial.
I call the phone number in Geelong that I'd dialled years earlier. After a few rings, a man answers. It's Ern, who confirms he is very much alive.
We arrange for me to interview him two days later. Not long after, Lizzie Campbell, Ern's carer, calls me to check who I am.
Ern has no problem remembering the cap, but he can't remember giving it to me. These days, Lizzie explains, such memories can elude him.
When I call him back as planned, Ern has had time to flick through his book.
Details of his time in Tobruk and Croatia are clearer. "How the hell did we ever get through it?" he asks me in a wavering voice.
While in Tobruk, fear wasn't part of Ern's thinking "A lot of them used to sweat it out," he recalls. "They had a terrible time. I didn't care. I was walking around as if I owned the place."
When I press him for more information about the cap and ­Boris Puks, his memory is sketchy. Ern remembers that the cap belonged to Puks, that he was a Croatian Partisan and that Puks gave him the cap as a gesture of thanks.
That's where it stops.
"No, I don't remember," he tells me.
"When you're young, you learn something and you shove it aside."
More questions about the cap eventually jog his memory.
"I used to put a big white turkey feather in it," he says with a laugh.
After the War
After the war, Ern returned to country Victoria and resumed work as a butcher.
They were difficult times. Shell-shocked and damaged, adjusting to peacetime wasn't easy.
He felt "wild on the inside" and at times resorted to fighting and drinking.
"Allan, Eric and I had lived like dogs," he writes in Dangerous Days.
"Every day had been a dangerous day, every shadow a possible predator. We survived on instinct, so it was always going to be difficult to slip back into a civilised world."
Getting the images of war out of his head was hard and Ern believes he suffered from PTSD.
He tells me about a time on a train to Melbourne when he attacked a man who had tried to scrounge the last of his tobacco.
It took four other men to restrain him. He was also plagued by nightmares and one time woke to find himself trying to throttle his beloved wife, Edna May.
Puks wrote to Ern several times and was interested in emigrating to Australia, but Puks was a communist, so the authorities kept an eye on the letters Ern received, placing him under surveillance for six years. ­
Anti-communist sentiment was strong at the time.
When Ern discovered his movements were being monitored, he was outraged but realised it was safer to end their correspondence.
A Promise fulfilled
Ever aware of my promise, I call the Australian War Memorial in Canberra to ask about donating the cap to its collection. They are keenly interested in Ern's story – and the rare artefact – so decide to fly Ern and Lizzie to Canberra and appropriately recognise his donation.
On February 6 this year, on a hot, dry Canberra morning, I arrived at the Australian War Memorial ready to hand over the cap to Ern.
Frailer than when we last met, he still has that sparkle in his eyes and an easy laugh.
In the Commemorative Courtyard before the Pool of Reflection, surrounded by the Roll of Honour commemorating the more than 102,000 Australians who have died in war, Sergeant Ernest James Brough of the 2nd/32nd Infantry Battalion presented the cap to Brendan Nelson, the director of the Australian War Memorial.
"People will look at the cap and realise that a Partisan risked his own life and safety to help this Australian escape," Nelson says.
"And at the end he gave his cap to Ern. It will make people ask, 'Why did he do that?' Thanks to this simple gesture, the memorial now has an important artefact that tells Ern's inspirational story of survival and mateship."
Across the courtyard, a group of 18 soldiers are practising a drill. Nelson calls them over and introduces them to Ern, the former POW and Rat of ­Tobruk.
Each one eagerly approaches the old man to shake his hand. It is a moving moment. Young soldiers paying respect to a frail, decorated war hero from their own defence history.
Ern visited Eric Baty in New Zealand 46 years after their escape. They talked about the time the Partisan attacked his brother and how Ern had stopped Eric from getting involved.
"Eric thanked me for saving his life that time," Ern told me in 2009. "They would have shot him for sure. But I said, 'No, Eric, it's me who must thank you for saving my life in the river.' "
It took Ern more than 60 years to bring himself to write about his war experiences. He comes from a generation who were taught to be stoic but reticent in the face of misfortune.
Writer Kim Kelly worked closely with Ern, talking with him every day for a month to research his memoir.
She found that he did not want to talk about what happened when he returned to Australia.
"The idea of PTSD was not talked about in his day," she explains.
"They used alcohol instead. Today, he is clear-sighted about it and believes returned soldiers need a story debrief about their war experiences, such as writing it down or speaking into a microphone."
Ern's story
It helped Ern to be able to tell his war story.
"He believed going to war was important and why Australia went to war was important, but Ern is still anti-war," says Kim.
"He thinks war makes no sense." Ern remains close to her heart - Kim last visited Ern in Geelong last September.
Today Ern lives alone. Lizzie visits most days and he keeps active tending oak trees in his garden. Most of his mates from the war have gone.
Allan died in 1985, aged 67. Eric died in 1999, aged 80. Edna May, Ern's wife of more than 60 years, in 2004. She was 81.
Ern was so grateful for the treatment she received at Melbourne's St Vincent's Hospital that he sold his land and donated $300,000 towards buying an echocardiograph machine.
"I keep saying to him that he has to get to 100," says Lizzie. He is now the last surviving Rat of Tobruk in Geelong.
When I handed the cap back to Ern in Canberra, he paused before handing it over to Nelson.
I thought Ern was about to say what I was thinking – that it was more than a cap, that it is a symbol of the courageous people who fought against tyranny, a reminder of the debt owed to those who gave their lives to protect our freedoms. But no – to the delight of all present, Ern broke into the Australian Football League anthem, 'Up There Cazaly'.
Up there Cazaly
In there and fight
Out there and at 'em
Show 'em your might
Later he turned to me and said, "What a wonderful day it is." Then a joyful expression spread across his face and he let out an uproarious laugh.
The khaki partizanka cap that started life in the hands of a young Croatian resistance fighter and was gifted in friendship to an Australian POW escapee is now carefully preserved in the Second World War Galleries of the Australian War Memorial in Canberra.
History of the Partisan cap
The military side cap, or forage cap, that Boris Puks gave to Ernest Brough in 1944 was part of the Yugoslav Partisan uniform.
It was called the triglavka in Slovenian and the partizanka in Croatian.
The design was copied from the cap worn by Republican faction soldiers during the Spanish Civil War.
A feature of the Yugoslav Partisan cap was the red communist star on the front.
The first Yugoslav caps were made in 1941 in Zagreb for the communist People's Liberation Front of Croatia.
In occupied Yugoslavia during World War II, this cap's use spread quickly throughout the Partisan resistance.
The Slovenian triglavka, adopted in 1942, had a three-pronged ridge along its crown, representing Triglav mountain, Slovenia's highest peak. Puks's cap is a partizanka, so it has a flatter crown and a folded brim at the back.
In 1943, the partizanka and the triglavka were replaced by the titovka, or Tito cap, which was named after the Yugoslav communist resistance leader, Josip Broz Tito, and modelled on the Soviet army cap, the pilotka.
After the war, the titovka became the official headwear of the Yugoslav People's Army, or JNA.
Written by Marc McEvoy. This article first appeared in Reader's Digest. For more of what you love from the world's best-loved magazine, here's our best subscription offer.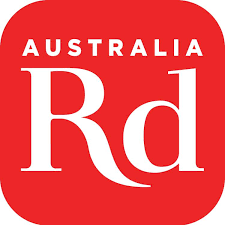 Join Over60
Join our community of over 400,000-plus members today and get the latest Over60 news, offers and articles.
Get all the latest Over60 news, offers and articles.