Why this self-serve checkout "hack" should never be tried in store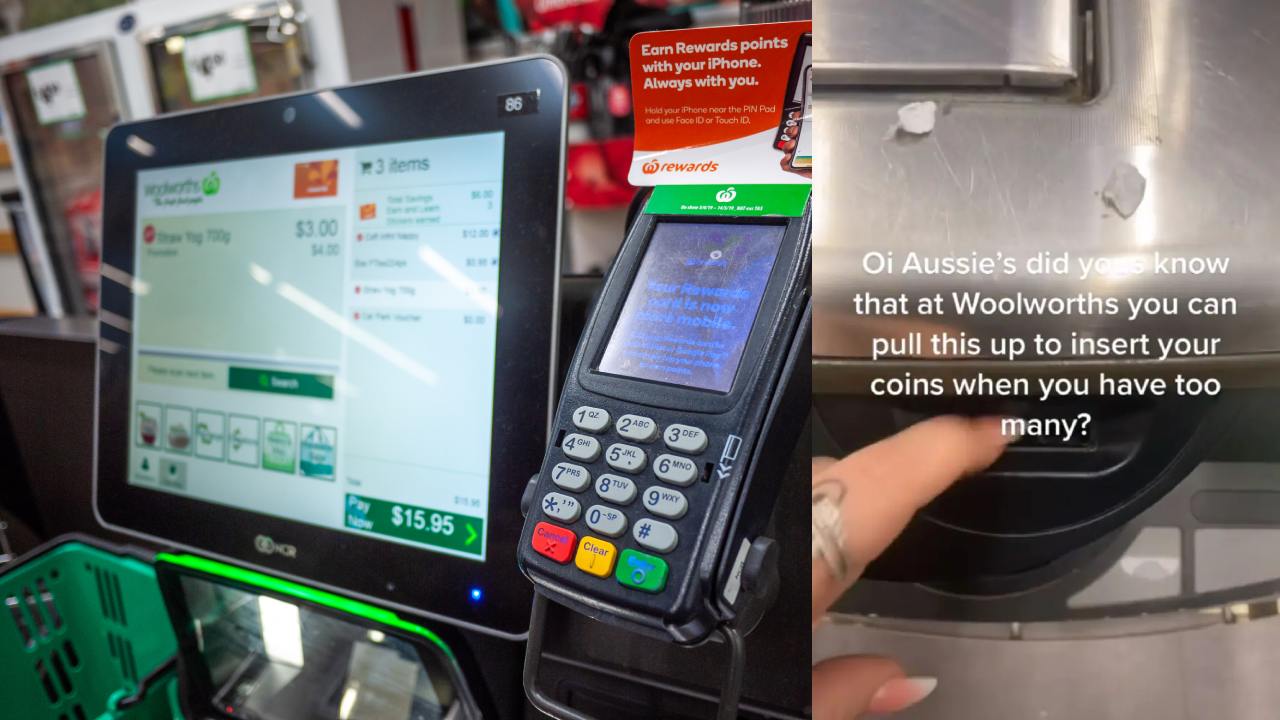 A self-serve checkout hack video has gone viral, amassing almost over a million views; but supermarket chains have warned customers against it.
The video posted to TikTok was shared by a Woolworths customer who revealed that machines have a coin slot flap that can be lifted, which can allow shoppers to dump multiple coins at once instead of inserting them one-by-one.
"Oi Aussies, did you know that at Woolworths you can pull this up to insert your coins when you have too many?" she said in the video.
However, supermarket chains are asking customers not to try out the "hack" as it is not intended for customer use, and shoppers can risk jamming the machines.
Woolies staff commented on the video, writing "Noooo don't do this, the machine will jam then we gotta fix it."
Another said: "You'll end up waiting longer … great way to jam the coin slot they have to individually go on a belt to be sorted so the machine knows what's been put in," another added.
A Coles spokesperson told news.com.au it is not a simple hack shoppers should ever attempt.
"The purpose of the coin flap is to prevent debris, food and other small objects from getting into the machine which could cause jams.
"However, we do not encourage customers to put an excess amount of coins, i.e. piggy bank full of coins."