Staying active in retirement has never been easier!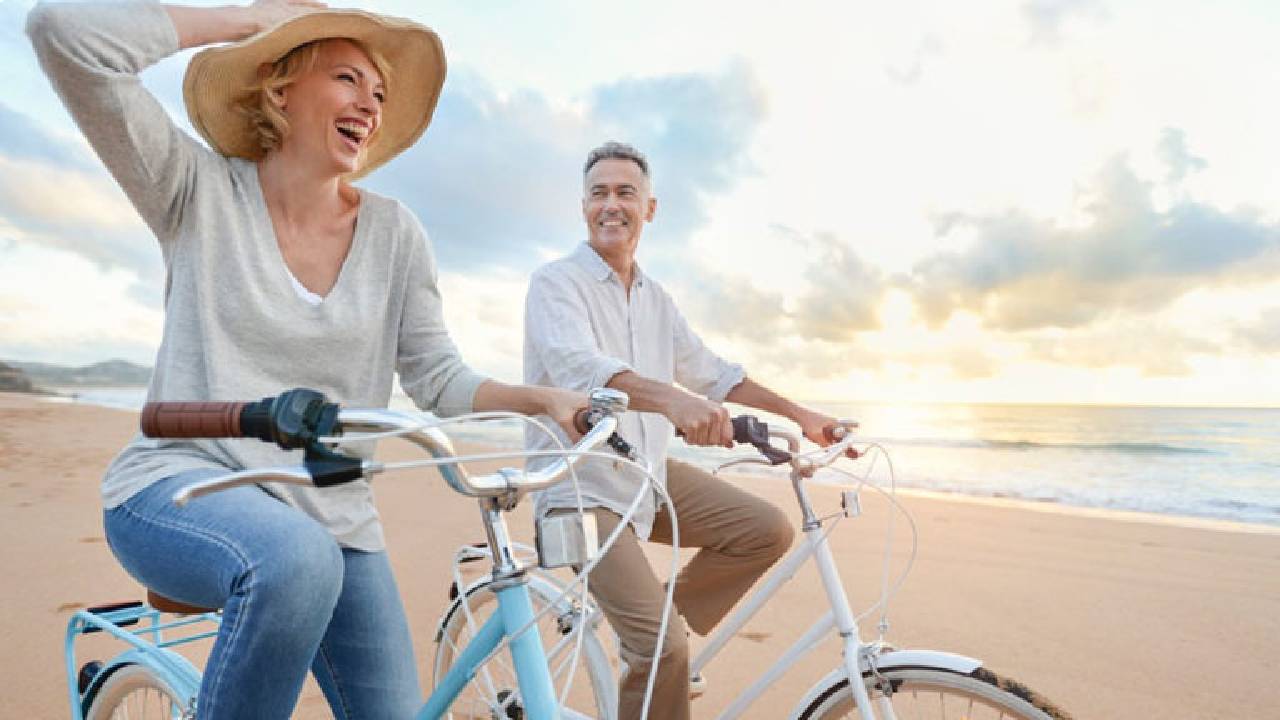 As we age, it is important that we embrace new passions and hobbies that can help us maintain an active and healthy lifestyle as much as possible.
While our golden years are about ensuring we take the time to slow it down, there are new trends emerging that show seniors are looking for ways to keep on top of their health and maintain an upbeat routine.
One of the most beneficial ways to get your blood pumping isn't exactly the most strenuous activity – and that's why retirees are loving it: E-biking!
Coastal Waters Retirement Village resident, Darryl, says he incorporated E-biking into his daily routine after it became apparent he could no longer keep using his regular old pushbike with quite the same level of intensity.
But thanks to a timely doctor's recommendation, the retiree says he now has his new favourite way to get around!
"I just get on the bike and go for a ride, which I find very relaxing," says Darryl.
"The E-bike allows me to get out and exercise by cycling, which I love.
"Whenever I do feel tired or strained, I turn the power on and use the pedal assist, which requires you to still pedal to make the motor work."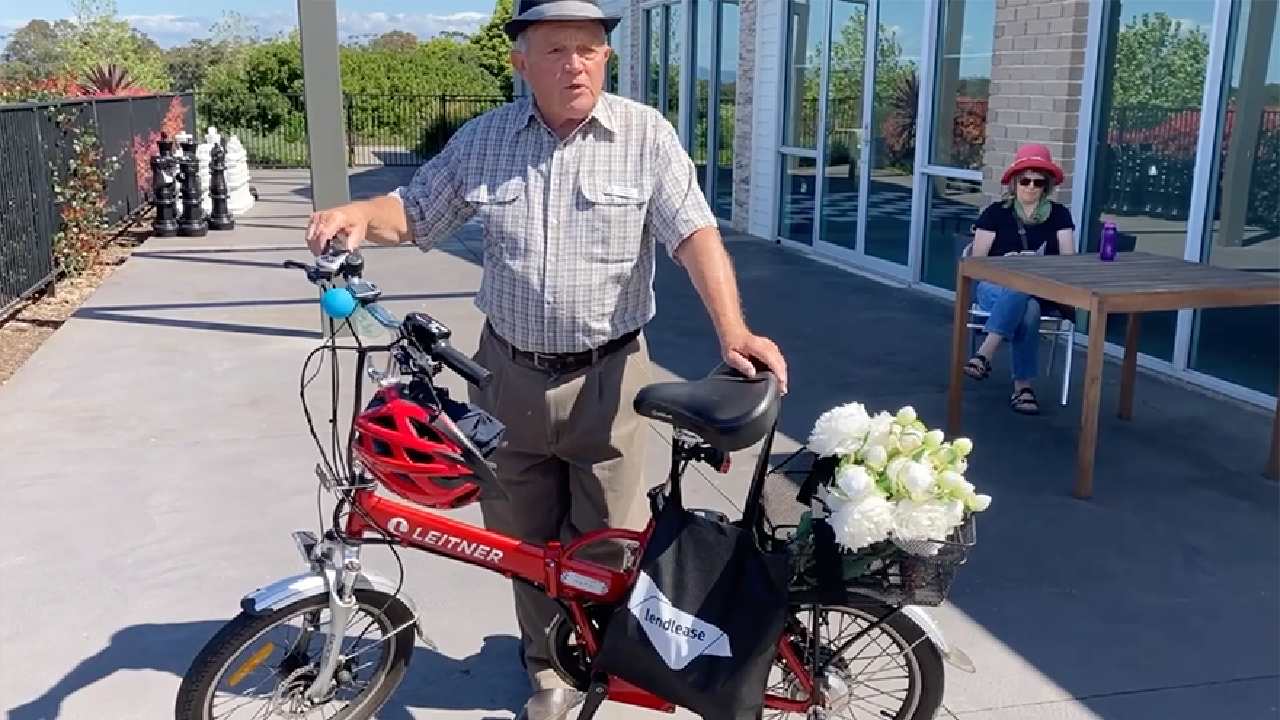 Darryl incorporated e-biking into his daily routine at Coastal Waters.
The benefits of e-biking are phenomenal as the simple fact of the revolutionary technology is that it still does require pedalling at all times – which is great for joint mobility and overall fitness – but very cleverly provides the right amount of assistance depending on the fitness and ability of the rider.
Darryl, who has been at Coastal Waters with his wife Anne for a little over two years, says the retirement village – situated on the dreamy seascape of Jervis Bay – has pushed him to focus on his health while enjoying his retirement to the full.
He adds that keeping fit with his e-bike while riding through the beautiful beach town "helped my well-being in that I get out and about a lot more than where I used to live, which was in Canberra.
"I get out and about every day, mixing with a lot more people than I did before retirement."
E-biking improves physical health
The electric bicycles are key for those looking to enrich their lives without forcing strenuous workouts.
Seniors who suffer from health problems including asthma, knee or heart problems will find the electric motors will help to improve to their lives.
E-bikes are considered a primary way to keep fit and on top of our health. However, in recent years the nifty tech gear has become a must for those who enjoy the immense benefits the efficient mode of transport offers.
Darryl says he has found sanctuary in the community at Coastal Waters, with over 500 people in the village and quite a few who also enjoy riding around the beach town on their E-bikes.
Revealing the bike has become extremely popular among residents where he lives, he said: "The e-bike has inspired my health and well-being by enabling me to get out and do what I really love doing, which is cycling and generally touring around and getting to meet people.
"We only have one car now and I quite often go shopping for little things [on the e-bike] rather than take the car.
"It's great exercise and I'm so happy with it."
E-biking is essential for your mental health
E-bikes are also an efficient way to improve one's mental health. There is nothing better than marvelling over the beauty of Jervis Bay's quaint town roads or captivating beaches with the sun beating down on you.
Thanks to the beautiful weather that happens to encompass Coastal Waters all-year-round, getting out and improving your fitness will not only benefit cardiovascular health, but will also provide mental clarity and a healthy dose of Vitamin D.
E-biking is perfect for low-impact exercising
E-biking is an extremely low-impact exercise option that's ideal for anyone with physical limitations that might be a result of joint replacements, arthritis or other age-related issues.
E-biking has become a favourite form of exercise for seniors not only for its health benefits but for the immense pressure it takes off of knees, hips and even feet.
As an aerobic sport, it provides healthy blood flow and the regeneration of cells to the hippocampus, which is a part of the brain that is linked to memory.
At Coastal Waters, seniors are given the freedom to enjoy their retirement while indulging in all of their passions.
Whether that's taking on new hobbies, rekindling old avocations or finding enthusiasm for new ways to keep on top of your health and mental well-being – Coastal Waters gives seniors the opportunity to take that next step.
Book your private appointment to find out more about living at Coastal Waters and learn about the benefits of e-bikes for Seniors!
This is a sponsored article produced in partnership with Coastal Waters Retirement Village by Lendlease.