Queen Elizabeth II honours Captain Sir Thomas Moore with Knighthood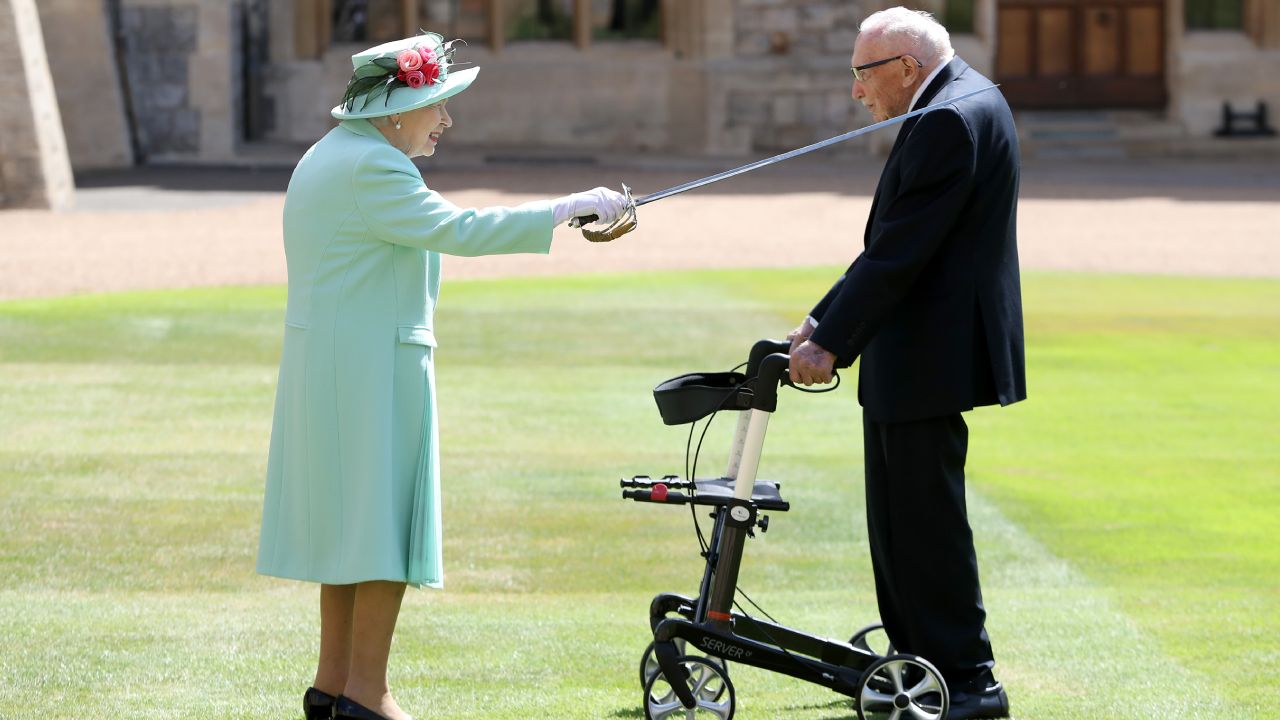 Queen Elizabeth II has knighted Captain Sir Thomas Moore in an effort to recognise his valiant fundraising efforts and boosting the spirits of Britain during the coronavirus pandemic.
Moore, 100, raised 33 million pounds ($59.2 million) for the National Health Service (NHS) in April by pledging to walk 100 laps of his backyard in celebration of his 100th birthday.
He captured the hearts of the world with his hard work and caught the attention of the Queen, who knighted him in one of her first official outings since the coronavirus pandemic began.
Moore stood in front of the Queen, holding onto a wheeled walking frame.
"I have been overwhelmed by the many honours I have received over the past weeks, but there is simply nothing that can compare to this,'' he tweeted after the ceremony.
"I am overwhelmed with pride and joy."
Moore was so excited about the Knighthood that he broke protocol by revealing the private conversation he had with the Queen herself.
"She did mention I'm 100, and I said to her, 'Well, you've a long way to go yet,' so she's alright," he said.
View this post on Instagram
Queen Elizabeth II has been sheltering at Windsor Castle since the beginning of the coronavirus pandemic in March.
Sir Tom's knighthood was one of the first official duties that the Queen has carried out since the pandemic began.