5 mysterious celebrity deaths that are still unexplained
Though some of these deaths occurred decades ago, that hasn't stopped conspiracy theorists from trying to sniff out the truth.
Marilyn Monroe
The world was shaken on August 5, 1962, when Marilyn Monroe was found dead at the age of 36 in her home in Los Angeles. The cause? A barbiturate overdose that was ruled a 'probable' suicide. That lead many to doubt the gorgeous star, rumoured to have been involved in extramarital affairs with both John F. Kennedy and his brother, Robert F. Kennedy, had taken her own life. Instead, conspiracy theorists have long suspected Monroe was murdered (by being forced to take the drugs that killed her) to keep her from talking about the Kennedy brothers. The CIA continues to maintain files on Monroe's death, and it is unlikely anyone will ever know what really happened.
Natalie Wood
On November 29, 1981, the actress and movie star Natalie Wood drowned while on a boating trip with her husband, Robert Wagner. Wagner had reported Wood missing after a night of drinking, and Wood's body was found several hours later floating face-down in the water wearing a flannel nightgown, down jacket and socks. At first, Wood's death was ruled accidental, but then bruises on her body led law enforcement to consider foul play, with Wagner, now 87, as the prime suspect. Natalie Wood's sister and the yacht's skipper appeared on the Dr. Phil show in 2018, where they claimed Wagner murdered the starlet. Adding fuel to the conspiracy fire: In 2012, the Los Angeles Sheriff's Department changed the cause of her death from "accidental drowning" to "drowning plus 'undetermined factors,'" reports USA Today. Trouble is, the evidence is insufficient to support an arrest, and the mystery remains unsolved.
Thelma Todd
American actress Thelma Todd died in 1935 of carbon monoxide poisoning. Todd, 29, was found slumped over the steering wheel of her Lincoln. The engine wasn't running, however, and Todd's throat showed signs of trauma, as if something like a hose or a pipe had been forced into her mouth by an assailant. Suspects included her ex-husband, her current lover, and the gangster, Lucky Luciano. In the weeks prior to her death, she had received several notes demanding she pay $10,000 or be killed, reported the L.A. Times. The grand jury impanelled to investigate was unable to come to a conclusion, remaining hopelessly split between those who believed she'd been murdered and those who believed she'd died accidentally.
Tupac Shakur
In 1996, hip-hop star Tupac Shakur died in Las Vegas several days after a drive-by shooting that occurred while Shakur was leaving a boxing event. "The story…begins with a failed attempt on his life two years earlier," according to History.com, which Shakur blamed on producer Sean "Puff Daddy" Combs and rival rapper Christopher Wallace ("Notorious B.I.G."). Wallace was murdered six months later in Los Angeles; no arrest has ever been made in either case.
Elizabeth Short
The body of 22-year-old aspiring actress Elizabeth Short was discovered brutally murdered on January 15, 1947, in a vacant lot near Leimert Park in Los Angeles, her body cut in half, drained of blood, and cleaned of all evidence. The sole witness was of little help, claiming only to have seen a black sedan parked in the area. Despite many theories, allegations and leads over the years, the killer was never found. Today, the Black Dahlia murder (as the case came to be known) remains one of the oldest cold case files in L.A., as well as the city's most famous.
Written byLauren Cahn. This article first appeared in Reader's Digest. For more of what you love from the world's best-loved magazine, here's our best subscription offer.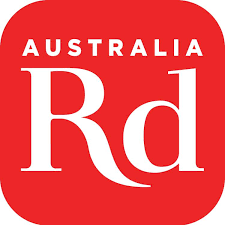 Join Over60
Join our community of over 400,000-plus members today and get the latest Over60 news, offers and articles.
Get all the latest Over60 news, offers and articles.