EXCLUSIVE: Masterchef's Sarah Todd shares impact of her mum's breast cancer diagnosis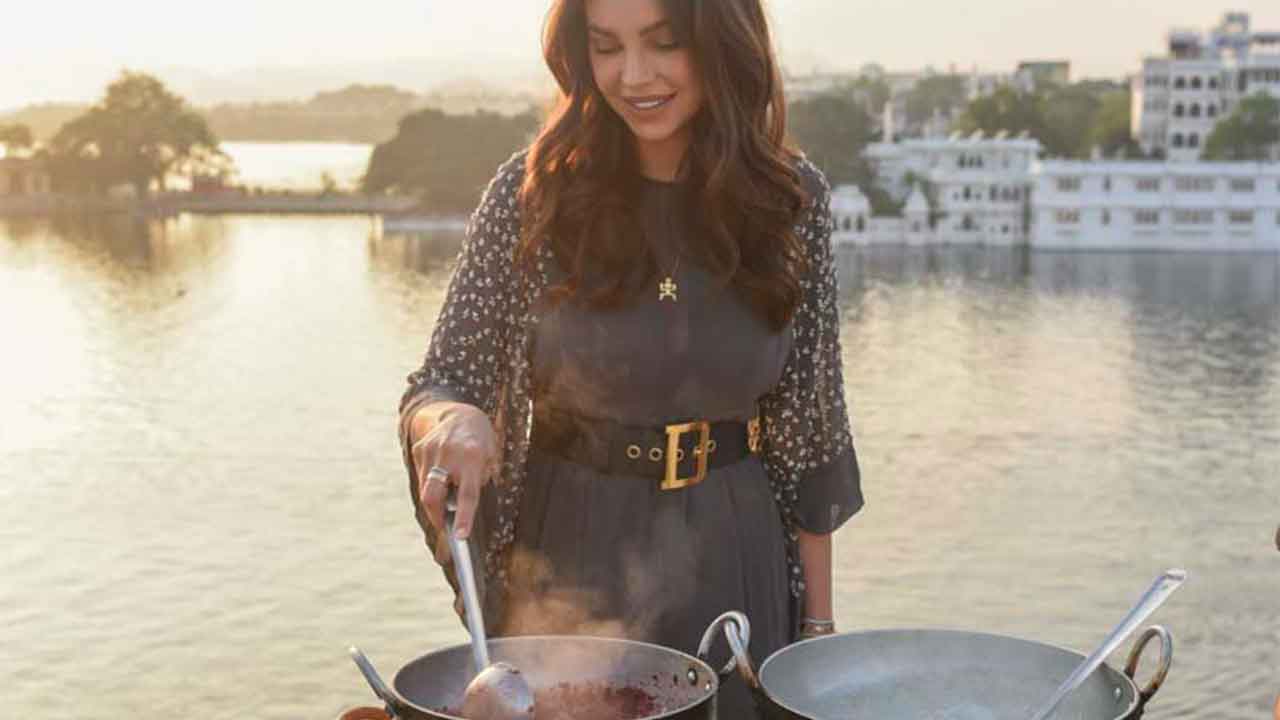 With one in seven Australian women receiving a breast cancer diagnosis in their lifetime, many of us know someone who has been affected.
After her mum was diagnosed with the disease on her 50th birthday, celebrity chef and MasterChef alumni Sarah Todd found out firsthand how the diagnosis can turn the lives of individuals and their families upside down.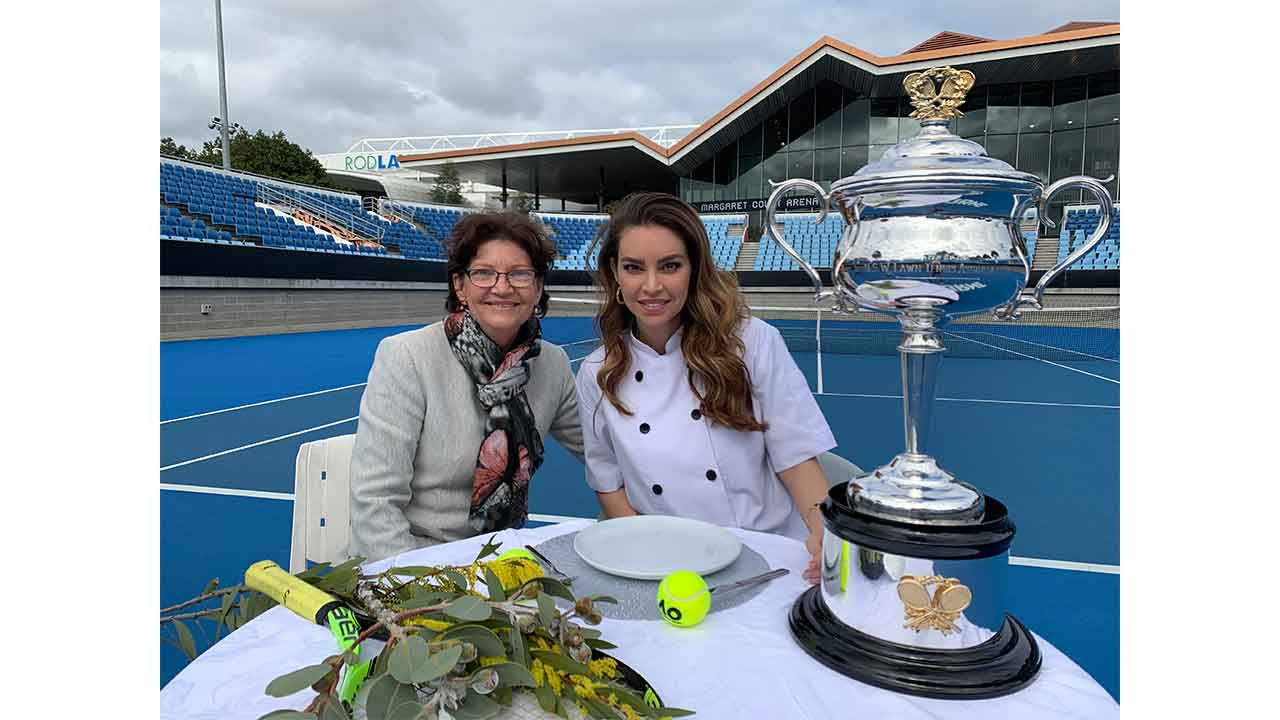 Sarah and her mum at the Australian Open. Image: Supplied
Since then, Sarah has become passionate about raising awareness and funds for breast cancer clinical trials.
She has also partnered with Breast Cancer Trials to encourage Aussies to raise money to help develop treatments and cures for the disease.
Sarah sat down with OverSixty to chat about her mum's diagnosis, her passion for cancer research, and how others can get involved.
O60: Your passion for research into breast cancer clinical trials comes from your own experience after your mum was diagnosed thirteen years ago. Could you tell us a bit more about that time and how that passion came about?
When Mum was diagnosed with breast cancer, there was no hesitation in starting her treatment. It was Mum's positive mindset combined with the specialised treatment she received that assisted her recovery.
It is not until you or someone you love must fight for their life that you realise how vital the Breast Cancer Trials are. I am incredibly grateful, and it is through these trials, new treatments are developed to improve recovery rates.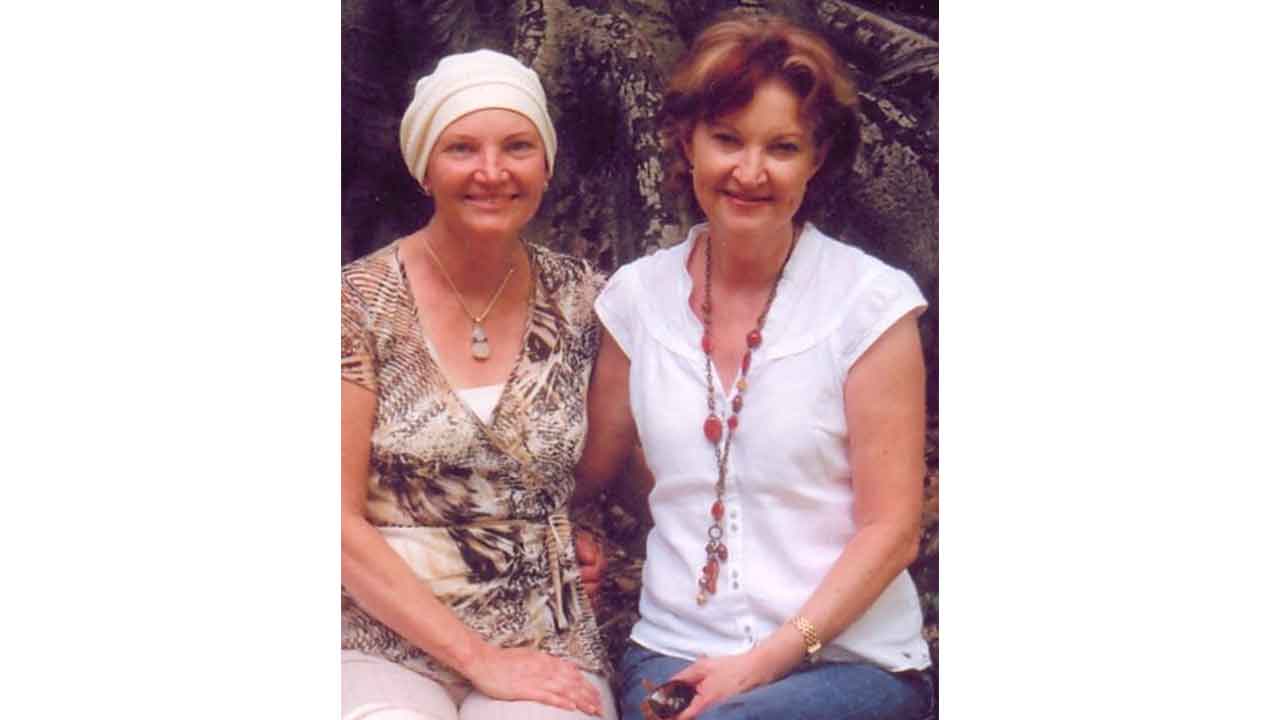 Sarah's mum and aunty. Image: Supplied
O60: What are your hopes for breast cancer research in the next ten years?
Through breast cancer research, I hope that the incidence of breast cancer will decrease to the extent that the focus will be on prevention strategies.
After seeing someone battle through chemotherapy, I hope that treatment will become less invasive.
O60: You have teamed up with the Breast Cancer Trials ahead of Breast Cancer Awareness Month, can you tell us a bit about how people can get involved?
Depending on your excitement levels, you can either get involved by rolling up your sleeves and taking part in the 3 course challenge or you can simply donate to any of the participants.
O60: The 3 Course Challenge is all about getting people cooking and raising money, what is your go-to recipe for when friends and family are coming over?
There is nothing quite like the flavours and aromas of Indian cuisine. At least once a week, you will find a fish curry simmering away in my kitchen. I will be sharing this recipe with the 3 Course Challenge participants. Once they learn how easy this fragrant, light, flavoursome curry is, it will become a regular in their household as well.
View this post on Instagram
The
3 Course Challenge
, hosted by the Breast Cancer Trials, is encouraging food lovers to get cooking - or support other cooks - to raise funds for research in breast cancer treatments.
The challenge runs from August until November and calls on foodies to whip up a three-course Indian meal.
Those who raise more than $150 will get a chance to learn how to make three delicious courses from Sarah Todd over livestream.
Image: Supplied