Emma Watkins opens up after public heartache: "I'm in love"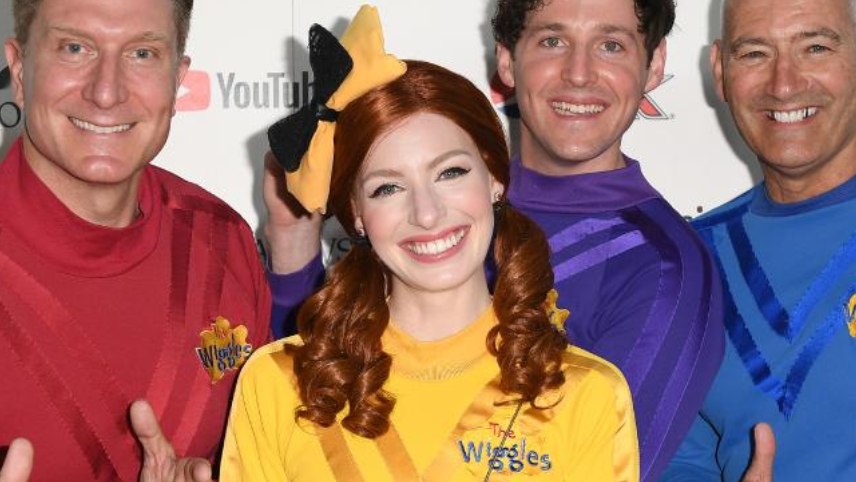 Emma Watkins, known as the yellow Wiggle from the popular children's group has confirmed she has found love again following the high-profile split from bandmate and ex-husband Lachy Gillespie.
Interestingly enough, she has met her new love through work – again.
She confirmed to Stellar Magazine she has found love with Wiggles musician Oliver Brian..
"Yes, I'm in love and I feel very excited to tell you," she said.
Watkins revealed she and her partner had worked together for four years before her self-described "total opposite" asked her to dinner.
"He's a very calm and thoughtful person and I've always been interested in his mind and his take on life, and his morals. He loves talking about the environment and food production," she said.
Watkins and her co-star Lachy Gillespie's split dominated headlines in 2018, but both admit they have remained close friends and co-stars since their marriage breakdown.
The two have maintained such a close relationship, Watkins even confided she'd knew Gillespie would hit it off with his new partner, Australian Ballet dancer Dana Stephensen, before they started dating.
View this post on Instagram
Stephensen who had also worked with The Wiggles to record a DVD in 2018, told a friend she thought they had "similar energy".
Watkins and Gillespie were together for two years before announcing their separation in August 2018 on Facebook.
View this post on Instagram
When she spoke to Australian Story, Watkins admitted they'd made a point of keeping their relationship private in its initial stages.
"I don't really think many people knew about it at the beginning.
"I think people recognised that maybe dynamically things had changed between us but there weren't any upset feelings. We were just trying to work out our friendship during that time."
These days, Watkins says they will be connected for the rest of their lives.
"A lot of people have said to us that they just can't see how it can be so amicable.
"But truly, Lachy and I, we just get each other. Just because we're not romantically together anymore doesn't mean we're not together for the rest of our life," she told Australian Story.
She added: "I feel really lucky to have him supporting me through the whole thing, which sounds bizarre, but this is our life and we are so connected."
Join Over60
Join our community of over 400,000-plus members today and get the latest Over60 news, offers and articles.
Get all the latest Over60 news, offers and articles.