Bride asks guest to pay for second piece of wedding cake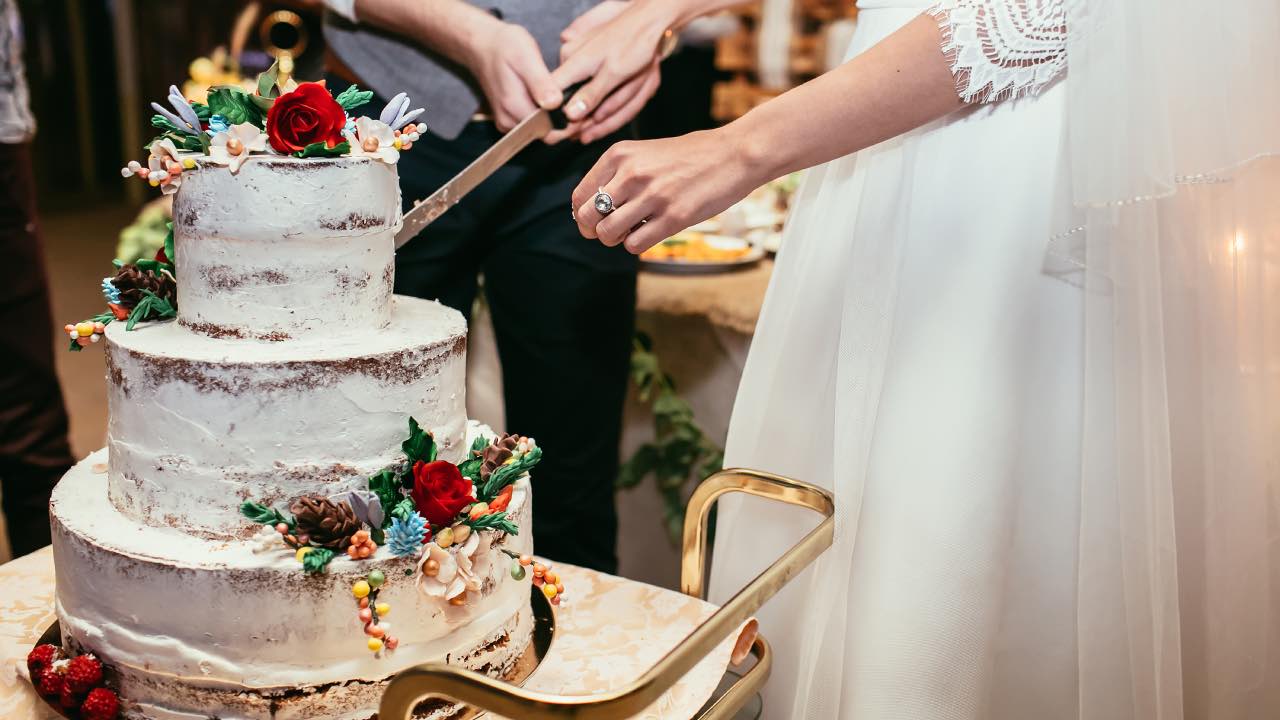 One newlywed couple have taken their wedding budget to an extreme length with an unusual request.
A guest at the couple's wedding has an exchange with the couple to Reddit, in which the couple sent CCTV footage from their reception celebrations along with a request.
"Hey, so we were looking at the CCTV and saw that you had two pieces of the wedding cake," the message reads.
"We announced that each guest must pay per slice and noticed that you had only paid for the one. Can you please send the £3.66 (AUD $6.82) asap."
The wedding guest shared a screenshot of the messages to Reddit, captioning the post, "I paid for the first slice after it was announced on the day we'd be helping to pay for their cake!!"
"Apparently didn't count for the second."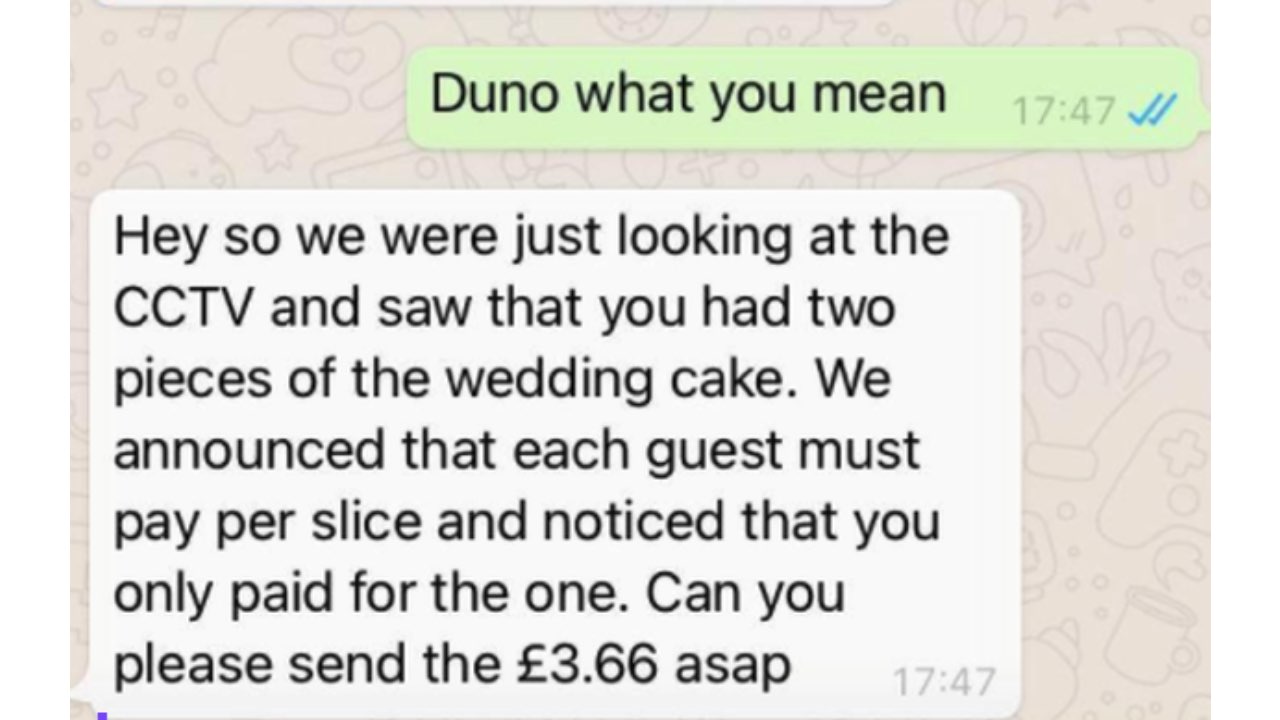 Image credit: Reddit
While many thought the request was a joke, the wedding guest took to Reddit's Wedding Shaming thread to confirm that the newlyweds were serious.
The post has racked up almost 1,000 comments, with many agreeing it's very unusual for wedding guests to be charged for cake by the slice.
"Tell them to take you to small claims court," suggests one.
Others made the same joke, one responding, "Very, very small claims" and another adding, "Tiny claims court".
"Dunno what the law is in the UK but in the US this amount is so small that it wouldn't even be granted a hearing," explains another Reddit user.
Many commenters also pointed out that the couple would have taken time out of their honeymoon to realise the small sum was missing.
"They reviewed the tape???" says one.
Another jokes, "No, honey, we can't go down to the beach yet. We still have to watch the hours of cake footage and cross-reference each person's appearance with the contents of the payment box and all the Square app receipts. Do you have the spreadsheet open?"
Another comments, "Love to spend my first precious days as a newlywed reviewing CCTV to see which of my loved ones I can shake down for £3.66."
Image credits: Shutterstock / Reddit