Behind Queen Victoria's most controversial friendship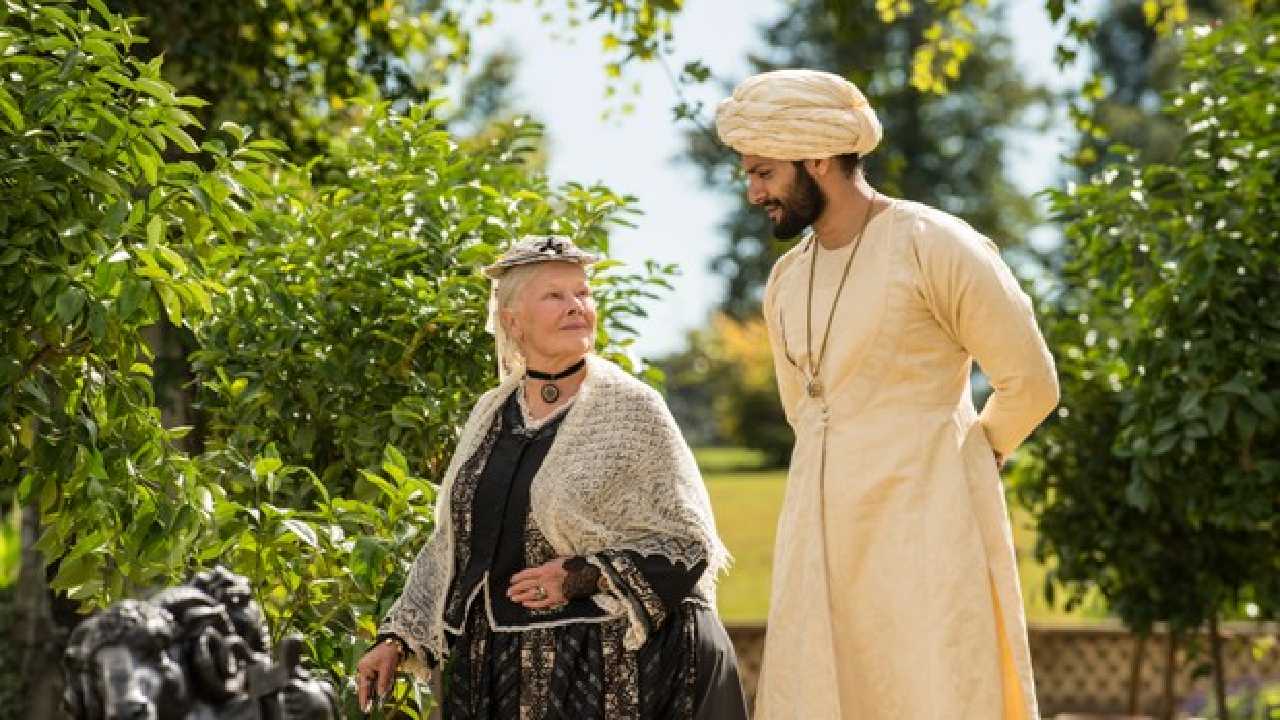 The relationship between Queen Victoria and her Indian attendant Abdul Karim was so abhorred by the royal family that his existence was scrubbed from royal history after the monarch's death in 1901.
But remaining records and diaries show how the unconventional friendship stood despite the open disapproval from the people around the Queen.
Abdul was 24 when he first met Victoria, who had been christened Empress of India, at the royal's Golden Jubilee in 1887. The young Muslim was sent as a "gift from India" to help her address the Indian princes at the banquet. In her diaries, Victoria recounted her first impression of Abdul as "tall with a fine serious countenance".
She soon asked him to teach her Urdu – then known as Hindustani – and later bestowed him the title of "Munshi" ("teacher") and other promotions.
Historians noted that while the developing friendship seemed to be platonic, it was strangely intimate nonetheless. Victoria and Abdul were constantly travelling together and at one point spent the night at the Scottish cottage of Glassat Shiel. Abdul and his wife were provided residences on the main royal estates in the UK and land in India. He was also given other perks, including a personal carriage, the best opera and banquet seats, multiple portrait commissions, and features in the Court Circulars and local gazettes.
Shrabani Basu, author of Victoria and Abdul: The True Story of the Queen's Closest Confidant, said Victoria signed letters to Abdul as "your closest friend" and "your loving mother".
"On some occasions, she even signed off her letters with a flurry of kisses – a highly unusual thing to do at that time," Basu told BBC.
"It was unquestionably a passionate relationship – a relationship which I think operated on many different layers in addition to the mother-and-son ties between a young Indian man and a woman who at the time was over 60 years old."
Abdul's favoured position sparked hostility from others in the palace. "The Queen says it is 'race prejudice' and that we are jealous of the poor Munshi," Victoria's assistant private secretary Fritz Ponsonby wrote in a letter.
Historian Carolly Erickson said in Her Little Majesty: "For a dark-skinned Indian to be put very nearly on a level with the queen's white servants was all but intolerable, for him to eat at the same table with them, to share in their daily lives was viewed as an outrage."
In her final wishes, the Queen stipulated that Abdul would be one of the principal mourners at her funeral.
But her son Edward VII sacked Abdul a few hours after her funeral in January 1901 and reportedly had all the letters between the two found on the royal premises burned. Her daughter Beatrice also removed all references to Abdul in the Queen's journals. Abdul was soon deported back to India and died eight years later in Agra.
Basu said she had great difficulty tracking down Abdul's descendants until they spoke out after seeing the author's interview in a local publication.
"The portrayal of Karim in Western biographies is of such a rogue, of someone who manipulated the Queen and got famous. They didn't want to acknowledge him," Basu told TIME.
"In a way I've united them with their ancestor, which is a wonderful feeling. They now know not to be ashamed of him."
Basu's book on the unusual friendship has been adapted into the 2017 feature film titled Victoria & Abdul, starring Judi Dench and Ali Fazal.