4 steps to make friends anywhere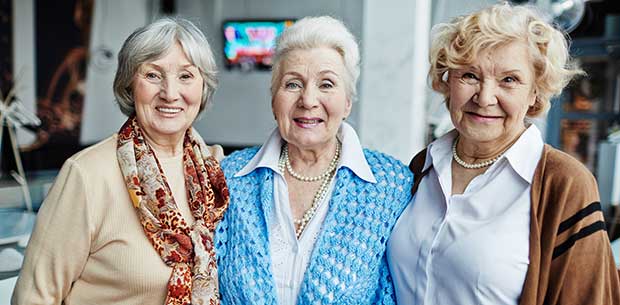 Making friends, like many social experiences, is a learnt skill. We often learn how to form partnerships as children and then often forget the skill as we get older. We keep our friends as we move through our twenties and thirties and into middle age but as we get into our more mature years, we may find friendships slipping away. This can lead to loneliness and isolation without the connection and companionship we crave. Fortunately, making new friends isn't as intimidating as it sounds.
Here are four easy steps to make new friends, wherever you are.
If you're out and about, be alert and act interested. Chat to the person making your coffee, engage the others waiting in conversation, especially if you think you might have something in common. Visit places where you might be able to meet people you have something in common with and take the first step. A smile and a simple question like 'do you come here often?' is a great start.
Listen to what they have to say. If you're engaged in a conversation, pay attention! Enjoy chatting with your new friend and show interest in what they have to say.
Ask questions. Don't be afraid to ask questions about your new friend. Nothing too intensive, their favourite beverage (if you're at a café), where they like to eat in the area and similar questions help build conversation and rapport.
Leave the conversation at its natural conclusion and mention how much you've enjoyed chatting. Then next time you see the person, chat to them again! You've started to build the foundations for a relationship and now you just need to be consistent.
Are you looking to make new friends? Head over to the Over60
Catch-up section
to meet fellow over-60s in your area. Read our
FAQ on hosting an Over60 Catch-up
for more information.
Related links:
Over60 Catch-ups are bringing people together
Where you can meet fellow over-60s
Join Over60
Join our community of over 400,000-plus members today and get the latest Over60 news, offers and articles.
Get all the latest Over60 news, offers and articles.