Why don't Tasmanian magpies swoop?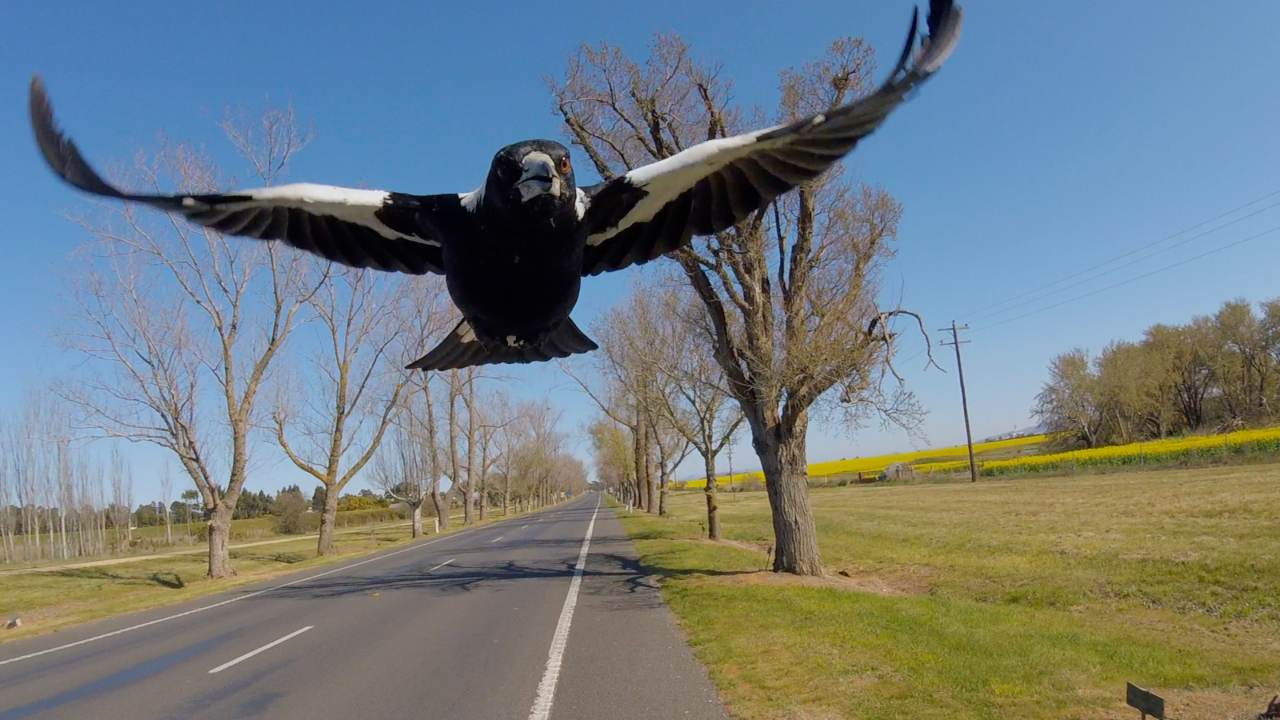 The magpie swooping season is in full swing. There have been nearly 3,000 reported attacks so far this year across Australia – but one state has managed to remain largely unscathed.
Magpies in Tasmania have been known not to swoop humans. While mainland states such as Queensland and Victoria have reported hundreds of attacks so far in 2019, the island state only had one recorded incident from September.
BirdLife Tasmania ornithologist Eric Woehler said it was unclear why Tasmanian magpies are not as aggressive towards people.
"Whether it's just simply that they are a bit more chill down here and a bit less stressed about people or that they don't breed close to people, which brings out this defence behaviour, we don't know," Woehler told the ABC.
He said the few reports of swooping magpie in the Apple Isle were the result of human provocation.
"When we have had records in the past of kids being swooped it turns out the kids were throwing rocks at them or something and the birds are simply being aggravated rather than it being a natural behaviour."
Woehler said Tasmanian magpies had no clear difference with the mainland birds. "They may have a slightly different genetic make-up or a slightly different colouration, but fundamentally the Australian magpie is found over much of Australia," he said.
"I'm not aware of any indications or efforts to isolate Tasmania's birds from the mainland."
According to the South Australian Department for Environment and Water, magpies display aggressive behaviour – including clapping beak, screeching and flying fast above people's head – to protect their eggs or newly-hatched chicks during breeding season, which commonly takes place between August and October every year.
Despite their notoriety, only eight to ten per cent of magpies swoop people, the ABC reported.
Join Over60
Join our community of over 400,000-plus members today and get the latest Over60 news, offers and articles.
Get all the latest Over60 news, offers and articles.