6 home improvement projects that practically pay for themselves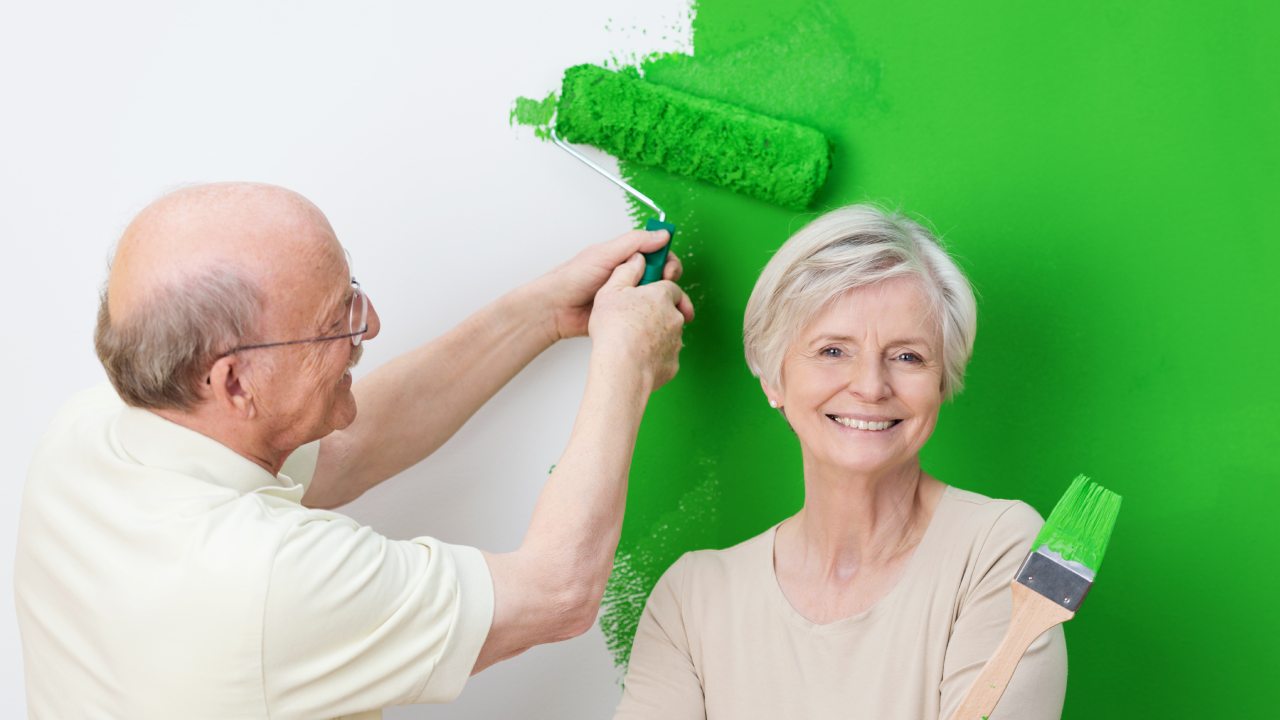 These smart upgrades pay off big in resale value and enjoyment of your home.
1. Give cabinets a new life
"Replacing your cabinets is a huge cost that is not completely necessary if the cabinets are less than ten years old, functional, and made from a high-quality wood," says John Milligan, Product Development Manager at N-Hance Wood Refinishing. Refinishing can cost around $3,000 to $8,000 and can potentially bump up the value of your home between 3 and 7 percent.
2. The biggest bang for your buck
A fresh coat of paint instantly updates and transforms the entire interior of your home, and when you consider the relatively low cost of paint, it's about the biggest bang for your buck you can get. "Greys are back in vogue, and create a neutral palette that lets your decor really pop," says Steve Frellick, licensed contractor and founder/broker of Yonder Luxury Vacation Rentals.
3. Roll up the carpet
If you're lucky, your wall-to-wall carpet will last about ten years. Well-maintained hardwood floors, on the other hand, last for at least 25 years. "Hardwood floors have a massive appeal and add an extreme level of warmth and comfort in your home and a definite return on your investment," says Frellick. In fact, a recent Remodeling Impact Report from the National Association of Realtors showed that a whopping 91 percent of the cost is recovered.
4. Exterior facelift
New cladding is like a facelift for the house, resulting in enhanced curb appeal. But replacing worn out cladding isn't just about looks: damaged cladding creates moisture and mould, and it leaves insulation exposed, causing your heating and cooling bills to skyrocket.
5. The grass is always greener in your yard
Dragging out and moving sprinklers every week is not only time-consuming; it adds to your water bill. A better idea? Drip irrigation. "This puts water where plants need it – at the root zone – and it uses much less water over time, as the emitters are placed right near the plants and drip at a reduced rate," says plant merchant Tyler Davis. It's easy to install, and will pay for itself in a short time with water savings, he adds. A green and well-manicured lawn can add $2,000 to $7,000 to the resale value of your home.
6. Give yourself some space
Creating more usable space is something you'll never regret, whether you use it for storage or more living space. "Having a finished basement or attic can be as simple as putting up and painting gyprock and putting down flooring," says Shayanfekr. The costs will vary greatly depending on the square metreage and materials used, but the Remodeling Impact Report from the National Association of Realtors shares that you'll generally recoup over 50 percent of costs at sale time.
Source: RD.com
Written by Lisa Marie Conklin. This article first appeared in Reader's Digest. For more of what you love from the world's best-loved magazine, here's our best subscription offer.