When peeling a boiled egg is simply too hot to handle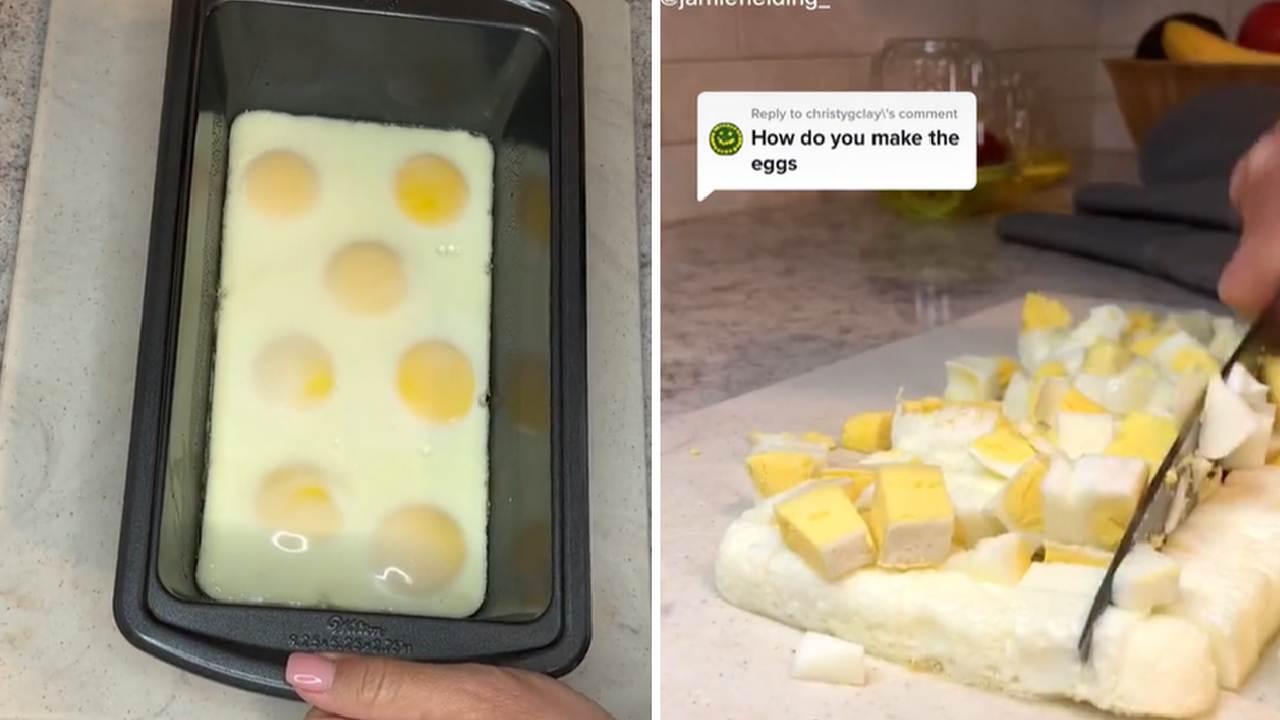 People recently went wild over a simple trick that'll make the shells 'slide right off' your boiled eggs - but what if you didn't have to worry about peeling the shells off at all?
Popular foodie Jamie Fielding has shared a 'boiled' egg hack that completely removes the need to deal with the shells. Some people are calling the idea 'life changing'.
"So much easier than trying to peel eggs," Jamie captioned a video she shared to her TikTok account, which you can watch above.
The cooking method doesn't involve boiling the eggs at all. Instead, the eggs are cooked in the oven.
First she spreads olive oil around a loaf pan using a paper towel, and cracks seven eggs into it.
Then she places the pan into a slightly larger baking dish, which she fills with water until the water level is in line with the level of the eggs. The video has received over 700,000 likes and thousands of comments, with people also calling the method 'mind blowing'.
"This is life changing," one person commented.
Image: TikTok