REVIEW: Does Karen's Diner live up to the hype?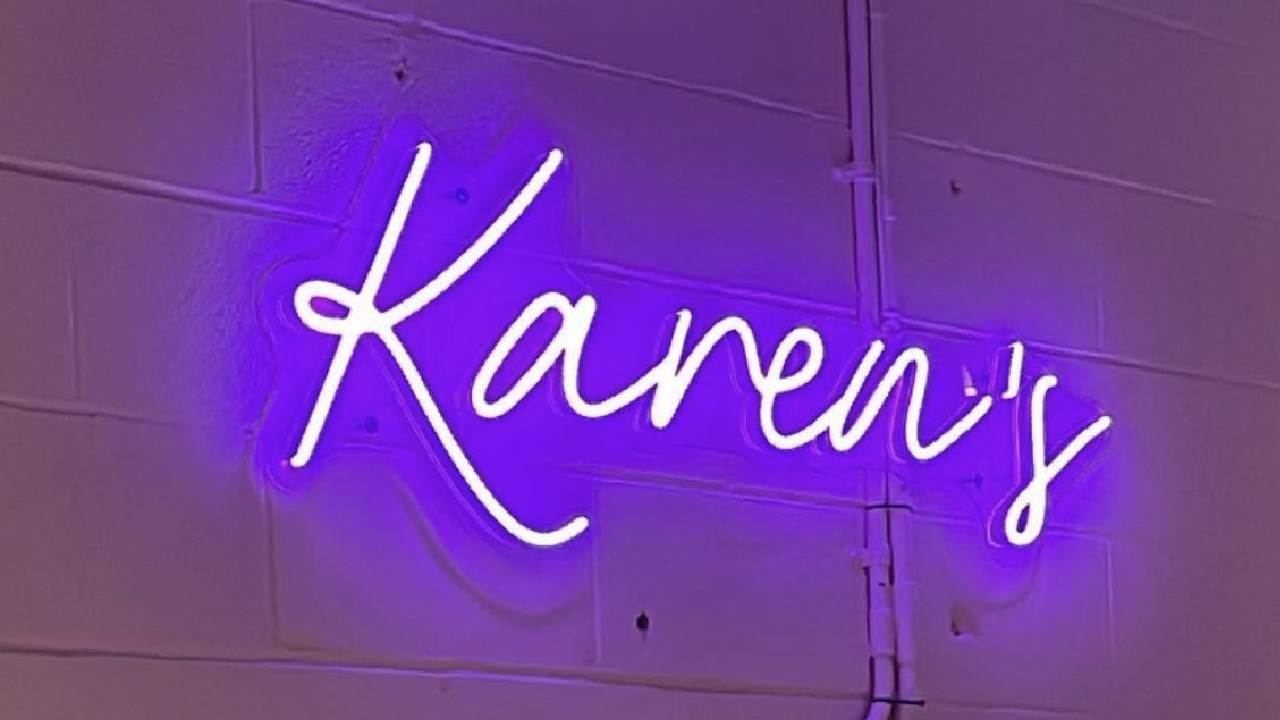 Karen's Diner: a restaurant franchise with intentionally bad service and equally as bad food. Marketed as a one-of-a-kind interactive experience, it seems quite appealing – as I myself come from a customer service background and understand how frustrating it can be to keep up a polite facade when consumers are blatantly rude and demanding. Going in with an open mind, we set off on our search for a good meal and an overall unique experience.
To ensure we were going to eat that night, we booked our seats in the Karen's Diner Sydney four days out, and excitement grew after we spent the ensuing days reading the rave reviews posted on social media. The office was buzzing with excitement. Could we become repeat customers? Time would tell.
Shortly after arriving, we were immediately shoved aside for an additional 20 minutes waiting to be seated, and the staff weren't even vaguely apologetic about the wait time. However, hungry and keen to try a few different burgers, we weren't about to be deterred.
Walking to our table, the servers shoved a bottle of table water and glasses in my arms. I was caught quite off guard by that and found it somewhat hazardous. Immediately, I became aware of the ambiance and felt awkward, as it is neither welcoming nor inviting. In photos we'd seen earlier, the venue looked like an old-fashioned style '50s diner, specifically designed as the perfect backdrop for the "unique" experience.
The venue itself could do with a thorough clean though, with the floors sticky and covered in streaks of grime and spilled drinks. I was unsure whether or not this was part of the act, but there's a difference between standard OH&S practices and supposed dinner theatre.
Our server was neither mean nor polite. I don't usually like to be judgmental - as long as the job is done efficiently. The overall service experience was inconsistent. The waitress was cold and direct, all while seeming to be disinterested in putting effort into the gag of purposeful meanness. We ordered drinks and she immediately started to roast us – which wasn't particularly funny or enjoyable (we ordered the most basic soft-drinks, FYI) and considering that a majority of the customers were hanging onto the edge of their seats for the "rude" service, her act was less than impressive.
Moving onto the food, we ordered two vegan burgers: The "Vegan Karen" and "Oktoberfest Karen", as well as two regular burgers: The "Deep Fried Karen" and "Royale Karen".
I am confident the food here is a catfish situation and honestly felt somewhat betrayed. The food looked appealing and delicious online, especially through photos on Instagram – but in reality, we were served up a variety of pale and tasteless burgers, which I personally found reminiscent of cardboard.
The sauce on the Vegan burgers tasted like glue and even had the same texture. I think it was just off, as the mock-meat was rubbery and cold and the buns were for sure expired.
As for the burgers served with meat - the contents fell out of the bottom and dripped down the hands of my coworker, leaving her less than impressed (her exact word was "filthy" – which I'd have to agree with).
For the price tag ($120 all up) I would expect a satisfying meal, with quality, fresh ingredients. For the same price tag, you can visit your local KFC and have a way better dining experience.
If I was looking to improve the customer experience at Karen's Diner, I would start by using fresh produce and revising the prices to reflect what is actually being served and sold. I would also offer the staff training – or hire aspiring actors, rather than those who put minimal effort into the experience.
Overall, would I recommend Karen's Diner? Absolutely not. For $120 and everything Sydney has to offer, I would simply find somewhere else to eat. I rate the food 2.5 stars and the service (or lack thereof) a solid 2 out of 5. When we paid the bill, they gave us the classic Karen "F*** off," and you know what? I very gladly will.
Image: Supplied