Man's very own retro milk bar brings '50s shops back to life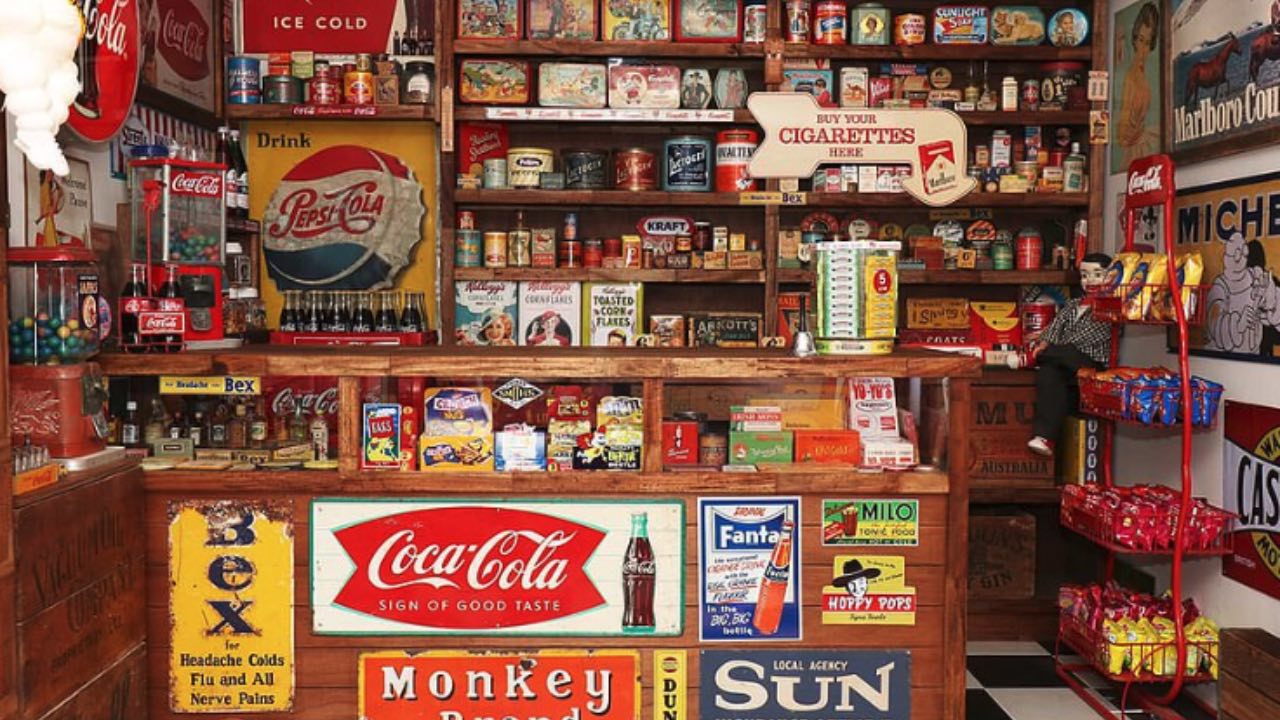 Scroll down to view the gallery below
An Aussie man has impressed thousands with an incredible replica of an old school milk bar that he created in his home.
Sharing his project to the Old Shops Australia Facebook page, Anthony Launer said he was inspired by his wonderful memories as a child to create his very own vintage store.
Anthony built the store at his home in Thailand by bringing over the memorabilia from his native Australia, saying it "really feels like home now".
"When you love the memories of the Old Shops so much as a child that you need to create one at home. A mix of wonderful memories all in the one room," the '50s-fan said.
The retro room is decked out with vintage signs, advertisements, gas cans, photos, trinkets and even food and drinks.
The nostalgic replica store shows how times have changed over the years with Milo being advertised as a 'tonic', cigarette signs a-plenty and displays for long-gone brands such as Bex medicines, Leed Lemonade, and Monkey Brand soap.
Anthony's incredible collection awoke memories for many other group members, with the post racking up hundreds of comments.
One woman said, "This is where i would sit for my morning coffee for sure, I love it."
Another was so impressed they wanted to visit, asking Anthony, "What are your opening hours?!"
Image credits: Facebook