ALDI shoppers left fuming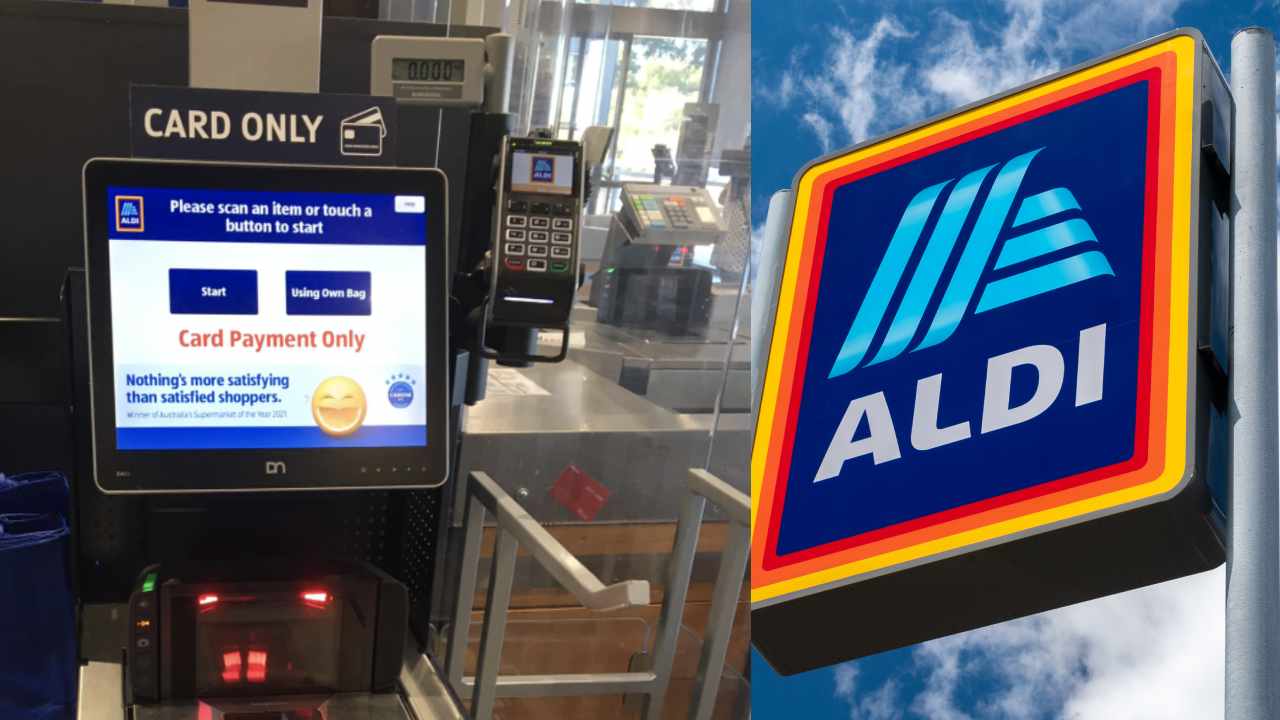 An alert on ALDI's self-serve checkouts prompting shoppers to only pay by card has left customers fuming.
A photo shared to popular Facebook page, Aldi Fans Australia, shows the supermarket's self-serve screen with the words "Card payment only" on it.
The self-serve checkouts were installed in nine stores across New South Wales in June 2021 - but that's not what's got customers annoyed.
Customers said they would not be shopping at ALDI if they did not accept cash options.
"No cash, no buy - so bye bye. Cash only here," one customer said.
"I pay for everything with cash. Cash is king," another wrote.
"I'd rather use a human being, thanks, and keep someone in a job,'' one woman said.
"I used to get paid to do that job, now they want me to do it for free," someone else commented.
"I would prefer cash any day, at least I know where it is," another added.
On the other hand, shoppers commended the introduction of the self-serve checkouts which will help them complete their trip quicker.
"Now we can go at our own pace," one commented.
"This makes me super happy. Love self-serve," another added.
"'I never have cash, I have almost forgotten it's a thing, doesn't everyone just use their phone to pay for stuff now?" someone else wrote.
Images: Facebook/Shutterstock