Tue, 21 Aug, 2018Over60
Dad grieves for daughter at wrong grave for 30 years
A UK father has made the heartbreaking discovery he has been grieving for his daughter at the wrong grave for more than 30 years because of a mistake with the headstone.
Manchester man George Salt's daughter Victoria sadly died two days after being born in July 1988. She was buried at Southern Cemetery in Manchester.
But an error made more than three decades ago – the headstone had been moved to an empty spot– meant he had been grieving the loss of his daughter at the wrong grave.
The mistake was only realised this year when George found the gravestone, which also had 17 other names on it, had been moved.
After checking grave records cemetery workers discovered the gravestone had been placed in the wrong spot in the 1980s and decided to move it to the correct location.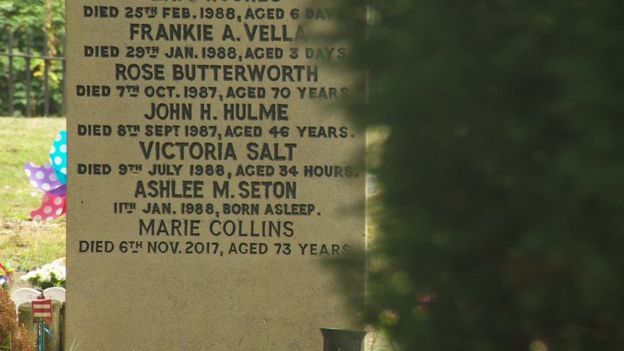 George, who had visited the grave twice a year for 30 years, told the BBC he's devastated.
"I looked down and was completely gobsmacked. I thought 'where's the stone gone?'.
"I feel so let down. When you go to a grave you sit and talk and say what your troubles are and things like that, but the annoying thing is I'm talking to a piece of ground where she isn't there."
George told The Mirror he had suspected something was wrong in 1988 but was reassured by authorities the gravestone was in the right place.
Luthfur Rahman, Manchester City Council's executive member for culture and leisure, told Mirror Online: "We completely understand Mr Salt's distress and we would like to extend our sincere apologies for any upset caused.
"There are more than 200,000 graves at Southern Cemetery and we strive to ensure the plots are well looked after.
"The public grave had not been disturbed for around 30 years so it is unclear why the headstone had at some point during that period been moved to a vacant plot close by."