Dad goes viral after warning other parents about 'inappropriate' dolls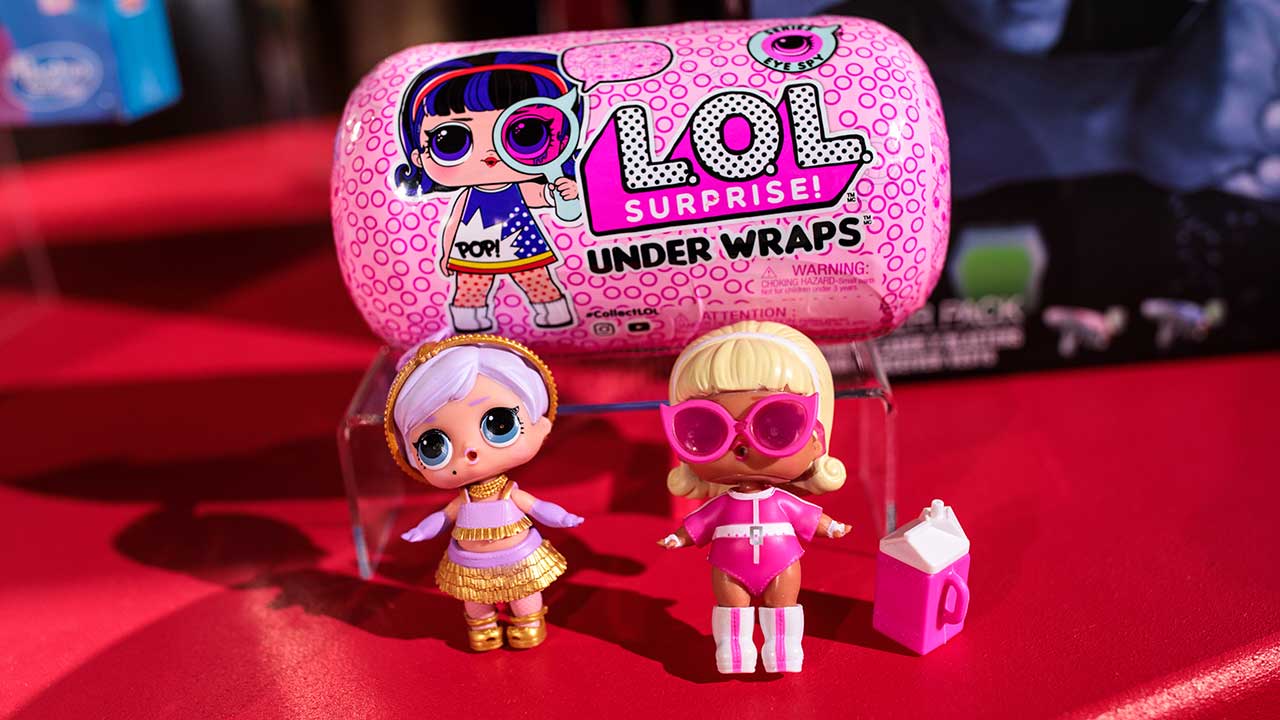 An American dad has taken to TikTok to complain about the 'inappropriate' LOL Surprise Dolls his daughter asked him to buy for her. He starts the video by showing off dolls he considers wholesome - namely, Tiana and Anna, two Disney princesses. These are then contrasted with the 'inappropriate' LOL Surprise Dolls, rotating one as he exclaims, 'This one's dressed up like a hoochie!'
@official.patrick.johnson I Can't Believe I Bought This For My Daughter #Fyp #protectthechildren #wth
Patrick Johnson, father and pastor, said in the video, "I don't know what we doing these days, my baby wants LOL dolls and I'm upset y'all, look at these dolls. What are we doing to our children, y'all?! We've got to be careful what we're giving to our girls! I don't want her thinking this is the way women dress!"
Two of the dolls he shows are wearing two-piece outfits with stockings underneath, and a third is wearing a one-piece leotard. It is unclear whether anyone pointed out that women can be seen wearing similar outfits every day of the week at his nearest beach.
Commenters' responses were mixed, with one joking that all of the dolls were wearing Savage x Fenty, Rihanna's lingerie brand, and another saying, "That's what I wear to work… I work at a strip club".
One user said they were less concerned about the clothes and more concerned about the unrealistic body expectations the dolls might convey, with many asking why the dolls looked like they'd received 'BBLs' (Brazilian butt lifts). Another suggested the pastor use it as a teachable moment, writing, "I don't disagree that the dolls are scantily clad, but can't we teach our children to respect others no matter how they dress?"
Big W previously took LOL Surprise Dolls off the shelves following a number of complaints from parents last year, the result of another viral video from an outraged parent who had discovered the dolls' 'hidden' feature - underwear.
View this post on Instagram
Long-time toy consumers may remember when similar criticisms were levelled at Bratz dolls, which were known for their pouty smiles and on-trend fashion sense, as well as their removable feet. The American Psychological Association actually
expressed concerns
that Bratz dolls were sexualising young girls and teaching them that sex is a commodity. Interestingly, Bratz dolls are made by the same company as LOL Surprise dolls, MGA Entertainment.
Even further back, Barbie copped flack for being "too adult" because she, like many adult women, had breasts. More recently, a tattooed Barbie doll was criticised for being overly sexual, despite sporting a full-length off-the-shoulder shirt, a skirt, and leopard print leggings.
Image: Jack Taylor/Getty Images