"That's disgusting": Karl slams Queensland quarantine rules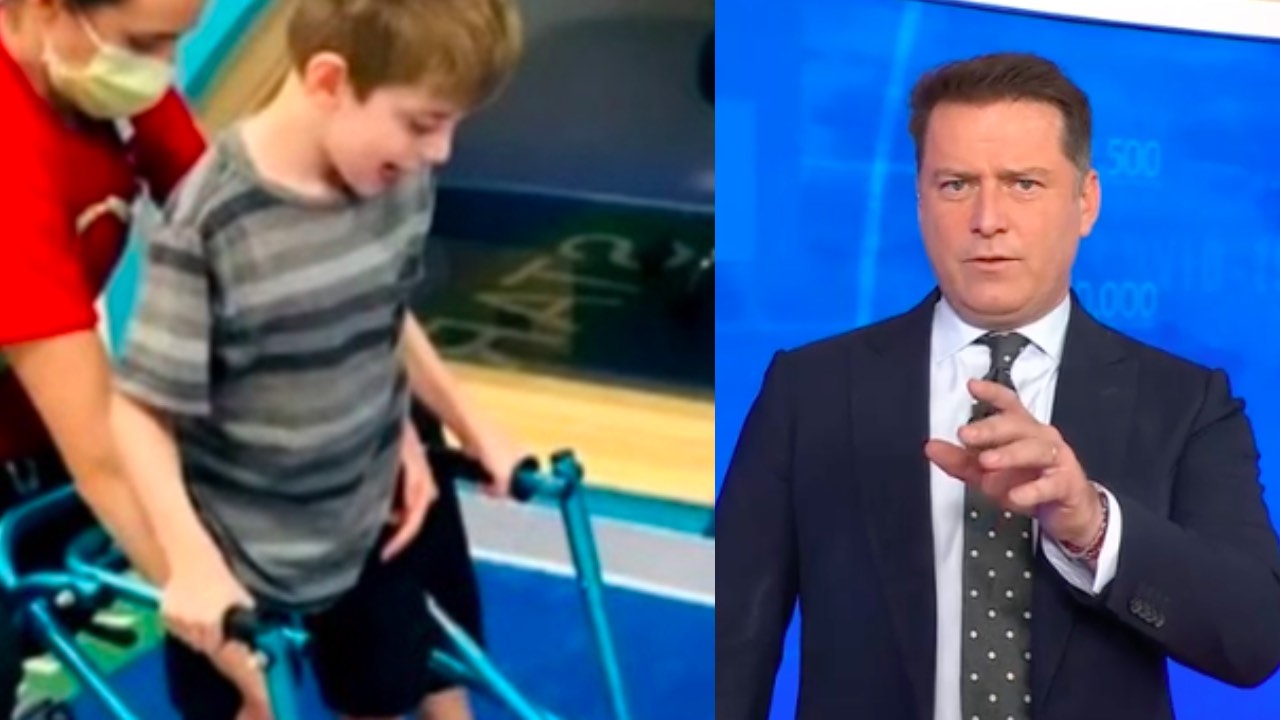 Karl Stefanovic has slammed the Queensland government's Covid-19 quarantine rules after a six-year-old with cerebral palsy is stuck in Sydney.
Lenny Silveira and his father Fabio are staying in a Sydney hotel after not being able to return to their home on the Sunshine Coast.
The father and son travelled to the US for life-saving brain surgery for Lenny that is not currently available in Australia.
After flying the US back to Sydney, the six-year-old was denied an exemption by Queensland Health to be reunited with his mum and three siblings by quarantining at home, which goes against doctor's orders for Lenny's recovery.
Lenny and Fabio were denied the exemption because their flight landed in Sydney, as there are currently no direct flights from the US to Brisbane.
After Fabio shared his son's story on Today, Karl expressed his fury at the situation, describing the Queensland governments response to the sick child as "awful".
"I understand the seriousness of this situation but we are talking about a six-year-old boy."

Queensland Health has denied a Sunshine Coast boy with cerebral palsy an exemption to quarantine at home after undergoing major brain surgery in the U.S. #9Today pic.twitter.com/zQ7zHLR7EK

— The Today Show (@TheTodayShow) October 12, 2021
"Just have a look at that child there with cerebral palsy, in a hotel quarantine," Stefanovic fumed.
"That is disgusting. I mean, if we can't make allowances for that kind of thing in this country, I don't know what has happened to this country."
"The Queensland Government needs to look at that and fix it straightaway," he said.
Lenny's father Fabio, who left his wife and other children in the Sunshine Coast to travel with Lenny, said their journey has been very difficult.
"Our tickets were cancelled. So for three weeks we stay in a drama, not knowing if we will be able to make it back home for Christmas as thousands of Australians are stranded overseas."
He said, "We made it back last Friday, but then we hit a wall with Queensland Health exemption denying us entry in Queensland because we arrived in Sydney."
"So we got caught in the middle of the NSW-Queensland Health departments that have extremely difficult to talk to each other, leaving Lenny caught in the middle."
Image credits: Today - Channel Nine