Maggie Beer's heartbreaking year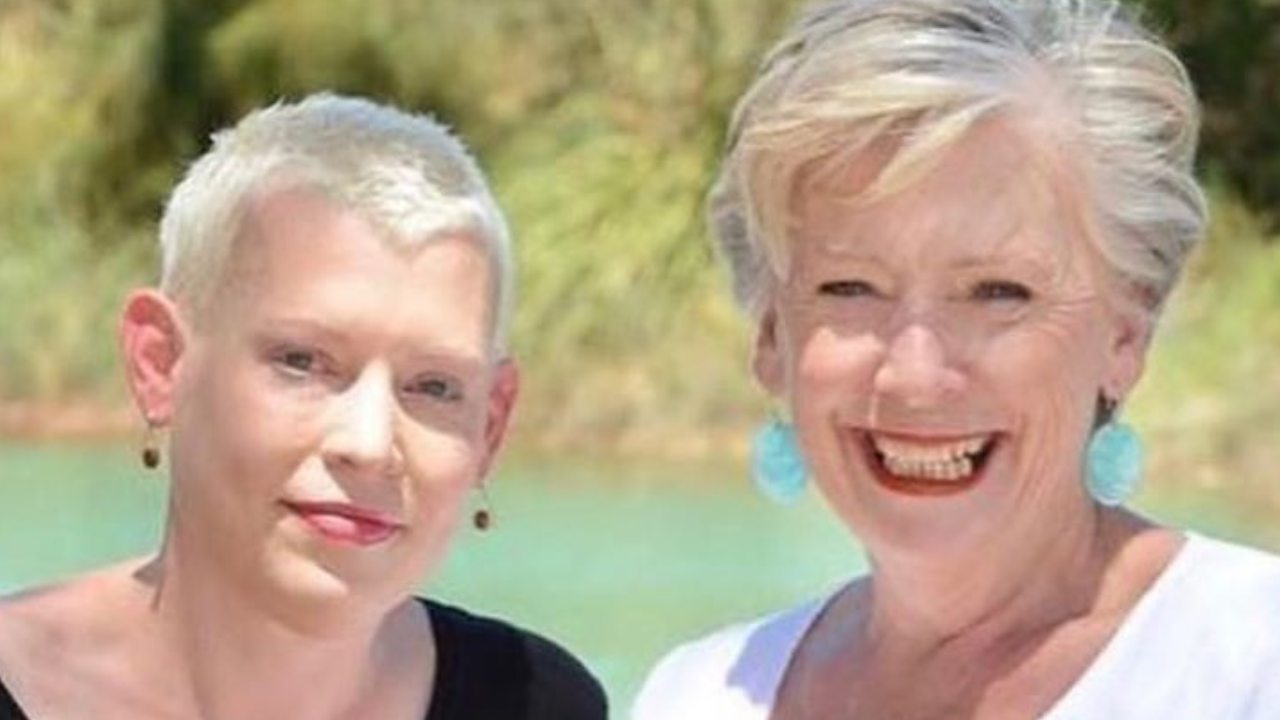 Maggie Beer had a great start to the year as three generations of her family enjoyed time in Noosa.
It was Maggie's 75th birthday as well as her and her husband Colin's 50th wedding anniversary.
"They're just two days apart, a very special celebration," says Maggie.
"So we took the whole family to Noosa. We had the most beautiful time with fantastic food. Usually it's [daughter] Saskia and I who do the cooking together, but we took our chef, Tim Bourke [from Maggie's Barossa Valley restaurant The Farm Eatery], who's like part of the family. I didn't want to go out to restaurants, I just wanted to be with the family."
Maggie often reflects on that peaceful time with her family as just four weeks later, her daughter Saskia passed away at the age of 46.
"All we know is that it was peaceful," she explained tearfully.
"I don't know that you do cope. You find things to do, to engage you. I don't know that anyone really copes. Your life is changed forever and this year has been the worst of my life. But you have to turn your trauma into new things."
Helping her three children, Max, 23, Lilly, 21 and Rory, 17 through their grief was a priority for Maggie and Colin.
"It's about being there and making sure we all talk about things that Sassy would love, what she would do."
The outpouring of love from thousands of people around the nation was something that surprised the Beer family.
"I was so taken aback," says Maggie.
"It was something that was so extreme – in the numbers of people and the real understanding of Saskia's contribution. She had done so much in that short life. The support was huge and wonderful and really unbelievable."
The family decided to create a lasting memorial that will ensure Saskia's memory lives on.
"We've created a Churchill Fellowship in Saskia's honour, so her name will be perpetually there to in some way continue the work she was doing in terms of farming innovation," Maggie says proudly.
View this post on Instagram
A Churchhill Fellowship offers Aussies the opportunity to travel overseas for four to eight weeks to explore a topic or issue they're passionate about.
"The wonderful thing about the Churchill Fellowships is that they are open to absolutely all walks of life…Our Churchill Fellowship will be called the Saskia Beer Churchill Fellowship, and that's really important to us."
The Beer family are joining the judging process.
"It's for travel overseas and we're looking for innovation, something new in food or farming. We've made it as wide as that because we can't even predict what might be in somebody's mind, but you want something that's creative and new and will bring benefit.
"Having an open mind at this stage is important. It's about someone who wants to research or learn something that's not available within Australia. This is not a junket. An applicant has to have planned where they're going, who they're going to see, what they're going to learn. It's very structured. The necessity is that they write a report when they return to Australia and it's available for anyone to access."
"Potential applicants apply on the fellowship site and there is a huge amount of judging done statewide, then nationally. It's a wonderful process."
Join Over60
Join our community of over 400,000-plus members today and get the latest Over60 news, offers and articles.
Get all the latest Over60 news, offers and articles.