Coles and Woolies' hot roast chickens just got a lot more expensive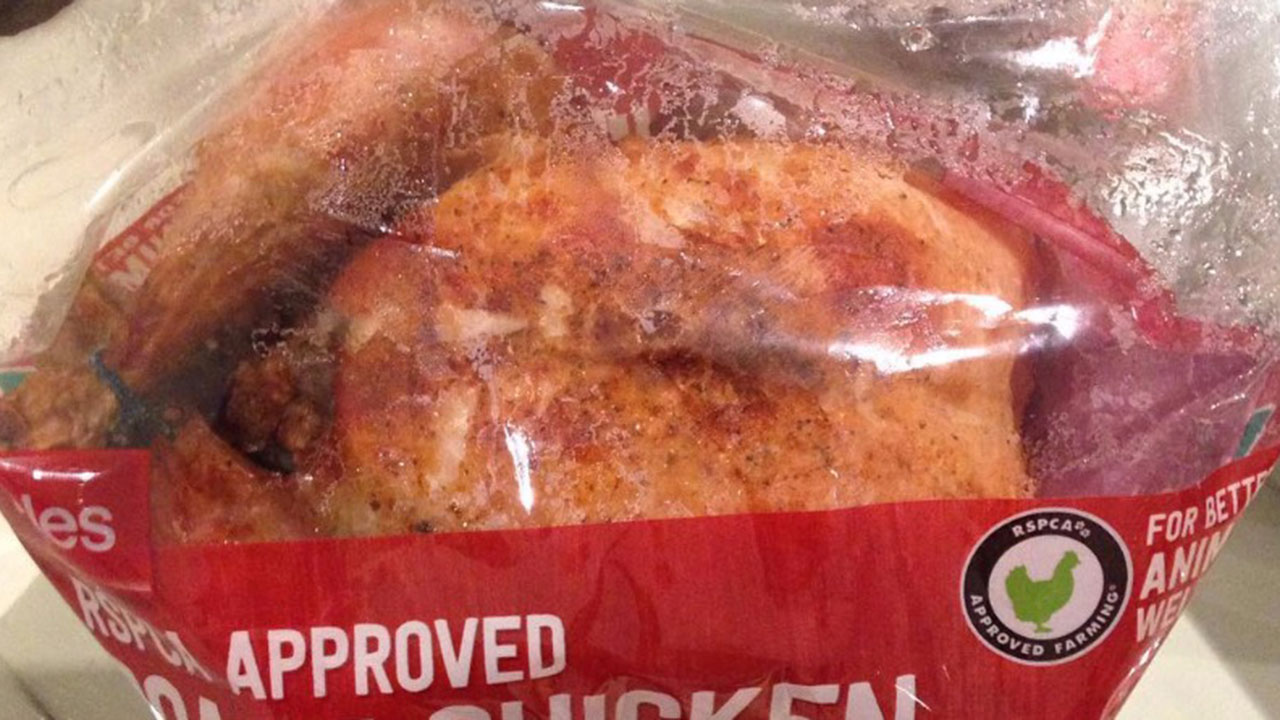 Instead of rewarding consumers with a quick and easy meal to grab at the end of the week, Coles and Woolworths have decided to go in the other direction.
Since 2018, prices of a roast chicken at both major grocery retailers have steadily been increasing.
At the beginning of 2018, the hot roasted chickens were available to customers at $8. Not bad, especially in a pinch.
Prices increased to $9 a few months ago and in a move that has left consumers scratching their heads, the retail giants have decided to increase the price again to $10 each.
A member in Markdown Addicts Australia noticed the price hike and asked the group:
"Just curious did the coles chickens go up from $8 or have they always been $10".
And fans of the Facebook page were not happy.
"So much for down, down and staying down," one person remarked whereas another mentioned that they got one from Coles earlier that evening and "it was tiny".
However, some were quick to point out that the price increase is because of the drought that's impacted many families across Australia.
One woman shared her story of being a farmer and having to deal with the increase in chicken feed prices.
"It's the drought, the price of grain to feed the chickens has more than tripled. How do I know? I'm a farmer. It's really hard at the moment. There's no grain, and what goes around has gone from $250 a tonne to $750 a tonne," she explained.
A spokesperson from Woolworths told Over60:
"At Woolworths, we understand every dollar counts and work hard to provide an affordable weekly shop for our customers.
"We're also aware of the pressures facing Australian poultry producers, with the cost of feed up more than 30 per cent on last year.
"Our new roast chicken pricing reflects the increased cost of production and will help underpin the viability of our Australian poultry producers.
"We continue to offer great value across our customers' total shop, with more than 5,000 products on our Low Price Always and Prices Dropped programs."
The spokesperson also confirmed that Woolworths hot roast chicken is now $10. In 2016, the price of its hot roast chicken was $11, meaning the current price still represents a $1 saving on the 2016 price.
Some people were quick to point out that if you're unhappy with the price increase, Red Rooster, IGA and Costco have cheaper chickens available. However, your access to these stores and the prices may vary.
Have you noticed the price increase of Coles and Woolworths' roast chickens? Let us know in the comments.
Join Over60
Join our community of over 400,000-plus members today and get the latest Over60 news, offers and articles.
Get all the latest Over60 news, offers and articles.